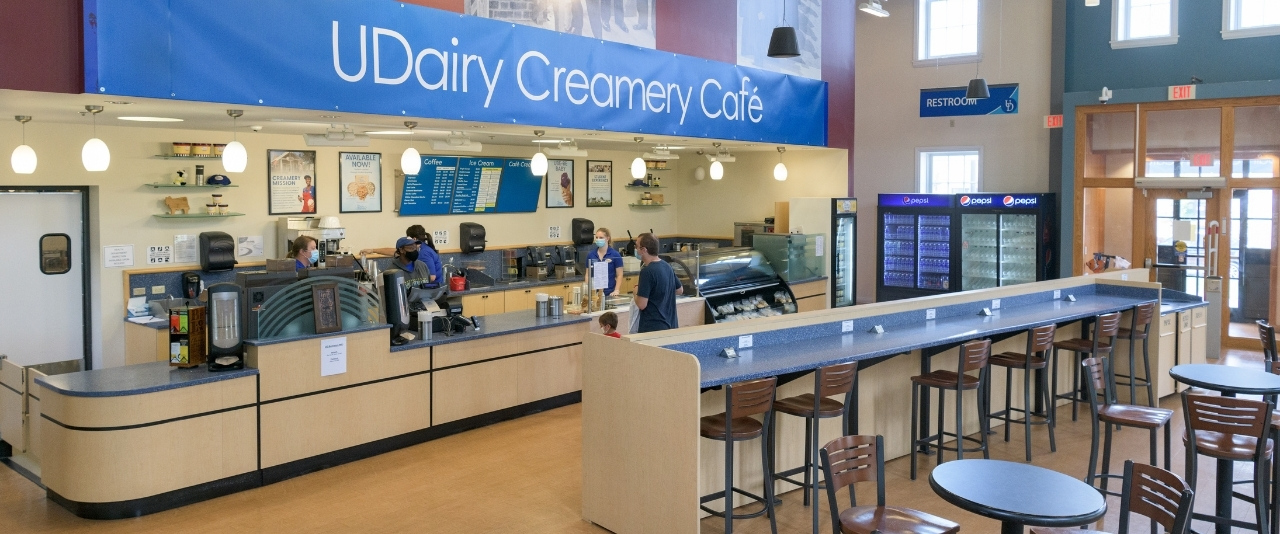 New and sweet
UDairy Creamery Café opens in UD Bookstore on Main Street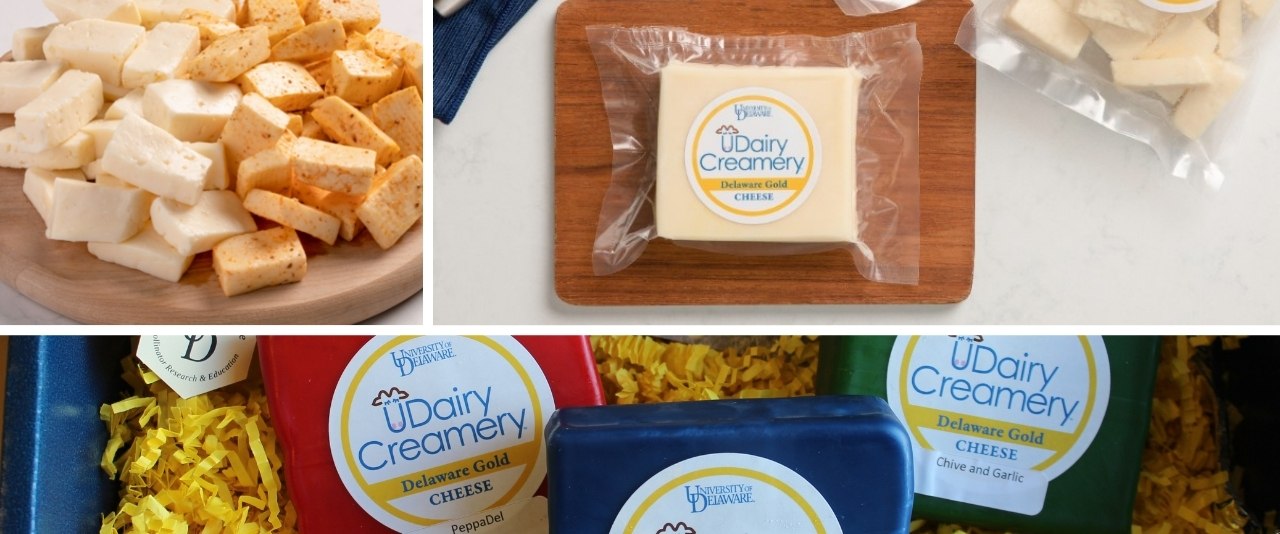 Say cheese!
Farmstead cheese is made with milk
from UD cows by UD students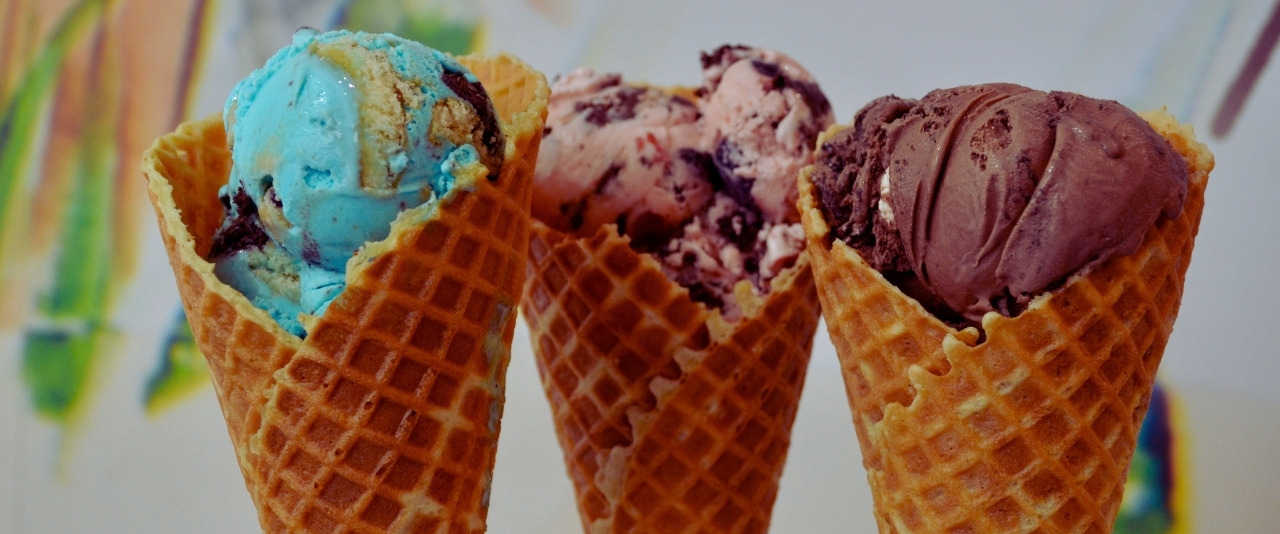 Delicious flavors
created by UD students
YouTube Video Link for Behind the scenes at the UDairy Creamery: youtube.com/watch?v=bh40Kr1eYAE
UDAIRY CREAMERY LOCATIONS
UDairy Creamery Café
The UDairy Creamery Café serves favorites like ice cream, waffle cones and cheese. Additionally, the café offers a full coffee drink menu and light fare, including sandwiches made with UDairy Creamery cheese. This new location increases the number of intern opportunities available to UD students.
The UDairy Creamery Café is open year round!
Monday through Friday 9 a.m. to 8 p.m.
Saturday from 10 a.m. to 8 p.m.
Sunday from 12 p.m. to 6 p.m.
Whether on Main Street or in the surrounding lots, café parking is metered or pay by Passport App.
UDairy Creamery Flagship Location
Launched in 2011, our flagship store is located next to the UD athletic complex and across from the College of Agriculture abd Natural Resources' dairy farm in Newark, Delaware. UD students make ice cream onsite with milk from the farm and serve over 34 ice cream flavors year-round.
The UDairy Creamery is open year round!
Seven days a week from 11 a.m. to 10 p.m.
From Monday to Friday during business hours, parking is available at the "15-minute" spots across the road from our front door. The surrounding lots are permitted lots during business hours or can be paid for longer terms via the Passport App. On nights and weekends, parking is available next to our walk up window or in front of the ice arena.
CONTACT US

For Orders and General Questions: udcreamery@udel.edu or fill out this form
For MooMobile inquiries: MooMobile@udel.edu
---
Phone Numbers
UDairy Creamery Flagship Location
(302) 831-2486


UDairy Main Street Café
(302) 831-6804
LeeAnne Ahamad
UDairy Creamery Events & Creamery Cafe Manager
Email: ahamad@udel.edu
Garrett McManus
UDairy Creamery Retail Operations Manager
Email: gmcmanus@udel.edu
Jennifer Rodammer
UDairy Creamery Plant Manager (Genuardi Food Innovation Lab)
Email: jenrod@udel.edu
Melinda Shaw
UDairy Creamery Director of Operations
Email: mlit@udel.edu


UDairy Creamery on Instagram