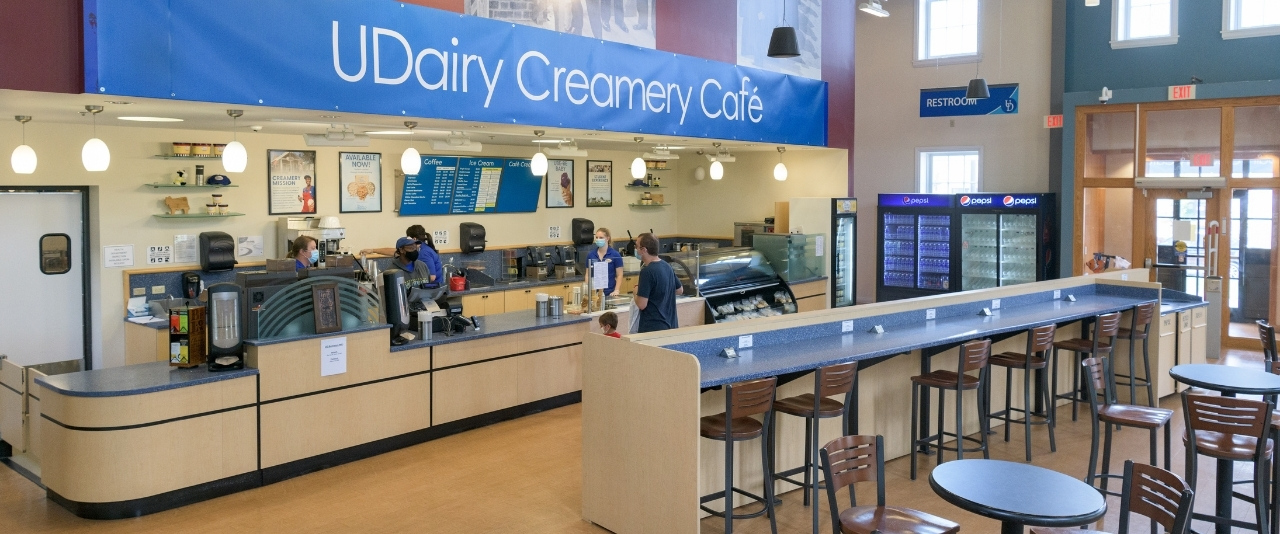 New and sweet
UDairy Creamery Café opens in UD Bookstore on Main Street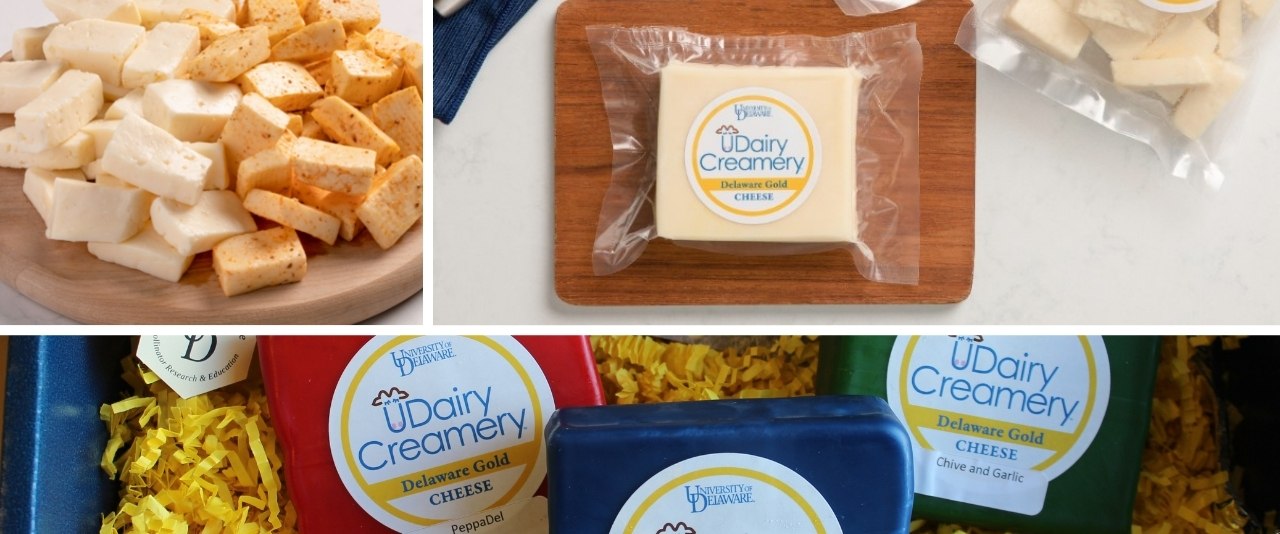 Say cheese!
Farmstead cheese is made with milk
from UD cows by UD students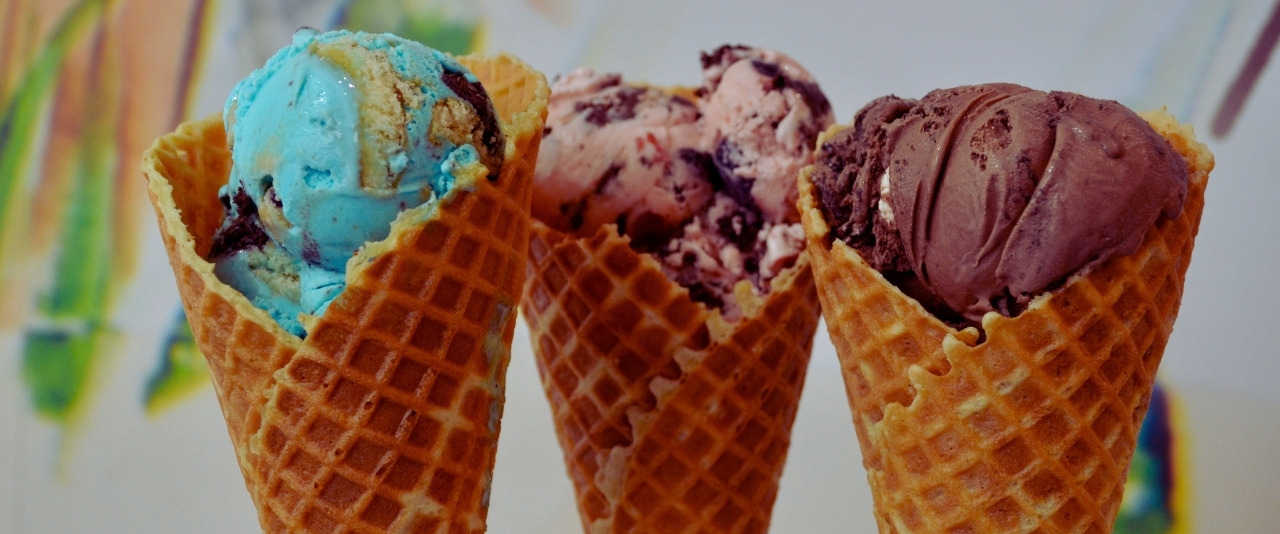 Delicious flavors
created by UD students
YouTube Video Link for Behind the scenes at the UDairy Creamery: youtube.com/watch?v=bh40Kr1eYAE
UDAIRY CREAMERY LOCATIONS
The UDairy Creamery Cafe is open YEAR ROUND!
Monday through Friday 9am-8pm
Saturday- 10am-8pm
Sundays 12pm-6pm
Special holiday hours:
Week of 11/22- 10am-5pm
Closed 11/25 & 11/28
Parking for the cafe whether on Main Street or in the surrounding lots is metered or pay by Passport App.
The UDairy Creamery is open YEAR ROUND!!
Special holiday hours:
Closed November 25-27
Closed December 24th- January 2nd
Monday-Friday during business hours, parking is available at the "15-minute" spots across the road from our front door. The surrounding lots are permitted lots during business hours or can be paid for longer terms via the Passport App. Nights and weekends parking is available next to our walk up window or in front of the ice arena.
Latest News
August 17, 2021 | Written by Sarah Goldfarb and Andrea Boyle Tippett

There are many changes and additions on campus waiting to welcome back students this Fall, including a newly renovated Worrilow Hall recently featured in an Apple commercial and the new UDairy Creamery Cafe on Main Street!

June 22, 2021 | Written by Dante LaPenta

The UDairy Creamery has a new location in Newark. On Monday, June 21, the new UDairy Creamery Café opened in the Barnes and Noble University of Delaware Bookstore at 83 E. Main Street.

April 23, 2021 | Written by Lia Hyman

The UDairy Creamery is 10 years old. The end of April marks a decade of the Newark storefront, which serves premium ice cream produced by University of Delaware students.

UDairy Creamery on Instagram