Volunteer with UD Extension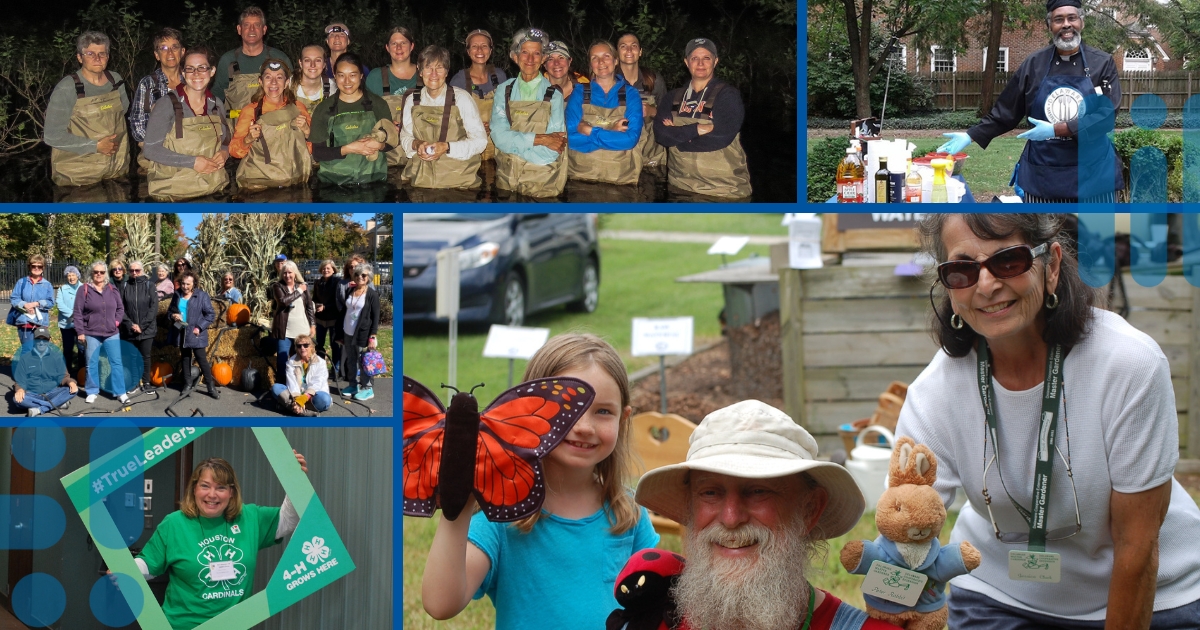 Volunteer with UD Extension
The University of Delaware Cooperative Extension volunteer programs are educational programs designed to teach and effectively extend information to residents of Delaware.
Find out how YOU can get involved!
A sincere thank you!
Delaware Cooperative Extension benefits from the more than 3,000 adult volunteers who generously share their time and talents with communities across the First State.
While April is earmarked as Volunteer Recognition Month, we value each and every volunteer who serves Delaware 365 days a year. Literally tens of thousands of hours are donated to help Extension to "Extend Knowledge and Change Lives." Volunteers are the driving force and secret weapon behind the continued success of Cooperative Extension.
Volunteer Appreciation April 2023: youtube.com/watch?v=buD669dHqVI
GET STARTED

Contact us
To get started with one of our volunteer programs, reach out to the staff member(s) listed on the program's webpages linked below!
Training
New volunteers are recruited and trained, as required by each program. Though each program has its own unique training materials and experience, individuals selected to become volunteers receive formal training from UD Cooperative Extension staff and other qualified instructors. Learn more about each program's training experience at the links below!
Volunteer Handbook
This Handbook is designed to provide the policies and implementing procedures that are relevant to the UDCE volunteer programs. These policies and procedures are defined within broader policies of UD. This Handbook is issued via the UDCE website, where the most current version may always be found. It is available to all interested persons.
"I'm very passionate about making gardening and the outdoors more accessible to anyone who wants to know and do more, especially in urban and suburban settings and particularly with environmental justice and disabilities in mind."
— Erica Carson, Master Gardener
"I enjoy the plant clinic, the helpline and making presentations either in person or online and finally, working at farmer's markets, answering questions from the public,."
—Barry Weissman, Master Gardener
"This was a way to give a name or an identity to what I had been working on all these years; it gives me a platform as a nature educator."
—Sheila Smith, Master Naturalist
"We conducted science-based, in-depth observations of a particular area, such as documenting birds, wildflowers or insects in a specific habitat. It is a great way to take the time to observe plants and wildlife and better understand how everything is connected in nature."
—Jen Llewelyn, Master Naturalist