Climate Variability and Change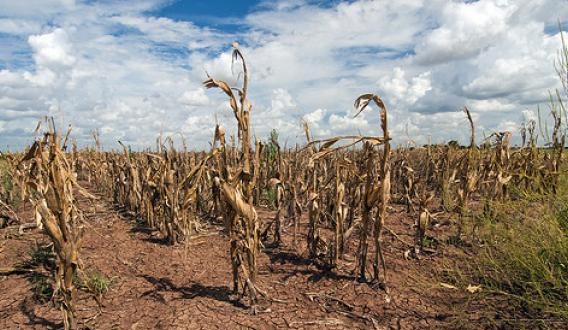 Our weather is always changing. We have all probably noticed variability in temperature and the amount of precipitation that falls from one season or year to the next.
Climate is changing

The term climate refers to the long term patterns of temperature, precipitation, and other weather variables. And, climate scientists agree that our climate is also changing.
Measurements from weather stations across our state dating back to 1895 show that Delaware's mean annual temperature has been rising at a rate of 0.2℉ per decade, or about 2℉ over the last 100 years. Delaware's precipitation is highly variable with no clear trends on an annual average basis, however there does appear to be an increase in precipitation occurring during our fall months. Trends over the historic record can be used to project how our climate might change in the future. These types of analyses indicate that we in Delaware can and should expect the warming to continue as well increases in the frequency and amount of heavy precipitation events.
UD Cooperative Extension wants to help our clientele understand Delaware's climate trends and future projections in order to minimize risks and maximize opportunities that may be posed by these changing conditions. As such, it is important for us to hear from you what those risks may be so we understand your needs and can help identify and develop possible adaptation solutions to mitigate the effects of climate change.
Through collaborative partnerships with other academic institutions, local, state, and federal agencies (including the USDA Northeast Climate Hub), and not-for-profit organizations, we aim to identify current and pending climate related activities (research, extension, and implementation projects) in Delaware and share this information widely.
Climate related research and demonstration projects
Climate data and tools
Contact Information
Jennifer Volk
302-730-4000