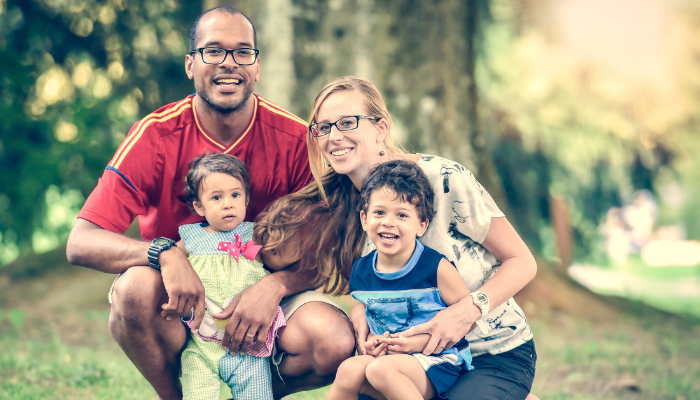 Just in time parenting
Healthy children and families are the foundation of strong, prosperous communities.
Land-Grant University and Cooperative Extension Systems support efforts that take a holistic, life-span approach to promoting healthy physical, cognitive, social and emotional development for individuals and families within their diverse ecologies.


The Just in Time series is for parents – prenatally through the teen years — available in English and Spanish. Each issue cuts to the core of what it takes for children to thrive — providing developmentally specific info about infants, toddlers and pre-schoolers.
Mental Health First Aid Training
Do you know what stress, addiction, and/or mental health disorders looks like in friends, family or colleagues? Do you know what to do when you encounter these types of behaviors?
This eight-hour evidence based program that introduces participants to risk factors and warning signs of mental illnesses, builds understanding of their impact, and overviews common ways to help and find support. Using interactive educational methods, you'll learn how to offer initial help in a mental health crisis and how to connect with the appropriate level of care. You will also receive a list of community healthcare providers and national resources, support groups, and online tools for mental health and addictions treatment and support. 
A certificate of completion is provided to attendees who attend all eight hours of the training. Learn more (and share this flyer!)
Families Matter!
"Families Matter!" publications are resources for community needs with research-based education and partnerships that support Delaware families and communities:
View all Extension fact sheetS >
Related Information
Delaware 2-1-1 provides one central resource for access to the health and human service organizations that offer the support to make a difference.
Children & Families First approaches care through a trauma-informed lens to help children reach their full potential.