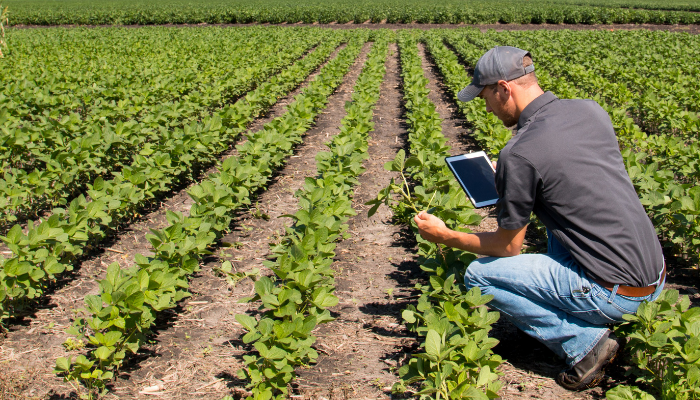 University of Delaware Cooperative Extension provides agribusiness and risk management education to a diverse food and fiber community in subject areas including, but not limited to: grain marketing, business planning, crop budgeting and computer record keeping.
Featured programs
---
All Agribusiness programs
Farm Succession Planning is a business and risk management practice that is critical to the agricultural industry and to the health of families and farm businesses.
Focusing on the health and overall wellbeing of our farming community is a critical and timely dimension of the broader efforts in Delaware to drive comprehensive, systemic health care transformation to achieve better care, healthier populations, lower cost and spending, and a better provider and patient experience.
Farm and Farm Family Risk and Resilience Toolkit
This toolkit provides several tools educators can use to apply the socio-ecological model to risk management and resilience educational programming for farm audiences.
Additional Resources
So many factors in farming are out of a farmer's control. We want you to know you're not alone — there is help available.
This series for farm women focuses on developing risk management skills.
This publication is designed primarily to provide information and instruction for producers, grain handlers, and students on how grain is graded.
Located at the University of Delaware, ERME provides competitive grants that fund education projects focused on helping farmers and ranchers successfully manage the unique risks associated with production agriculture.
An online library of resources for Delaware Farm Families, compiled with help from the Delaware Division of Libraries.