Subsurface Drip Irrigation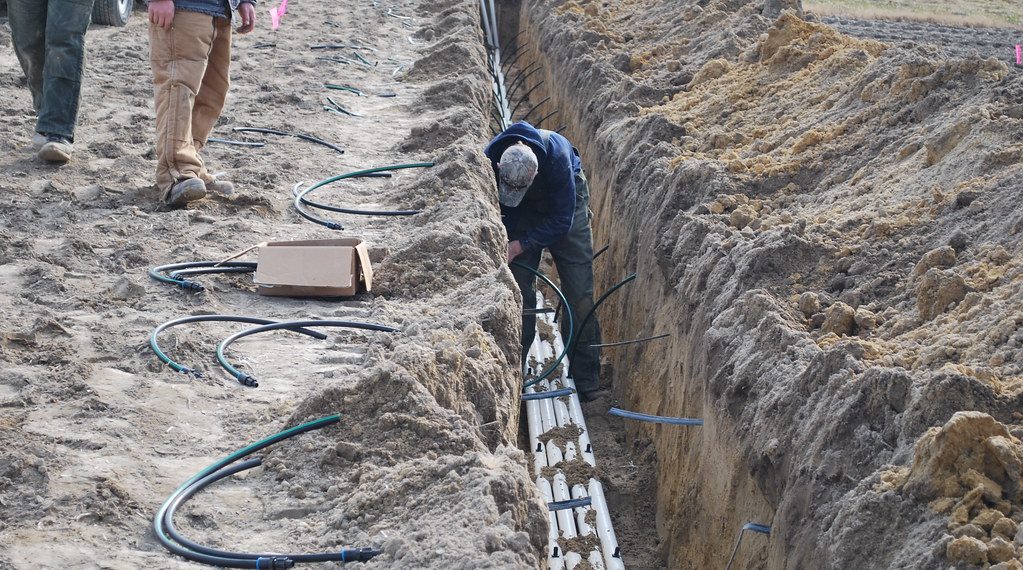 Subsurface drip installation
Given the broad potential impact of SDI technology on Delaware agriculture, a cooperative project to create a SDI research facility was initiated in 2011. Project partners include the University of Delaware with USDA-NRCS, Delaware Department of Agriculture, Toro Ag, John Deere Water, Sussex Irrigation and Vincent Farms. The installation of a 42 zone sub-surface drip irrigation research station on a 20-acre parcel of the University of Delaware's Warrington Irrigation Research Farm in Harbeson, DE, began in December 2012. This facility will enable the University of Delaware to research specific questions regarding the installation, maintenance and management of these systems for 15 to 20 years and generate localized recommendations for Delaware producers. 
As is typical with the introduction of a technology new to a region, several questions have arisen regarding the best ways to implement and manage SDI technology for Delaware conditions. Questions involving installation parameters such as drip tape row spacing, depth of placement and flow rates can be partially addressed utilizing research experience from other regions combined with a site specific soil profile. However, most of the unanswered questions involve management strategies such as, determining crop water needs, ideal soil moisture sensor placement, planting configuration, pulsed irrigation and crop establishment. These strategies are more difficult to address and require intensive local field research. The sole purpose for the creation of this SDI research facility is to develop the management recommendations essential to continue the successful adoption of this technology.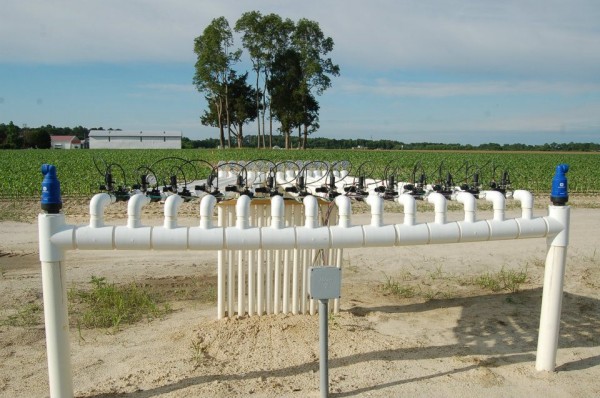 System design
1 – 450 gallon per minute well with submersible pump controlled by a variable frequency drive to maintain constant pressure over varying flowrates. 
42 individual computer controlled irrigation zones.

1 – 2 zone, tape placement study with tape installed at 10" & 16" depths on 30" and 60" row spacings.
2 – 20 zone irrigation management study areas; each capable of randomizing four replications of five different irrigation treatments in two different crops. The tape will be installed at the typical Delaware SDI installation parameters of 16" deep on 60" rows.
Average zone dimensions will be 60' x 300' (approximately 0.41 acres).
Soil moisture monitoring utilizing an extensive Irrometer Watermark 950T and 950R wireless data logger network.