Contest & Event Information
Contact us
Find a complete listing of our Extension staff and the location of our various offices.
4-H Family,
I know everyone is very aware that we are currently living in very different times. COVID-19 has changed all of our lives. During these challenging times, the University of Delaware continues to work with local, state and federal officials to make decisions regarding work environments and programming, including our public in-person 4-H events events. Decisions are always being made with an abundance of care and the priority of protecting the health and safety of our participants, families, volunteers and staff.
Due to the current in-person restriction for 4-H programming in place through July 31, we previously announced that the 4-H program would not participate in the Delaware State Fair this year. However, as you are also aware, we developed a plan and requested approval to allow 4-H member exhibits to come to the 4-H building to be judged and displayed. As we were awaiting approval, we did implement and share communication that would enable us to put this plan into place if approved. Unfortunately, we will not be able to proceed with the plan.
Based on the continued changes and increased cases of COVID-19 in our state, for the safety and well-being of our 4-H families, we will not be able to permit entries to come to the State Fair. I cannot begin to express how disappointed we are in having to share this decision, understanding that our 4-H families will feel this same disappointment.
As we had previously shared, the Delaware State Fair has a virtual exhibit software that will allow us to share and exhibit 4-H project work in a virtual format, and have the ability to participate in the exhibit premium system. Even though it will be different, we are very fortunate to have the ability to use this system for our youth. 4-H staff are currently working with the State Fair to provide information on how this system will be used. We will communicate these instructions to our 4-H families as soon as it is ready.
This is certainly not what any of us planned for this year. We know our youth look forward to showcasing their 4-H project work each year. Even though we would prefer to do it in person, we will continue with our efforts in this new virtual showcase environment. 4-H is about learning and developing skills and knowledge. With this information, it helps us deal with positive as well as difficult situations. It is time for us all to work together, be resilient and flexible, and work through this difficult situation as we continue to persevere and look forward to future opportunities.
While COVID-19 has posed a new challenge for us, we remain responsive to our community's needs in new and innovative ways. I am very grateful for our 4-H staff and volunteers who stay engaged in our communities. I am also grateful for our 4-H youth who have continued to engage in service to meet their community's needs in safe and responsible ways. Your creativity and dedication to our program is very inspiring and a reminder that 4-H will continue to be relevant in communities across our state. We look forward to the day we can all gather safely together again.
Yours in 4-H,
Doug Crouse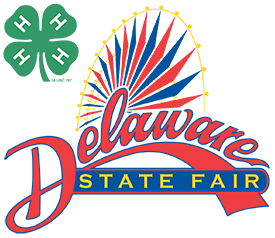 The Delaware State Fair is a terrific opportunity to showcase all you have done in the 4-H program.
4-H information by county
---