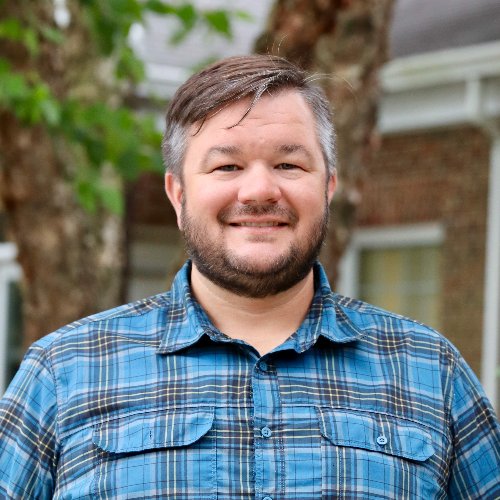 Cooperative Extension
Blake Moore
Extension Agent - Natural Resources
302-730-4000
Office Location:
Paradee Center
69 Transportation Circle
Dover, DE 19901
Bio
Blake was born and raised in Sussex County Delaware and spent his youth in the small town of Bridgeville, graduating from Woodbridge High School in 1999. After graduation, he joined the Delaware Army National Guard and, after training, started his undergraduate courses. But before graduation, he was called to serve his country in support of Operation Iraqi Freedom and served a total deployment of 18 months from May 2004 to Nov. 2005 — 12 of which were in Iraq. 
In 2007, Blake graduated from the University of Delaware with a Bachelor of Science in Natural Resource Management spent the next six years in the private sector working with stormwater management ponds, coastlines and general open space management.  
In 2013, he was hired as a Noxious Weed Specialist for the Delaware Department of Agriculture's Plant Industries Section. This inspired him to invest in a lifelong learning journey that led him to become a Certified Nutrient Consultant, a Certified Crop Adviser, and a LEADelaware Alumnus— all within five years! He also spent a year with the DNREC Drainage Program, serving as a Program Manager managing a great team of folks during one of the wettest years on record. He recalls it as a "great experience seeing good people serve the public under impossible circumstances." 
Blake joined UD Cooperative Extension in May 2019 as a Horticulture and Natural Resources Agent and could not be more excited about the opportunity! Having attended many Extension workshops and events over the years, he knew what kind of positive impact Extension has on the Delaware public, environment, and industry. Blake's goal is to give his life's work to the environment and natural resources and he can think of no better place to serve than with the University of Delaware Cooperative Extension. 
"I am honored to be a part of the developing Delaware Master Naturalist program and I can't wait to see the impact that future Delaware Master Naturalists have on Delaware's natural world."
Area(s) of Expertise:
Wildlife
Master Naturalist
Trees
Forestry
Invasive species
Plant ID
Weed ID
Stormwater