Before You Explore Workshop Series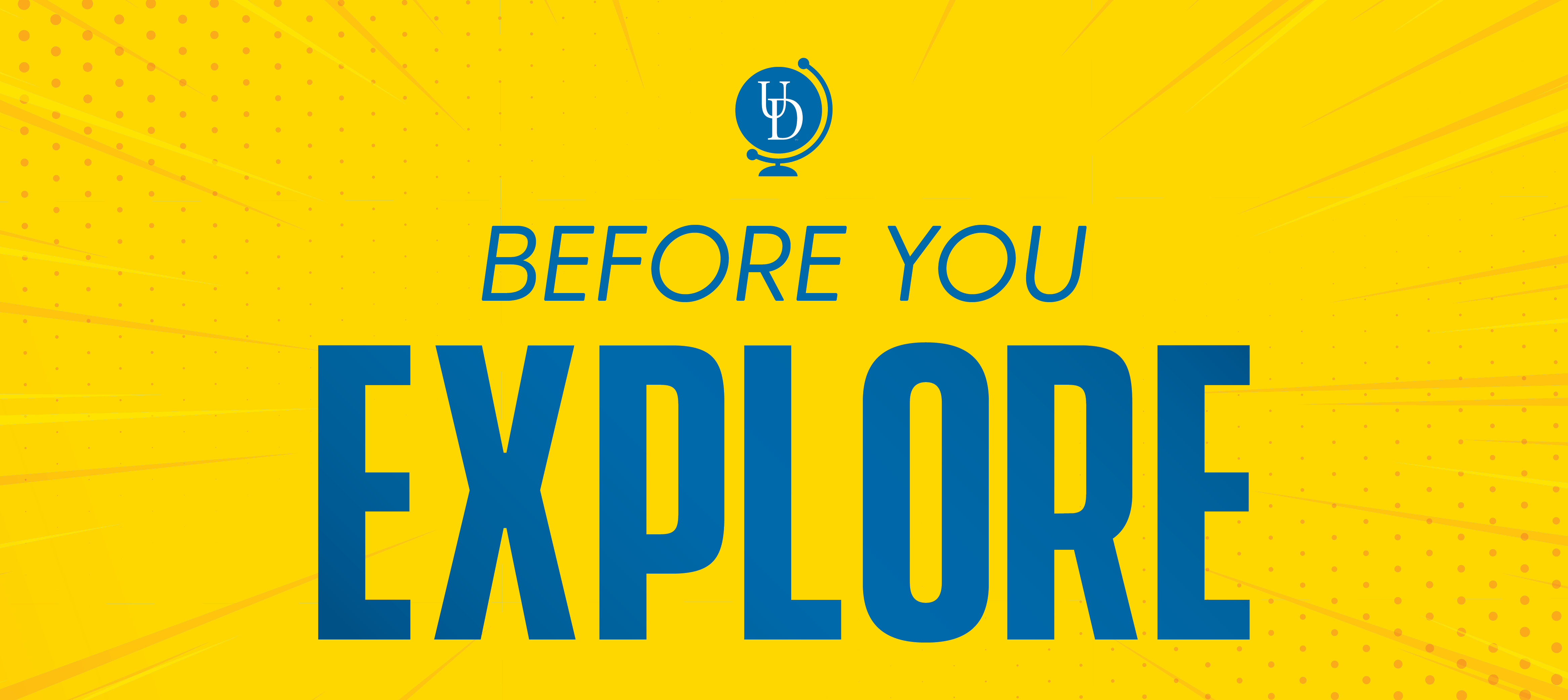 A series of workshops to prepare you for UD Study Abroad
Be Well Abroad
Create a foundation for your wellbeing abroad by learning tips, strategies and activities to support your mental and emotional health.
"I, Too, Am Study Abroad"
Education abroad is accessible to all students at UD. Hear from a panel of study abroad alumni who will share their experiences as traditionally "underrepresented" students living and learning abroad.