Before You Explore Workshop Series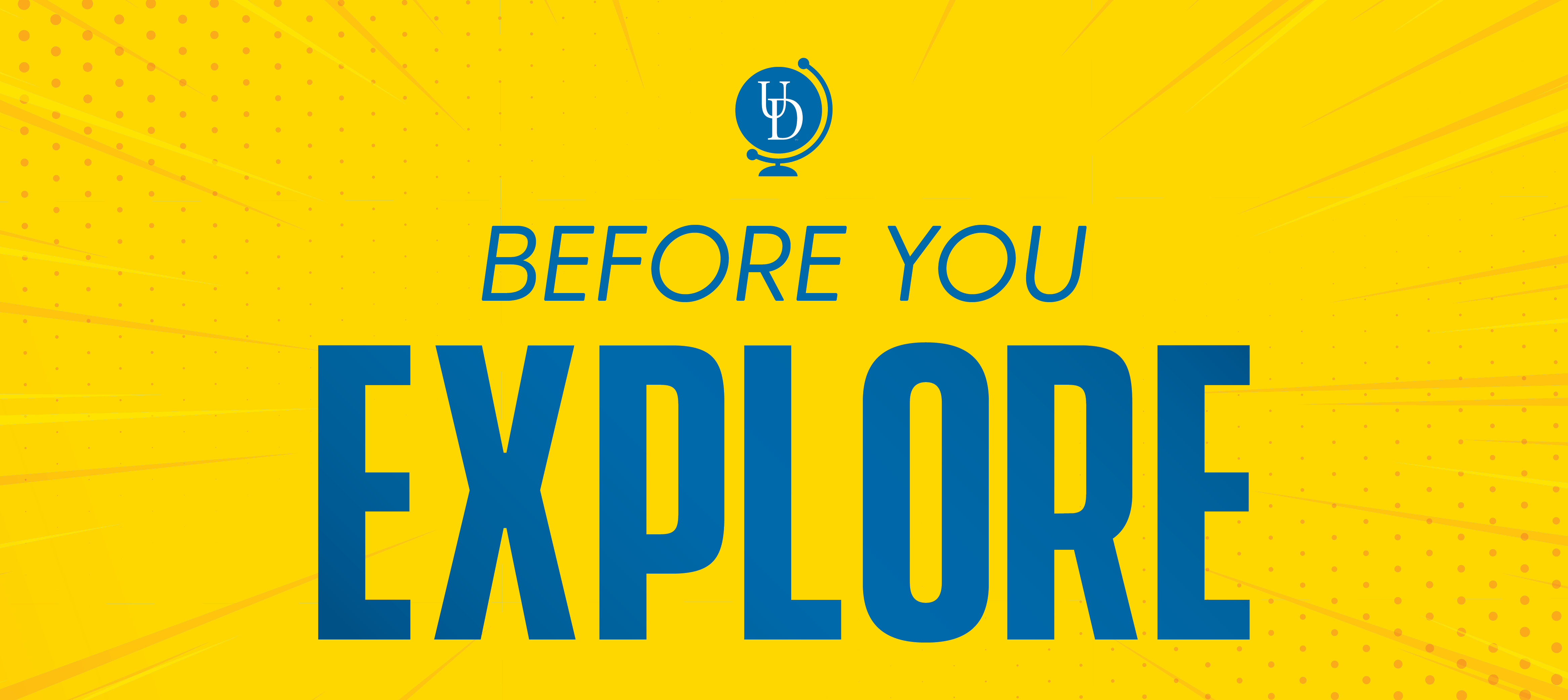 A series of workshops to prepare you for UD Study Abroad
Be Well Abroad
Create a foundation for your wellbeing abroad by learning tips, strategies and activities to support your mental and emotional health.
Financing Your Study Abroad
Join IGS and Student Financial Services staff to discuss financial aid, scholarships and budgeting strategies for UD Study Abroad.
Global Stewardship & Storytelling
Before you share your favorite #UDAbroad moments, attend this workshop on photography, videography and ethical storytelling best practices.
"I, Too, Am Study Abroad"
Education abroad is accessible to all students at UD. Hear from a panel of study abroad alumni who will share their experiences as traditionally "underrepresented" students living and learning abroad.
Strategies for Culture Learning
Explore a variety of strategies that will help you develop intercultural competencies and make the most of your time abroad.