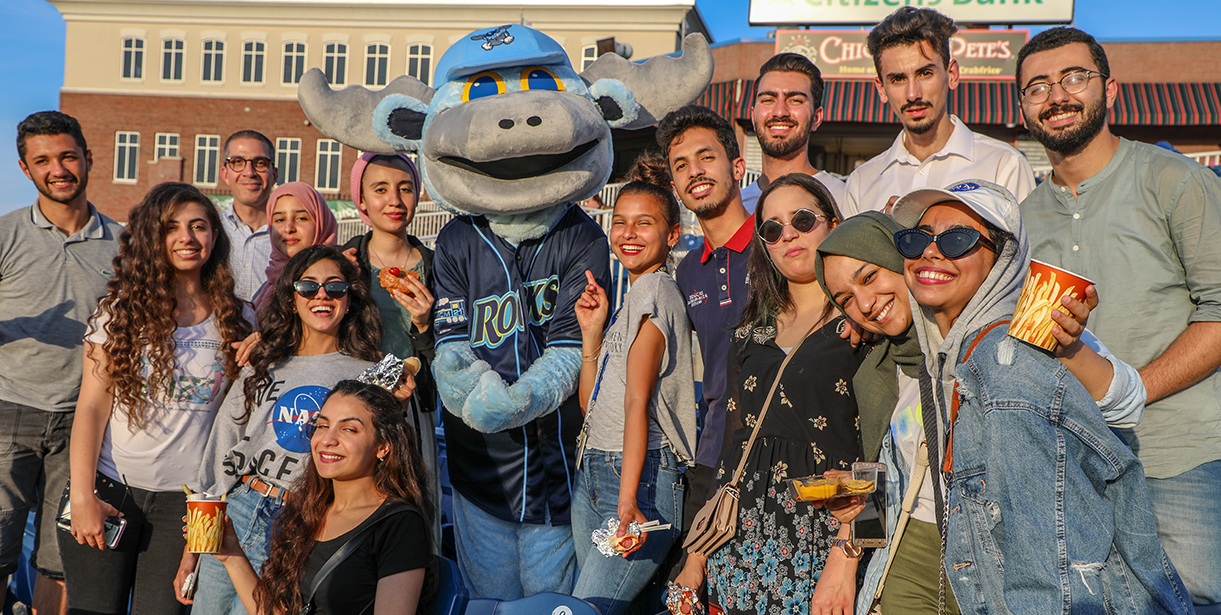 Public Diplomacy
The Institute for Global Studies administers a number of internationally-recognized State Department programs. Since its inception in 2009, IGS has welcomed more than 700 world leaders as participants in these programs and others. The leaders hail from dozens of countries and share a dedication to making the world a better, safer and more prosperous place.
Participants depart from UD after several weeks of intensive training with a toolkit of new knowledge, ideas and connections to the United States. They also leave behind a lasting impression on the many friends, host families and peer collaborators they've met. This is Public Diplomacy.
Mandela Washington Fellowship Civic Leadership Institute
The Mandela Washington Fellowship is the flagship program of the Young African Leaders Initiative (YALI) and embodies the United States' commitment to invest in the future of Africa. During the six-week Institute, 25 leaders from Sub-Saharan Africa gain key skills and networks that will help them accelerate their work and advance their own professional development. In addition to meeting with experts from every UD college, Fellows develop relationships with peer collaborators, engage with national, state and local policymakers, and visit local organizations.
Middle East Partnership Initiative Student Leaders Program
The MEPI Student Leaders Program annually brings 15 college students from the Middle East and North Africa to UD for a five-week intensive training program. Participants enhance their leadership and civic engagement skills through in-classroom sessions, site visits and service-learning opportunities. In addition, the leaders visit iconic U.S. cities like Philadelphia, New York and Washington, D.C., getting an inside look at American culture, history and politics. The program is sponsored by the U.S. Department of State's Middle East Partnership Initiative and administered by Georgetown University.
Study of the U.S. Institute on Foreign Policymaking
The Study of the U.S. Institute on Foreign Policymaking increases mid-career scholars' and practitioners' understanding of U.S. foreign policymaking and fosters a community of content experts from around the world. The program is sponsored by the State Department's Bureau of Educational and Cultural Affairs.
Study of the U.S. Institute on Women's Leadership
The SUSI Women's Leadership Program examines the history of women's participation in U.S. public life. At the same time, participants from Sub-Saharan Africa prepare for the future by sharpening their critical thinking, leadership, communication and managerial skills, and by nurturing a community of peers. Upon return to their host communities, each "pays it forward" by implementing a leadership project for positive change.
IGS has also previously hosted the SUSI on National Security Policymaking and a Fulbright Gateway program.