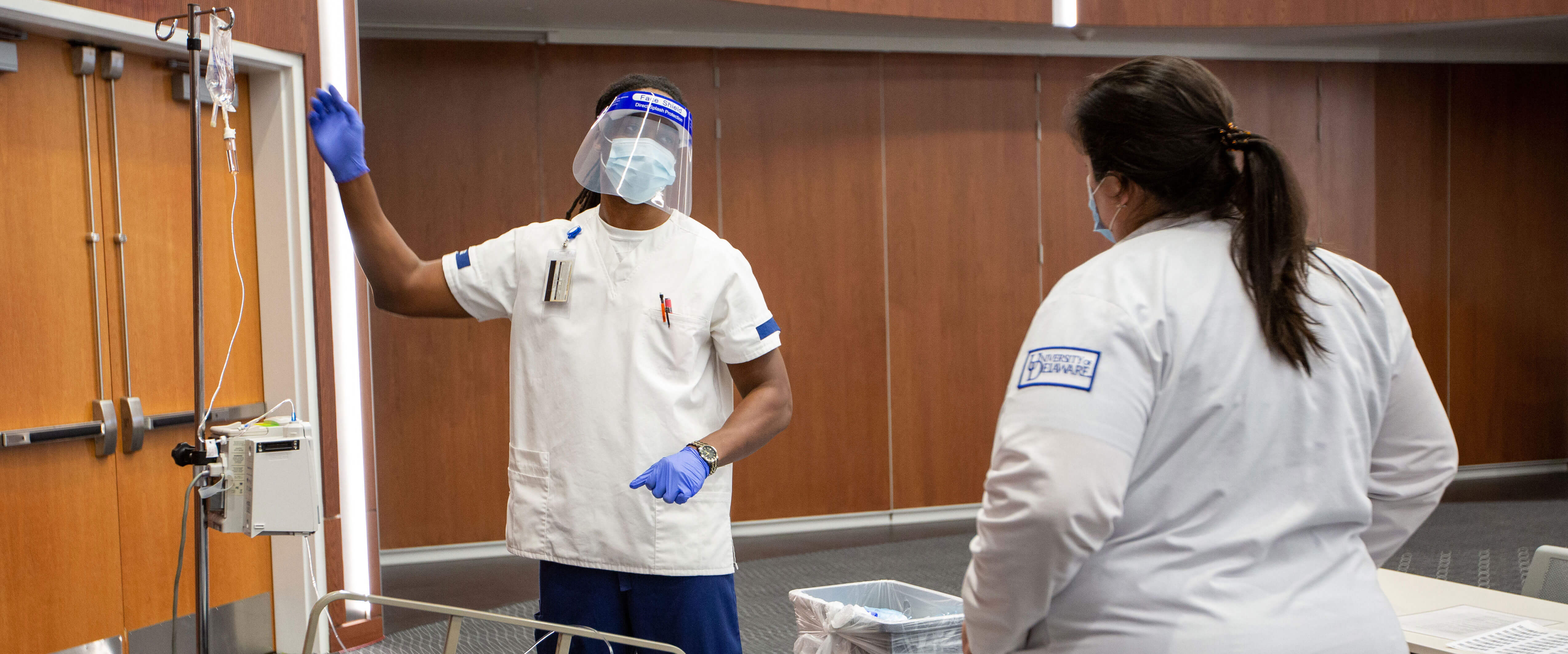 ABOUT US
The University of Delaware College of Health Sciences is a hub of multidisciplinary research, education, patient services and public outreach. Our students are future clinicians, nurses, therapists, scientists and other healthcare professionals who think big, dream bigger and strive to achieve better health for all people. We offer high-quality undergraduate and graduate programs, clinical research projects and a rich array of classroom, laboratory and real-world clinical, service and experiential learning opportunities. Our internationally recognized faculty and staff provide students with the tools to succeed and challenge them to change the world. 
Our six departments and numerous programs encompass a broad and dynamic collection of healthcare specialties. In each, we create an experience that shapes changes in practice based on scientific evidence. We translate our strong platform in interdisciplinary science into health practices, therapies and interventions to improve people's lives.
Our students receive early immersion into practice settings and access to our faculty's world-class research programs. As a result, our graduates are well prepared to pursue careers in various health professions, as well as to continue their education in one of the medical fields or enter a field of graduate study. Our ultimate goal is to help students excel in their chosen profession in the arena of health.
MESSAGE FROM THE DEAN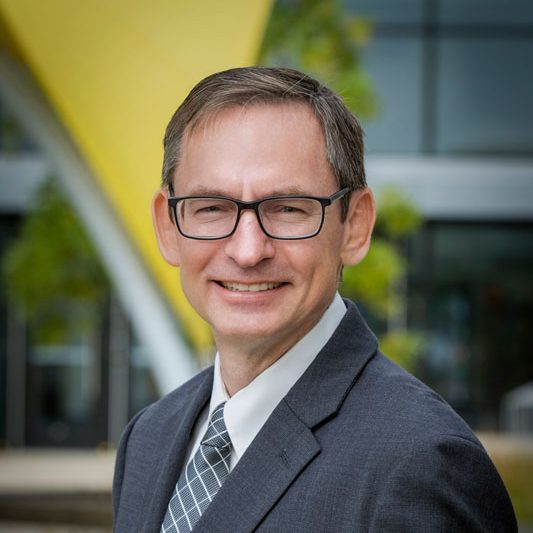 Welcome to the University of Delaware College of Health Sciences!
We are educating and preparing the workforce of the future through interdisciplinary course offerings, diverse clinical placements, and cutting-edge research opportunities. Our programs are among the best in the nation, attracting expert faculty members, talented, driven students, and ongoing partnerships and funding opportunities that further enhance the learning experience and clinical care we offer to the local community.
Through the College of Health Sciences, you can explore your passions and develop a strong foundation on which to build a successful career – whatever path you choose. Whether it's within the healthcare spectrum – discovering new ways to prevent or treat illnesses, delivering clinical care, supporting conditioning and rehabilitation needs, or developing wellness and nutritional programs; or you uncover a new passion to pursue, our experiential, hands-on learning and innovative classroom opportunities will prepare you to be a leader in your field of focus.
Whether you're a Delawarean, born and raised, or come to the First State to start the next chapter in your story, each individual who graduates from the University of Delaware College of Health Sciences continues on as an exceptionally skilled, confident, and compassionate Blue Hen. We are so glad you're here and we look forward to supporting you on your journey!
All the best, 
William B. Farquhar