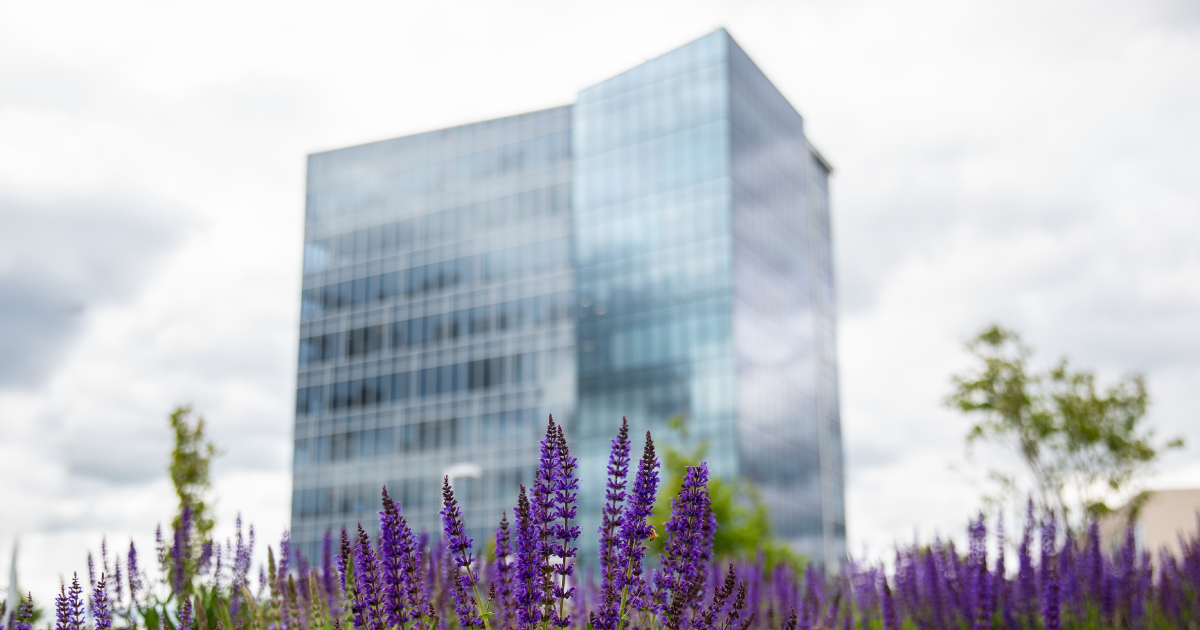 July College of Health Sciences For the Record
August 01, 2023 Written by CHS Staff
For the Record provides information about recent professional activities and honors of University of Delaware faculty, staff, students and alumni.
Recent appointments, presentations, publications and honors in the College of Health Sciences include the following:
Awards
The HEALTH (Health Engagement Access Learning Teaching Humanity) for All program, launched in 2020 by The Partnership for Healthy Communities, recently received $15,000 from the Laffey-McHugh Foundation for their grant titled "Lipid Point of Care Testing in Communities at Higher Risk for Cardiovascular Disease." The program is committed to increasing access for holistic care in partnering communities that face health disparities through the creation of campus-community partnerships, which offer tailored services for promoting and improving health. This funding award will help cover expenses for equipment needed to expand cardiovascular disease screening and primary care at community sites such as barbershops, senior centers, and food banks. Over 800 UD students have participated in the program since 2020, creating direct experiential learning opportunities and a widespread impact on communities throughout Wilmington and New Castle. Students across college departments in epidemiology, English, nutrition, nursing, linguistics, and more have had the opportunity to engage in the HEALTH for All program.  "It is an honor to be part of UD student engagement and to collaborate with the community to bring innovative programs to the members of New Castle County," said Christine Sowinski, project coordinator for the HEALTH for All program. "We're reaching individuals in non-traditional settings to build trust as we do biometric screening to determine their level of risk for cardiovascular disease," said Heather Milea, clinical lead for the HEALTH for All program. "Analyzing these risk factors helps us determine how they can make changes now to delay or prevent disease development in the future. If we reach people early on before they have a disease, they can have a much better quality of life long-term."  
Jack Quarry, who is pursuing his master of science degree in nursing, was awarded the American Psychiatric Nurses Association (APNA) Board of Directors Student Scholarship. The award sends Quarry to the APNA annual conference in Orlando during the fall of 2023 and offers him a one-year complimentary membership to APNA. "I'm looking forward to meeting potential mentors, learning and making connections, and getting advice as a new nurse," Quarry said. "This conference will serve as a great gateway into starting my career." Quarry, who graduated with his bachelor's in nursing from UD in 2023, aspires to be a psychiatric nurse practitioner.  
Misoon Kim, a graduate student in the School of Nursing, recently received the 2023 Delaware Coalition of Nurse Practitioners Education Scholarship award. The award provides $1,000 to two registered nurses in graduate programs with the intention of becoming a nurse practitioner (NP). To apply, Kim provided a statement entailing her plans to become an NP and was selected by a committee of NP leaders. Through her dedicated work over the past five years in geriatric care with the Acute Care of the Elderly unit at Christiana Hospital, she earned a national geriatric nursing certification and was recognized for nursing excellence by her team in 2022. "My work in geriatrics has helped me think more in depth about effective care in the field of nursing," Kim said. "I aim to become a nurse practitioner and make a difference for improved patient health. I'm grateful to be recognized for my commitment and look forward to continuing as a leader for quality patient care." 
Presentations
School of Nursing Assistant Professor Susan Conaty-Buck presented two talks on use of healthcare technology to nurse practitioners at the 2023 American Association of Nurse Practitioners Annual Conference June 20-25 at the New Orleans Convention Center. In the first session, Conaty Buck presented a podium presentation on June 22 entitled "Nanotechnology/ Nanomedicine: What NPs Need to Know for Patient Care." The goal of this talk was to help NPs view nanotechnology and nanomedicine as a rapidly growing field where nanoscale materials are being used to create new therapies, diagnostic tools and drug delivery systems to aid in the prevention, diagnosis, and treatment of diseases. Included in the presentation was a review of potential benefits and limitations of nanomedicine including potential ethical, legal and social implications.  While a great deal of nanomedicine therapies and diagnostic tools are not accessible in routine healthcare practice today, it is believed a growing body of research and application will likely make these more routine and part of the standard of care in future healthcare practice. The second session, a digital presentation offered to in-person and virtual attendees, was called, "Helping NPs Understand the Benefits and Challenges of Wearable Applications." This session, presented by Conaty-Buck and adult nurse practitioner Debbi Lindgren-Clendenen from Minnesota, provided information NPs need to recommend wearables to patients to help them increase self-care management of chronic diseases as well as provide data to help their providers track the status of their wellness and illness. The presentation explored how wearables can help patients overcome some social determinants of health factors to improve their health and wellbeing by making care more accessible and integrated.
Special sessions
The UD School Of Nursing was well represented at the 2023 Nurse's Day at Legislative Hall, on June 6, 2023.  This day-long event, organized by the Delaware Nurses Association, brought together nurses of all types from throughout Delaware to increase their knowledge and inform participants about state health policy issues that impact nursing practice, education, and health care delivery. Participants met with their legislators to discuss these issues and observed the Delaware Legislature in session. UD School of Nursing speakers at this event included:
Susan Conaty-Buck, assistant professor and advocacy director of the Delaware Coalition of Nurse Practitioners, spoke on "Effective Communication in Advocacy."
Bethany Hall-Long, professor and Delaware lieutenant governor, spoke on the "Power of Nurses as Elected Officials."
Melissa Minor-Brown, director of clinical operations and external relations and member of the Delaware House of Representatives, spoke on "A Primer on the Legislative Policy Making Processes with a focus on Nurse's Roles."
To provide information for inclusion in For the Record, submit a Communications Request Form here. To view a recent For the Record regarding the entire university, search here.