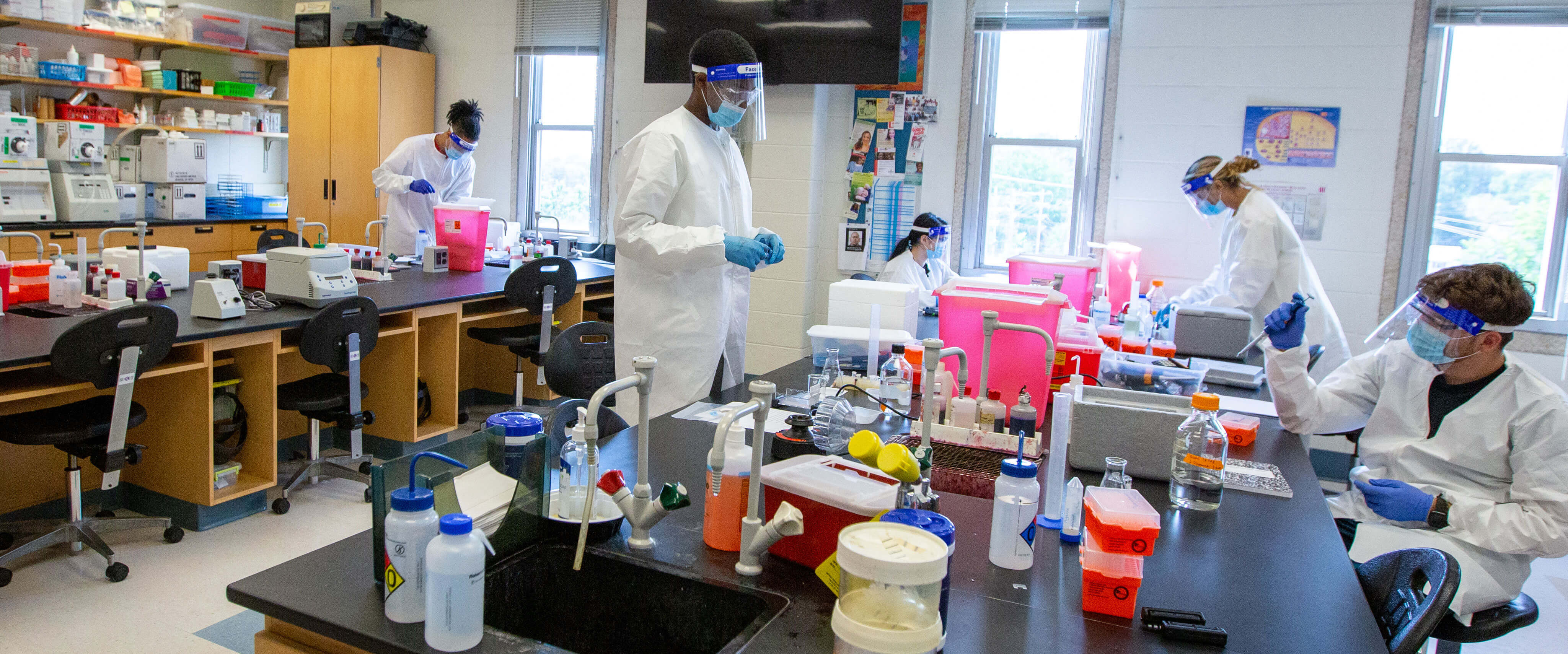 DEPARTMENTS
The College of Health Sciences consists of the School of Nursing as well as Behavioral Health and Nutrition; Kinesiology and Applied Physiology; Medical & Molecular Sciences; and Physical Therapy.
The College also offers to two degree programs: Epidemiology and Communication Sciences and Disorders (CSCD). The Epidemiology program includes the region's only masters in public health degree with a concentration in epidemiology – designed to prepare students for public heath careers in either applied or research settings. CSCD includes graduate level degrees designed to educate the next generation of clinicians and researchers engaged in the management of individuals with communication disorders.
The College is also home to the interdisciplinary Biomechanics and Movement Science (BIOMS) graduate program, which involves faculty from not only health sciences but also mechanical engineering, electrical and computer engineering, computer science, and biological sciences.
DEPARTMENT OF BEHAVIORAL HEALTH & NUTRITION
With increasing understanding of the myriad benefits of a healthy lifestyle, coupled with nationwide attention on health problems such as obesity, diabetes, cardiovascular disease, osteoporosis, and osteoarthritis, there is an abundance of opportunity and challenge for newly educated professionals in the fields of health behavior science, health promotion, health and physical education, and nutrition and dietetics. Programs in the Department of Behavioral Health & Nutrition at the College of Health Sciences focus on the psychosocial aspects of health, wellness, illness, and aging.
DEPARTMENT OF COMMUNICATION SCIENCES & DISORDERS
The Communication Sciences and Disorders program's mission is to prepare Master's level Speech-Language Pathologists and to advance the understanding of human communication and related disorders through faculty and student research activities. They fulfill their mission by providing opportunities for learning the theoretical bases for clinical practice and the application of knowledge to clinical practice in a learning community that values diversity, advocates for life-long learning, promotes a culture of respect for others, and guides the development of professionals who provide competent and compassionate service to people with communication and swallowing disorders and their families through the lifespan in educational and health care settings.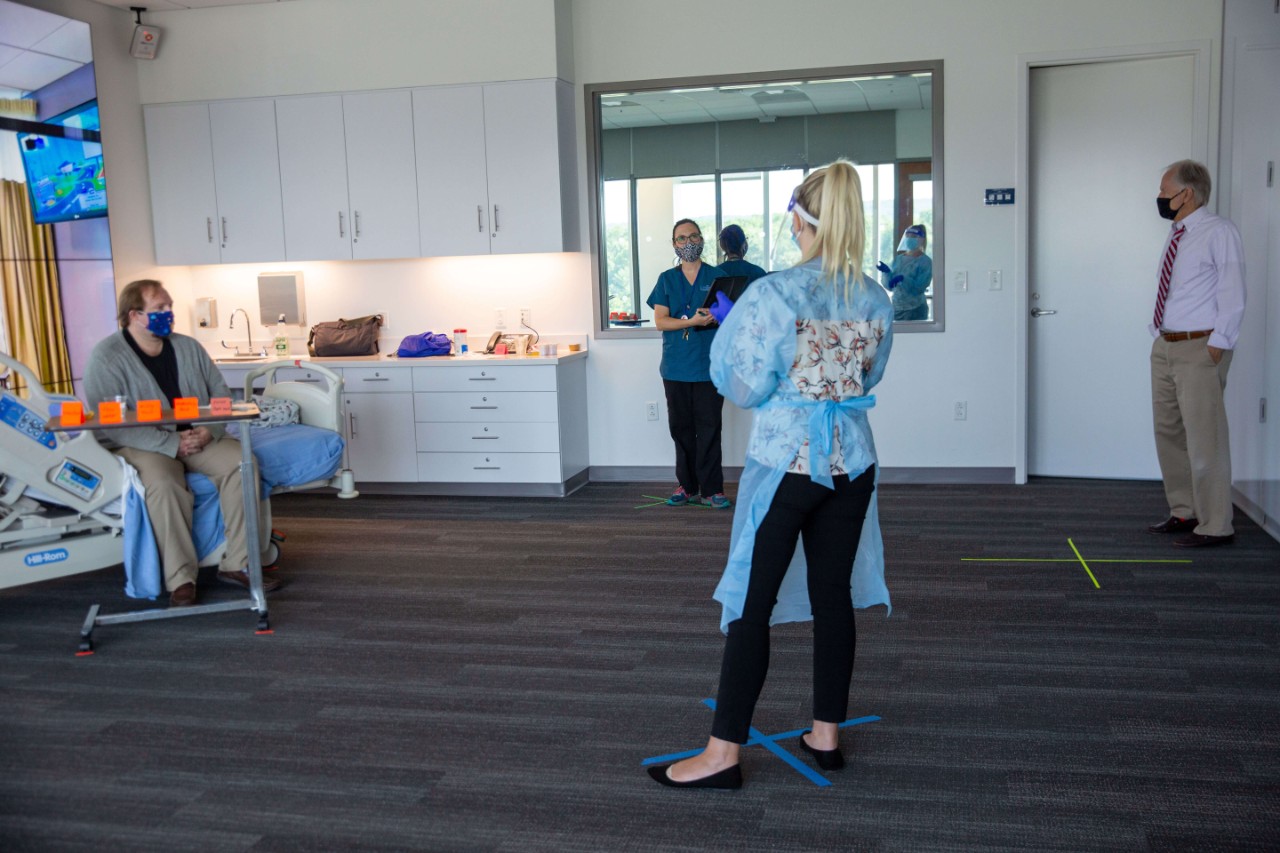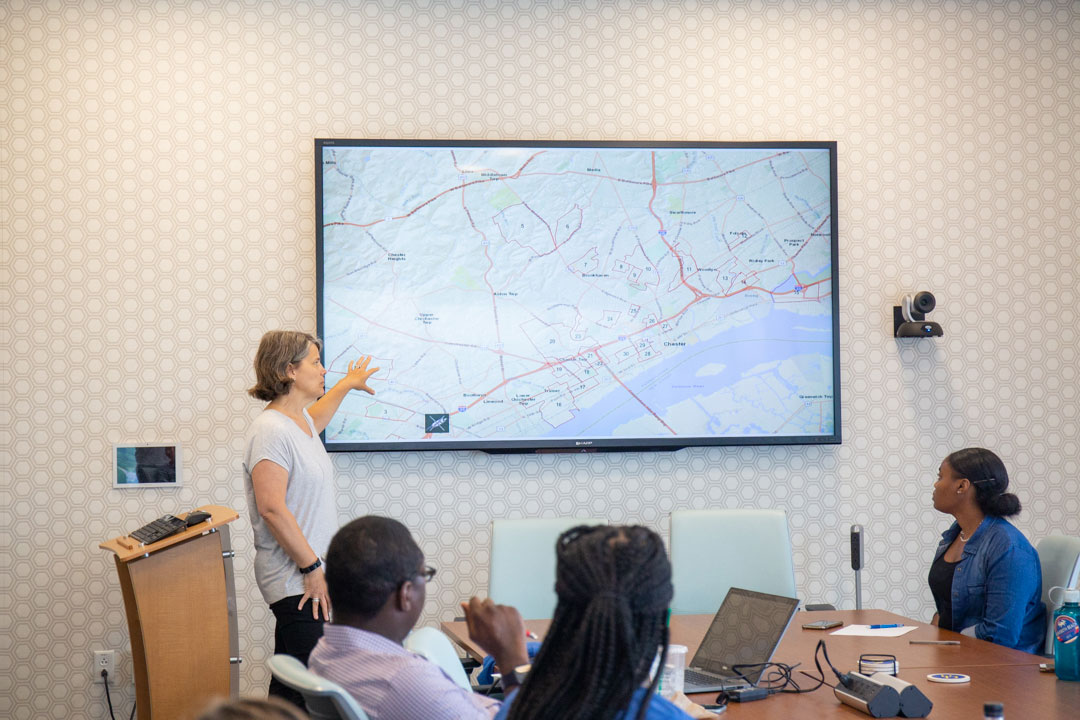 EPIDEMIOLOGY
The newest program in the College of Health Sciences, Epidemiology prepares students for careers in applied epidemiology, research and teaching. Degrees are centered on the application of epidemiologic methods to research and teaching in areas such as field epidemiology, cardiovascular disease epidemiology, disaster epidemiology and more. Students are prepared to enter the public health workforce, or take their public health career to the next level.
DEPARTMENT OF KINESIOLOGY & APPLIED PHYSIOLOGY
Our nationally known faculty involve both undergraduate and graduate students in their research on topics ranging from osteoarthritis, kidney disease, and stroke to sport and rehabilitation biomechanics. The Department of Kinesiology & Applied Physiology at the College of Health Sciences, offers strong academic programs in athletic training, exercise science, strength and conditioning, and human physiology, with student access to state-of-the-art research laboratories, nationwide internship programs, and culturally enriching study abroad experiences.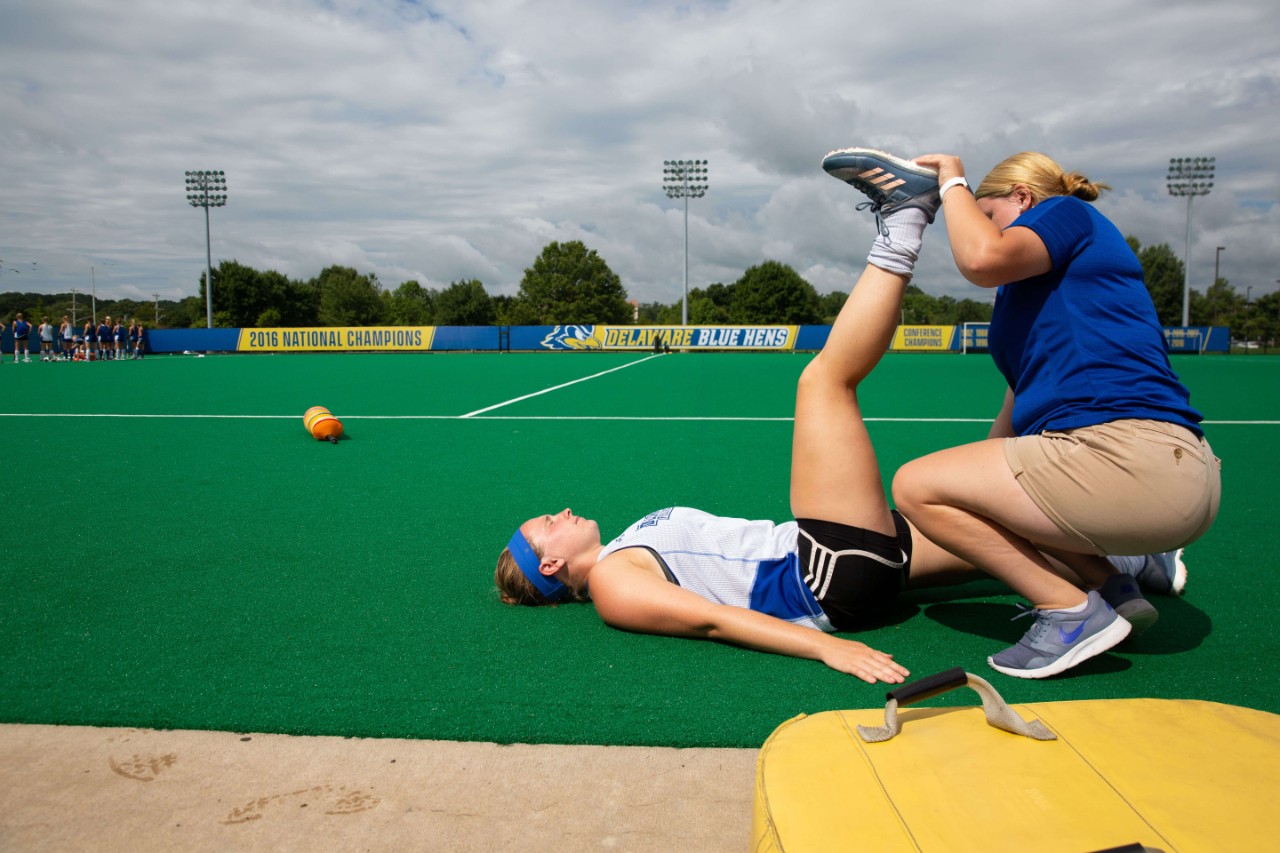 DEPARTMENT OF MEDICAL & MOLECULAR SCIENCES
Medical & Molecular Science is related to the prevention, diagnosis and treatment of disease through the understanding, application, and performance of clinical laboratory analyses. We offer four challenging and exciting undergraduate majors. Medical & Molecular Science majors at UD, gain a small-school learning experience within a university setting. The hands-on laboratory activities experienced on campus and at our 26 clinical affiliates give our students the competence needed to gain employment immediately upon graduation. The majors prepare students for career entry into the clinical laboratory profession as well as a variety of biomedical employment opportunities. The Medical Diagnostics major is a clinical-oriented science program that incorporates the basic science courses required for admission to medical school with medical-related courses that impact the diagnosis and treatment of diseases. This major prepares students who plan to pursue post-graduate study in health-related areas immediately upon graduation.
SCHOOL OF NURSING
UD's School of Nursing offers career-oriented, pre-licensure and graduate nursing education that prepares nurses as population health experts in acute care and settings. Our faculty of practice and research experts directly engage our diverse students in experiences that incrementally develop their capacity to provide compassionate, culturally sensitive, and high quality nursing care across the lifespan. In all of our innovative programs, students obtain a breadth of complex healthcare knowledge, clinical reasoning skills, and technological expertise that enable them to deliver high quality population-oriented healthcare from prevention to end of life. Graduate and doctoral students in practice and research work closely with individual faculty to gain in-depth clinical specialty knowledge or research expertise in several specialty areas including aging, mental health, community engagement and health disparities, and symptom and data science.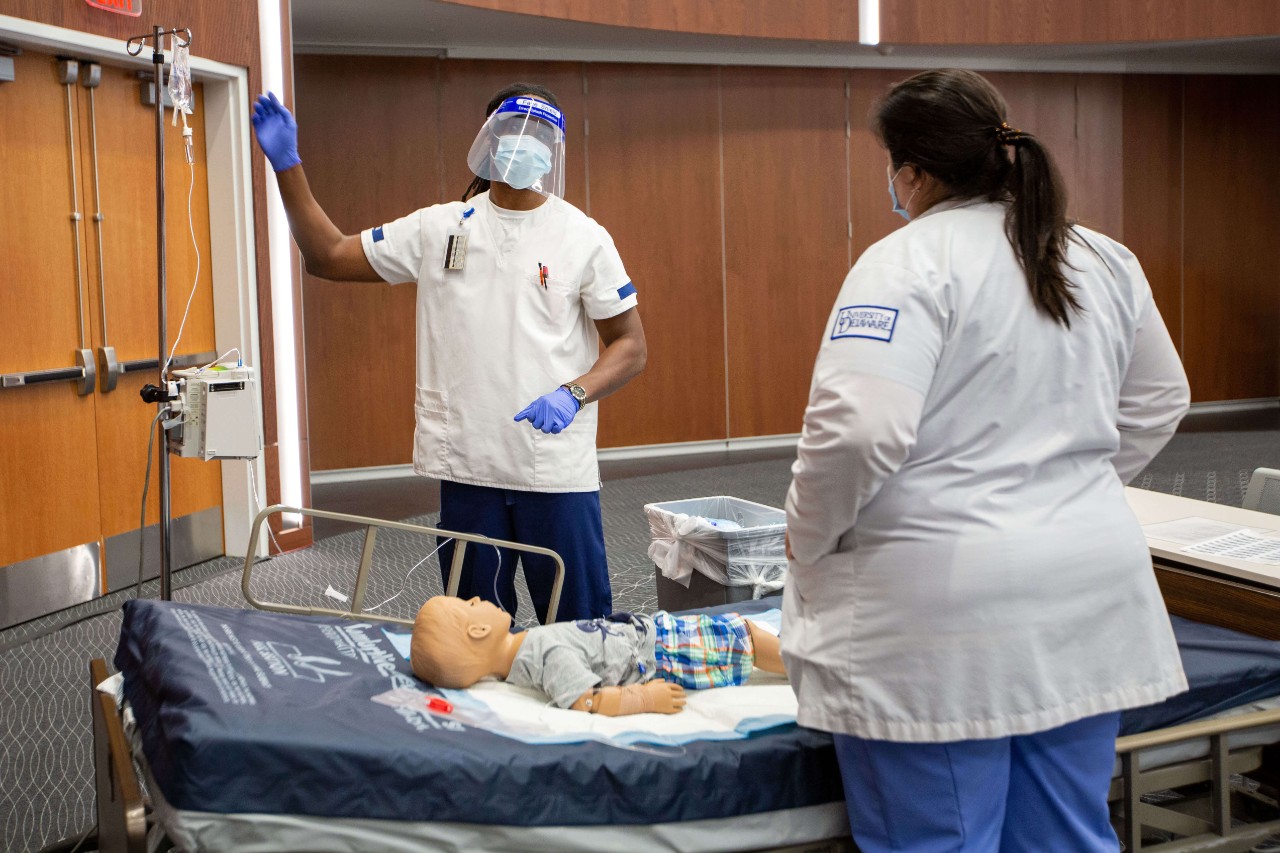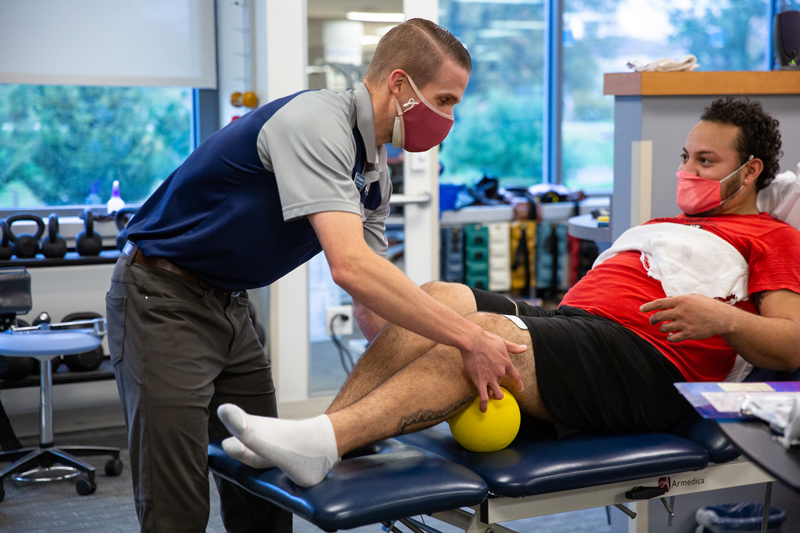 PHYSICAL THERAPY
The College of Health Sciences Department of Physical Therapy offers one of the highest ranked DPT programs in the country, a highly successful interdisciplinary PhD in biomechanics and movement sciences, and clinical fellowship programs for practicing physical therapists in sports, orthopedic, and geriatric physical therapy. In addition to our academic programs, we run two physical therapy clinics that provide outstanding rehabilitation services to the community while serving as educational settings for our students, fellows, and practicing clinicians.