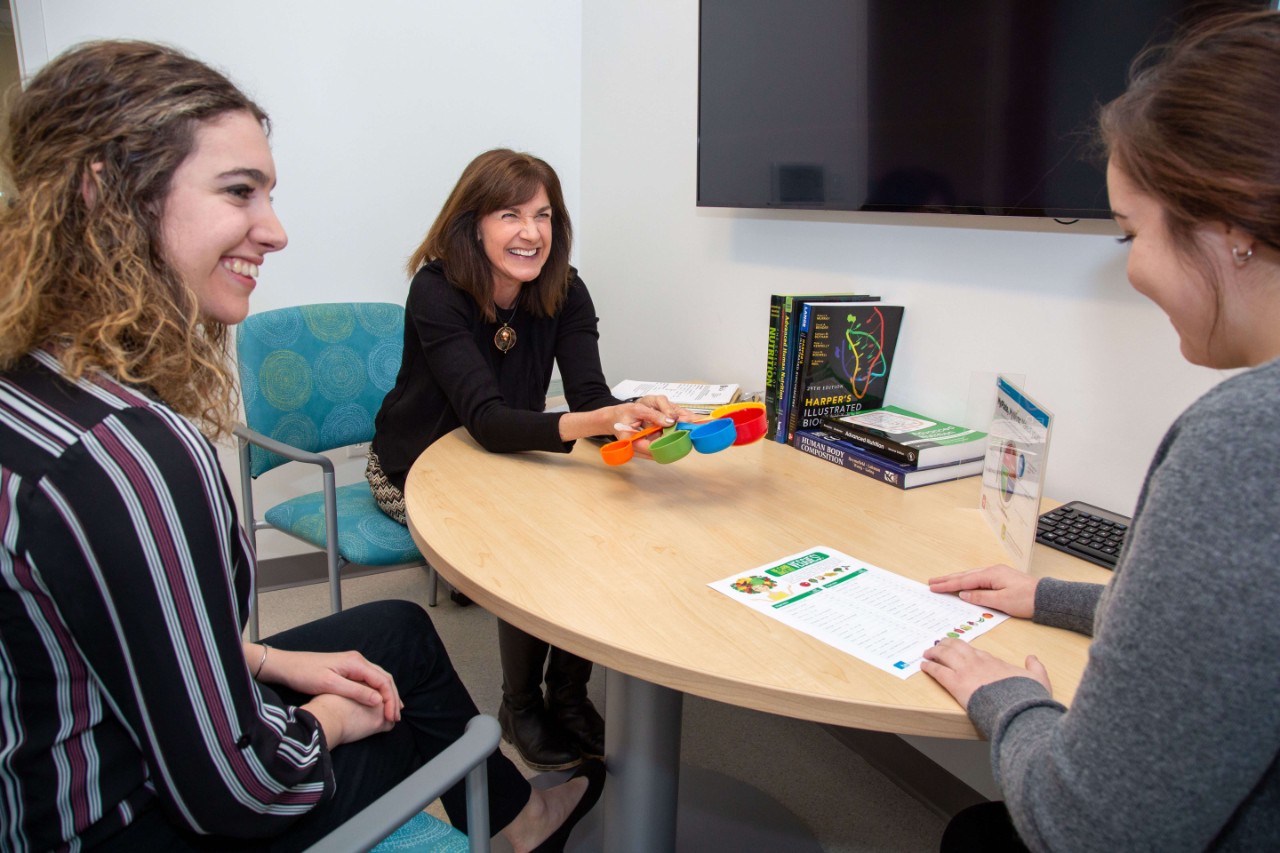 About the program
The Dietetic Internship at the University of Delaware can be completed almost anywhere in the United States. This internship interprets the missions of the University, the College of Health Sciences, and the Department of Health Behavior and Nutrition Sciences through its activities to promote philosophies to include education of students, service in the community and participation in professional organizations.
Critical within this program are the requirements for interns to develop flexibility, initiative, and resourcefulness, creative problem solving and an ability to work with others. The program makes extensive use of state-of-the-art technology.
This internship provides graduates of a didactic program in dietetics (DPD) and a graduate degree with an opportunity to increase their knowledge of food and nutrition science, and to acquire competencies needed to practice dietetics in a variety of settings. Upon successful completion of the program, each student will receive a verification of completion certificate and be eligible to take the Registration Examination for Dietitians.
Program Track Options:
Local track: All rotations are planned by internship faculty within the State of Delaware. The program is expected to be completed in approximately 7 months
Distance track: Interns identify their own rotation sites anywhere in the US, pending internship faculty approval. The program is expected to be completed in approximately 7 months. 
Combined MS in Nutrition and Dietetics/Dietetic Internship (MS/DI track): Interns complete graduate coursework during their first year of the program, followed by the local track dietetic internship during the second year. The program is expected to be completed in approximately 18 months. 
Program Completion Requirements:
Minimum of 1,000 hours of documented supervised practice with achievement of all required competencies (NTDT 648/649: Dietetics Practicum I/II)
Successful completion of NTDT 650/651: Current Perspectives in Dietetics I/II
Successful completion of all required assignments
Satisfactory final preceptor evaluations in all rotations
Graduates of the Dietetic Internship at the University of Delaware are expected to be able to function as entry-level practitioners in clinical, food service, and community dietetic roles. Each is expected to operate independently with high levels of professionalism and integrity. Each is expected to successfully challenge the registration examination for dietitians.
Effective January 1, 2024, the Commission on Dietetic Registration (CDR) will require a minimum of a master's degree to be eligible to take the credentialing exam to become a registered dietitian nutritionist (RDN).  In addition, CDR requires that individuals complete coursework and supervised practice in program(s) accredited by the Accreditation Council for Education in Nutrition and Dietetics (ACEND).
In many states, including Delaware, graduates also must obtain licensure or certification to practice. Information on licensure/certification requirements can be found on the CDR website.  Graduates who successfully complete the ACEND-accredited Dietetic Internship at the University of Delaware are eligible to apply to take the CDR credentialing exam to become an RDN. All U.S. states and territories with licensure and certification laws accept the RDN credential for state licensure and certification purposes.
For more information about educational pathways to become an RDN please visit https://www.eatrightpro.org/acend/students-and-advancing-education/information-for-students.
IMPORTANT NOTE: The University of Delaware is required to comply with state and federal laws regarding the delivery of distance education.  Please see the University's State Authorization page for more information.
ACEND INFORMATION ON PERMITTED PROGRAM
CHANGES DUE TO COVID-19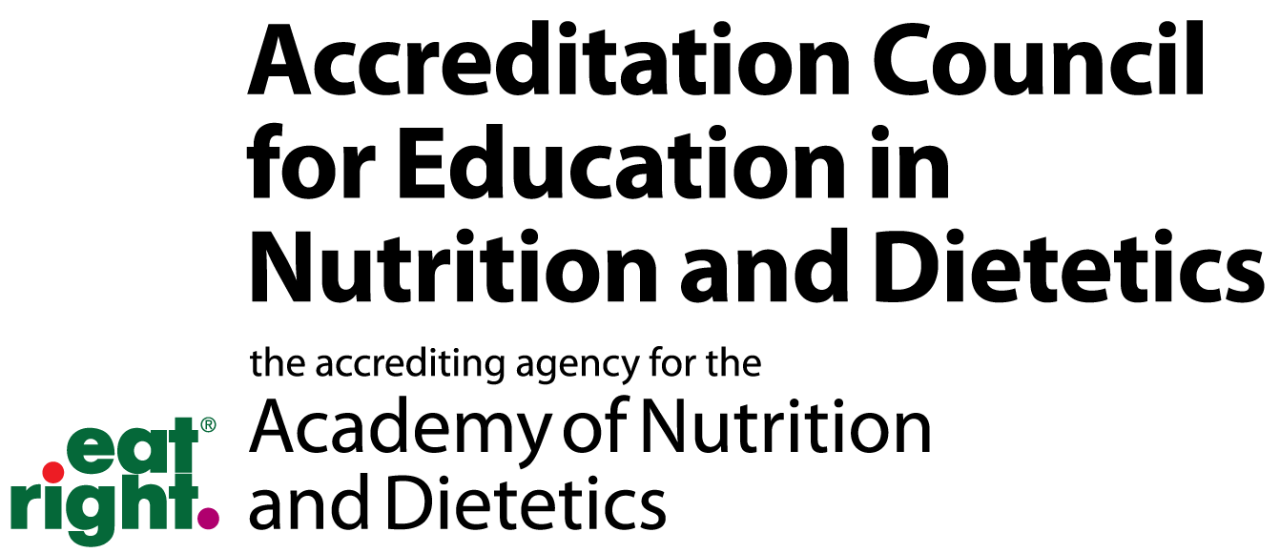 The University of Delaware Dietetic Internship program is currently granted full accreditation by the Accreditation Council for Education in Nutrition and Dietetics of the Academy of Nutrition and Dietetics, 120 South Riverside Plaza, Suite 2190, Chicago, IL 60606, (312) 899-5400. http://www.eatrightpro.org/acend