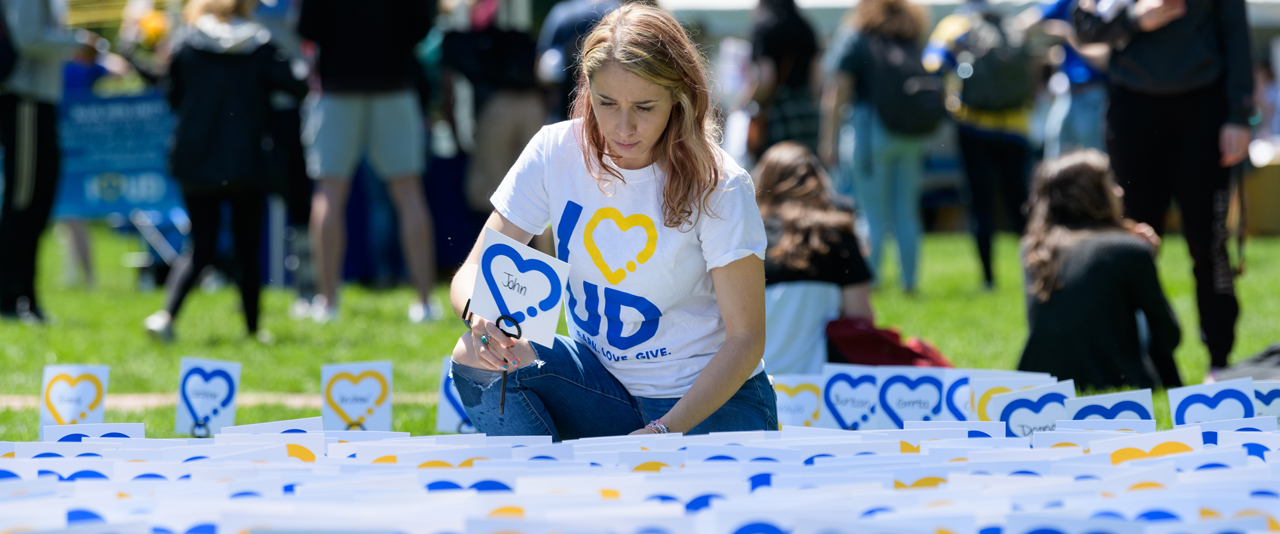 Alumni & Friends
This is a pivotal time in the history of the College of Health Sciences. Our loyal community of alumni, friends, parents, students, faculty, staff and patients are vital to the success and continued growth of the College. By investing in our students, expanding our reach and inventing tomorrow, we establish the College as an institution nationally recognized for exceptional education experiences and integrating instruction, research and public engagement. We invite you to join us. Through philanthropy, through volunteerism, through engagement with the College of Health Sciences, you have the opportunity to help us shape the future of healthcare education, research and innovation!
SEE WHAT OUR ALUMNI ARE UP TO
September 09, 2021 | Written by UDaily Staff

Kathleen S. Matt, dean of the University of Delaware College of Health Sciences (CHS) since 2009, has announced her plans to retire after the 2021-22 academic year. An alumna of UD, Matt also serves as professor of psychological and brain sciences and professor of kinesiology and applied physiology.

May 26, 2021 | Written by Kelly Bothum

Jennifer McCord knows the history of Lori's Hands because she was there when it started. McCord, a University of Delaware alum, lived in the apartment with co-founders Sarah LaFave and Liz Bonomo where the idea for this intergenerational service learning organization first blossomed. Now she's the creator and producer of a five-part podcast about Lori's Hands clients called "Community Voices." The series, which debuted May 14, spotlights not just clients but the way their surroundings and lives color their experiences. Clients talk about their professional life, their personal challenges and reflect on how their community has influenced their lives.

April 30, 2021 | Written by Kelly Bothum

This year, the College of Health Sciences is thrilled to be represented in nine diverse projects for I Heart UD Day.