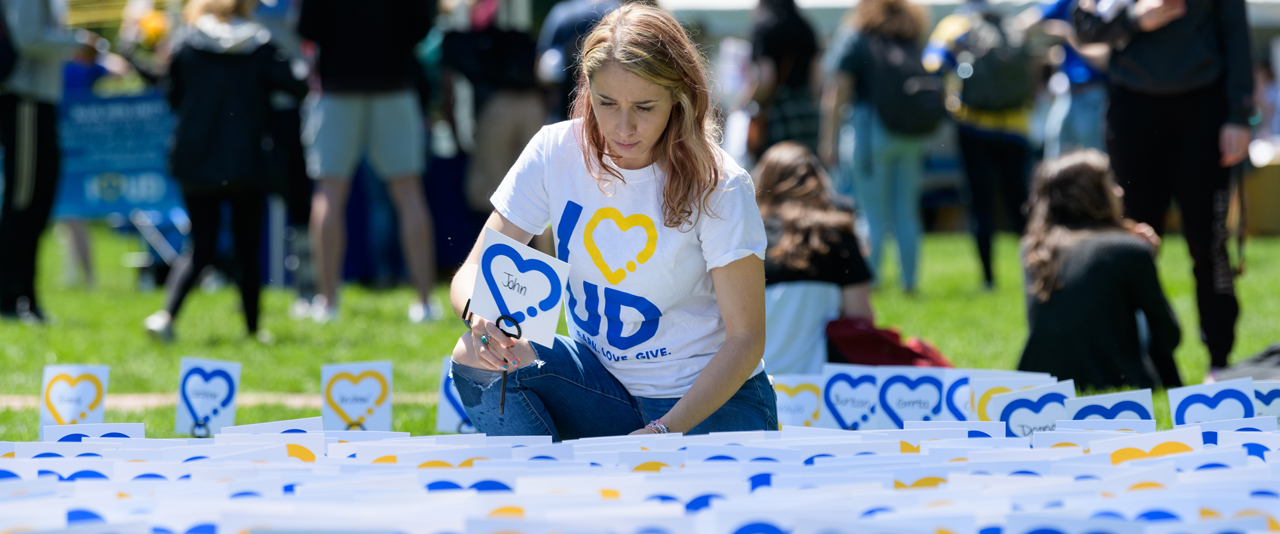 Alumni & Friends
This is a pivotal time in the history of the College of Health Sciences. Our loyal community of alumni, friends, parents, students, faculty, staff and patients are vital to the success and continued growth of the College. By investing in our students, expanding our reach and inventing tomorrow, we establish the College as an institution nationally recognized for exceptional education experiences and integrating instruction, research and public engagement. We invite you to join us. Through philanthropy, through volunteerism, through engagement with the College of Health Sciences, you have the opportunity to help us shape the future of healthcare education, research and innovation!
SEE WHAT OUR ALUMNI ARE UP TO
April 02, 2021 | Opinion by Brett Marie Sansbury and Natalia Rivera-Torres

Brett Marie Sansbury, PhD, is the Leader of Discovery Research and Natalia Rivera-Torres, PhD, is Laboratory Operations Coordinator and a research scientist in the Gene Editing Institute at ChristianaCare's Helen F. Graham Cancer Center & Research Institute. The opinions expressed here are their own.

March 30, 2021 | Written by Kelly Bothum

Recent renovations to three second-floor classrooms in McDowell Hall are allowing for these accessible learning opportunities that also align with the updated nursing curriculum.

March 24, 2021 | Written by Kelly Bothum

We have celebrated Women's History Month so far by recognizing the historical contributions of women in healthcare and those who have supported the College of Health Sciences over the years. Our focus now is on the present, and in particular, two women who help CHS thrive on a daily basis, even in the midst of a global pandemic.