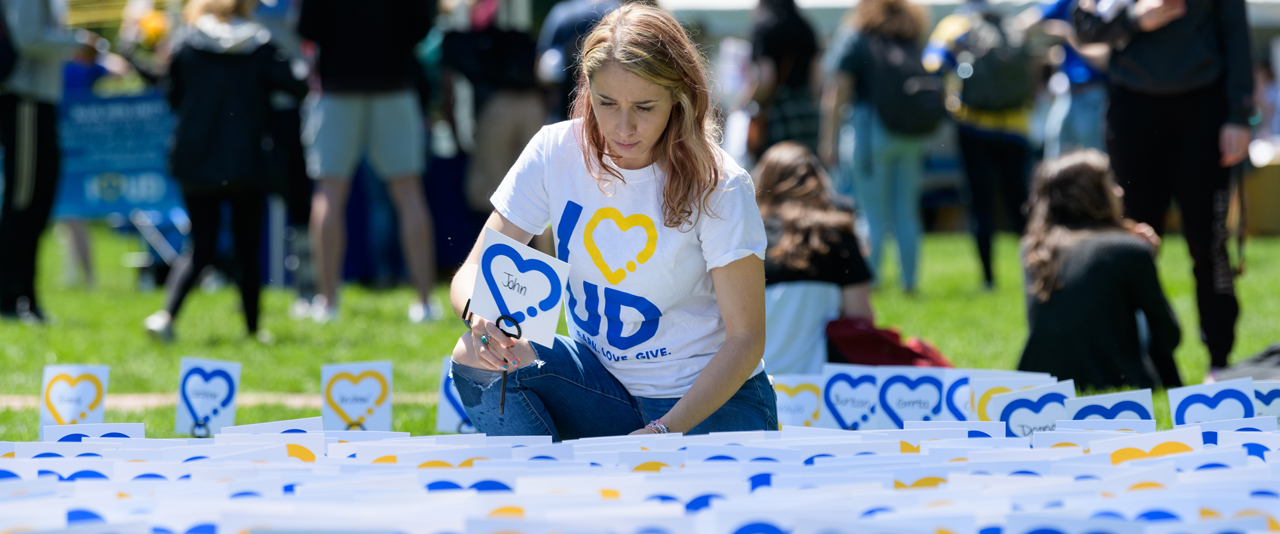 Alumni & Friends
This is a pivotal time in the history of the College of Health Sciences. Our loyal community of alumni, friends, parents, students, faculty, staff and patients are vital to the success and continued growth of the College. By investing in our students, expanding our reach and inventing tomorrow, we establish the College as an institution nationally recognized for exceptional education experiences and integrating instruction, research and public engagement. We invite you to join us. Through philanthropy, through volunteerism, through engagement with the College of Health Sciences, you have the opportunity to help us shape the future of healthcare education, research and innovation!
SEE WHAT OUR ALUMNI ARE UP TO
September 22, 2022 | Written by Amy Cherry

A University of Delaware graduate has overcome a life-changing accident. With determination, physical therapy at UD's clinic, and technology from UD's STAR Campus company, Aidan Bradley is now thriving.

August 18, 2022 | Written by Amy Cherry

Two Medical and Molecular Sciences students receive Angela Santoro '05 Research Award, propelling their first undergraduate research experience.

July 22, 2022 | Written by Amy Cherry

UD's School of Nursing is named a Center of Excellence in Nursing Education by the National League of Nursing.