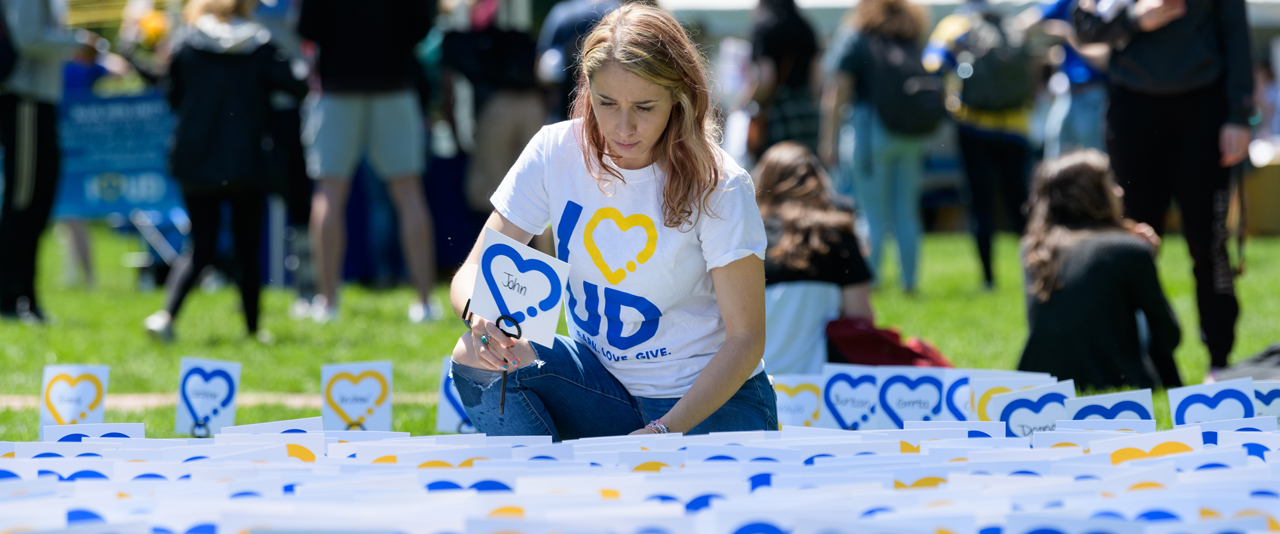 Alumni & Friends
This is a pivotal time in the history of the College of Health Sciences. Our loyal community of alumni, friends, parents, students, faculty, staff and patients are vital to the success and continued growth of the College. By investing in our students, expanding our reach and inventing tomorrow, we establish the College as an institution nationally recognized for exceptional education experiences and integrating instruction, research and public engagement. We invite you to join us. Through philanthropy, through volunteerism, through engagement with the College of Health Sciences, you have the opportunity to help us shape the future of healthcare education, research and innovation!
SEE WHAT OUR ALUMNI ARE UP TO
September 14, 2023 | Written by Amy Cherry

New research from UD's Medical and Molecular Sciences Department revealed 25 HPV types circulating in Nigeria, necessitating new region-specific vaccines

September 13, 2023 | Written by Kelly Bachman

Dean Bill Farquhar discusses his vision for the College of Health Sciences in a Q&A.

September 06, 2023 | Written by Amy Cherry

UD's Athletic Training Education Program and the Community Engagement Initiative co-host a hands-ons workshop for high school athletic trainers ahead of the high school sports season. The workshop was led by UD alumnus Darryl Conway.