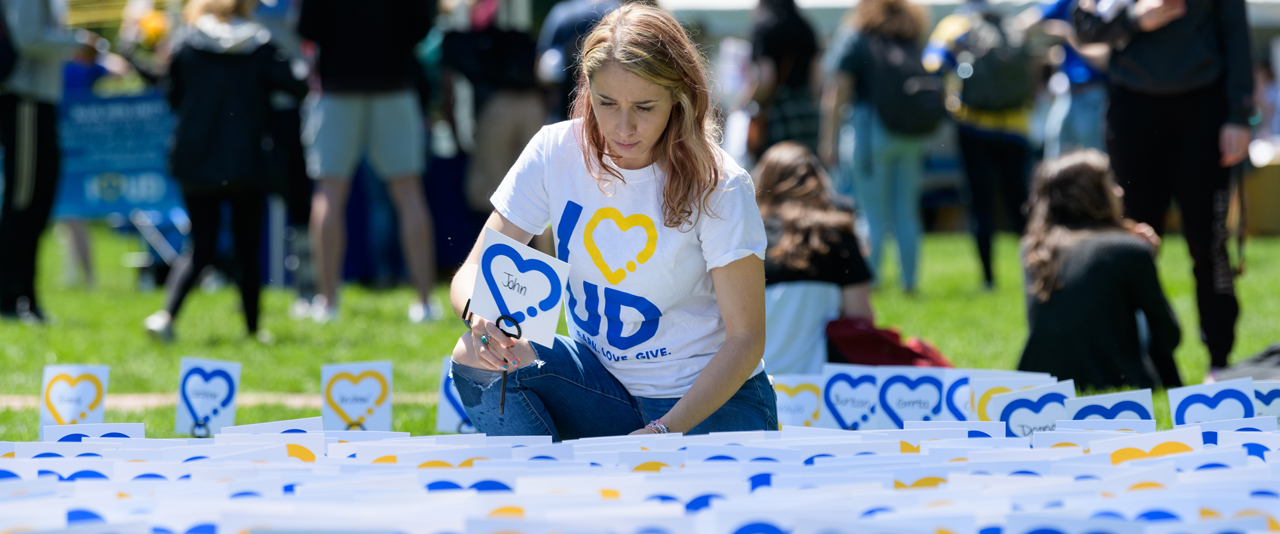 Alumni & Friends
This is a pivotal time in the history of the College of Health Sciences. Our loyal community of alumni, friends, parents, students, faculty, staff and patients are vital to the success and continued growth of the College. By investing in our students, expanding our reach and inventing tomorrow, we establish the College as an institution nationally recognized for exceptional education experiences and integrating instruction, research and public engagement. We invite you to join us. Through philanthropy, through volunteerism, through engagement with the College of Health Sciences, you have the opportunity to help us shape the future of healthcare education, research and innovation!
SEE WHAT OUR ALUMNI ARE UP TO
May 19, 2022 | Written by Amy Cherry

A team of students at the University of Delaware has won $5,000 to take their innovation to the next level. Riley Pettit, a junior cognitive science major on the speech-language pathology track, and her first-year teammates Sam Muza, a nursing major, and Jacquie Sherry, a biology major, won the grand prize in the First Step competition on April 25, which celebrated 10 years of recognizing student innovation.

May 03, 2022 | Written by Colin Heffinger

The University of Delaware's College of Health Sciences hosted its 2022 Evelyn R. Hayes Innovations in Healthcare Symposium. Yendelela Cuffee, Assistant Professor of the Epidemiology Program, presented her keynote titled "Storytelling as an Approach for Promoting Lifestyle and Behavioral Change" followed by a presentation from Healthcare Theatre and a live Q&A.

May 02, 2022 | Written by Amy Cherry

The COVID-19 pandemic stressed healthcare systems, bringing many to a breaking point, and even as we emerge stronger, the workforce remains plagued by nursing and doctor shortages. The future of the healthcare workforce — both what it could and should look like and the technology they'll be using — will be front and center at the upcoming inaugural Stern Future Health Workforce Summit at the University of Delaware's Science, Technology and Advanced Research (STAR) Campus on Tuesday, May 17.