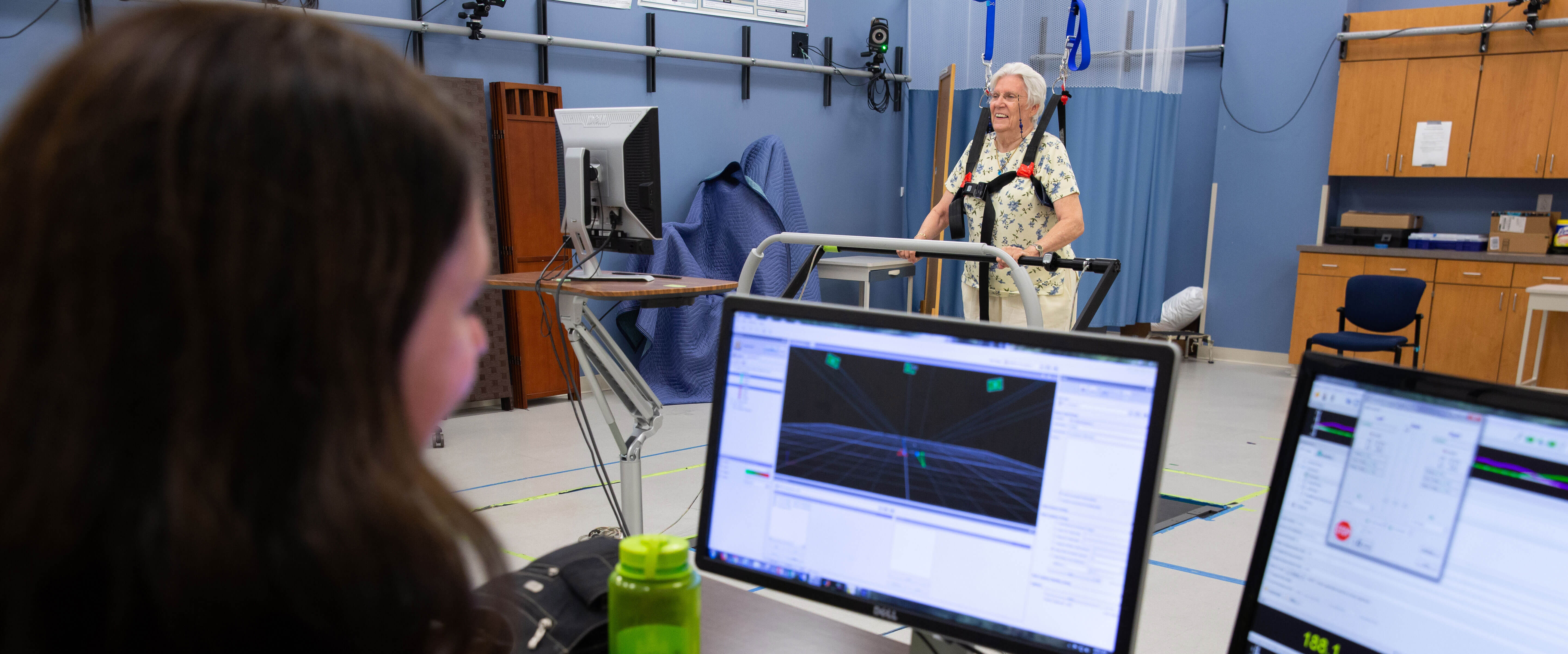 Research That Drives Results
Research in the College of Health Sciences focuses on nearly every aspect of patient care, including prevention, rehabilitation, outcomes and health monitoring. With more than 120 faculty members across six departments as well as other programs, Health Sciences fosters collaboration on research programs that address cardiovascular health, neurological diseases, aging, symptom science and more. Collaboration is not limited to the College of Health Sciences – we work across the University and with external partners on research endeavors that are funded by multiple agencies and organizations, including the National Institutes of Health.
Our research labs also provide an opportunity for students to learn firsthand how research influences care. As we seek ways to develop the next generation of healthcare leaders, we also find more innovative ways to teach students and prepare them for their highly skilled careers. Our goal is to contribute to a healthy Delaware and develop best practices that advance healthcare across the nation and across the globe.
LABS & PROGRAMS
Dedicated to conducting first-rate research that spans across a variety of research topics, our interdisciplinary labs engage faculty and students from across the university. There is unique research going on in each of our departments.
CHS News in Research
June 29, 2021 | Written by Eric Ruth

UD's Jackie Means uses pizzazz and flash to coax minority students into a love for science

May 18, 2021 | Written by College of Health Sciences

Iva Obrusnikova, an associate professor in the Department of Behavioral Health and Nutrition, has been selected as a Fellow with the International Federation of Adapted Physical Activity (IFAPA).

May 11, 2021 | Written by Kelly Bothum

Josh Szymanski and two of his classmates, Maria Romano and Kristen Learch, are interning at ANP Technologies, which has developed two COVID-19 tests.