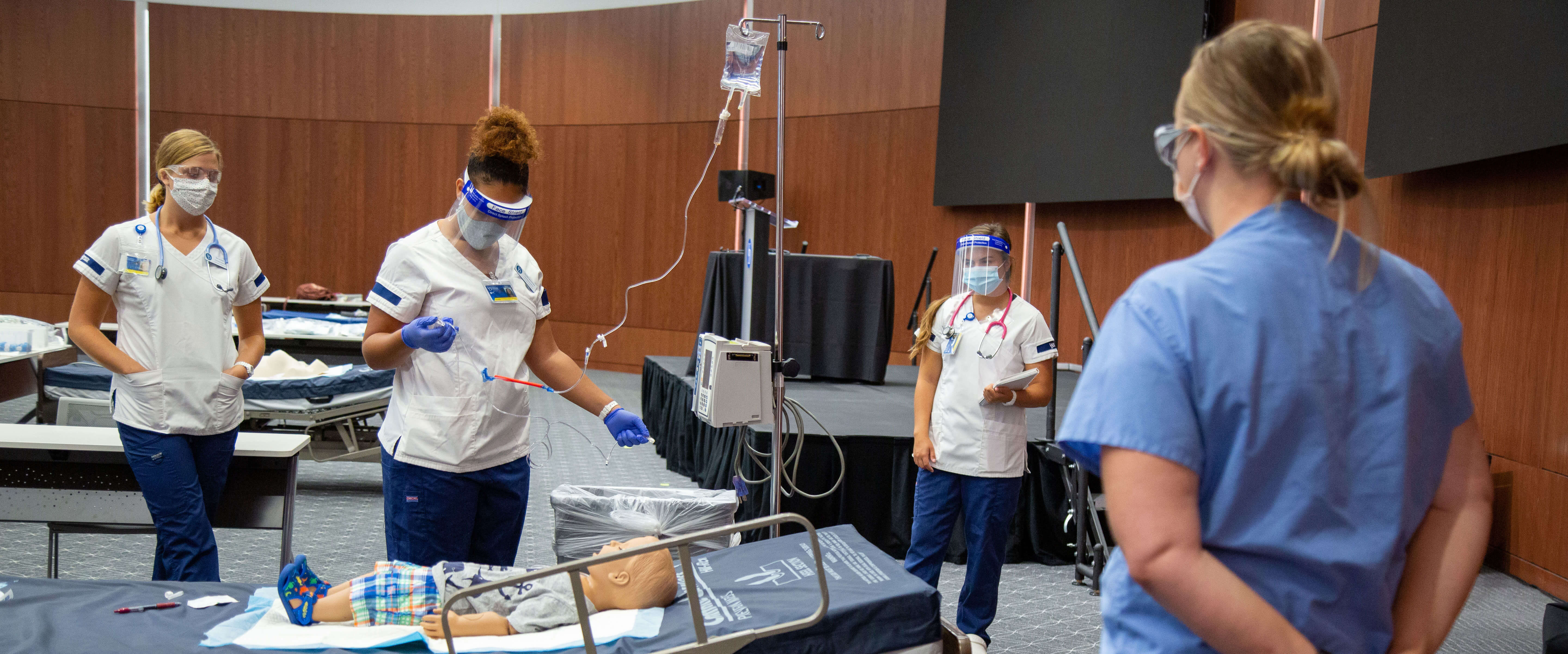 SCHOOL OF NURSING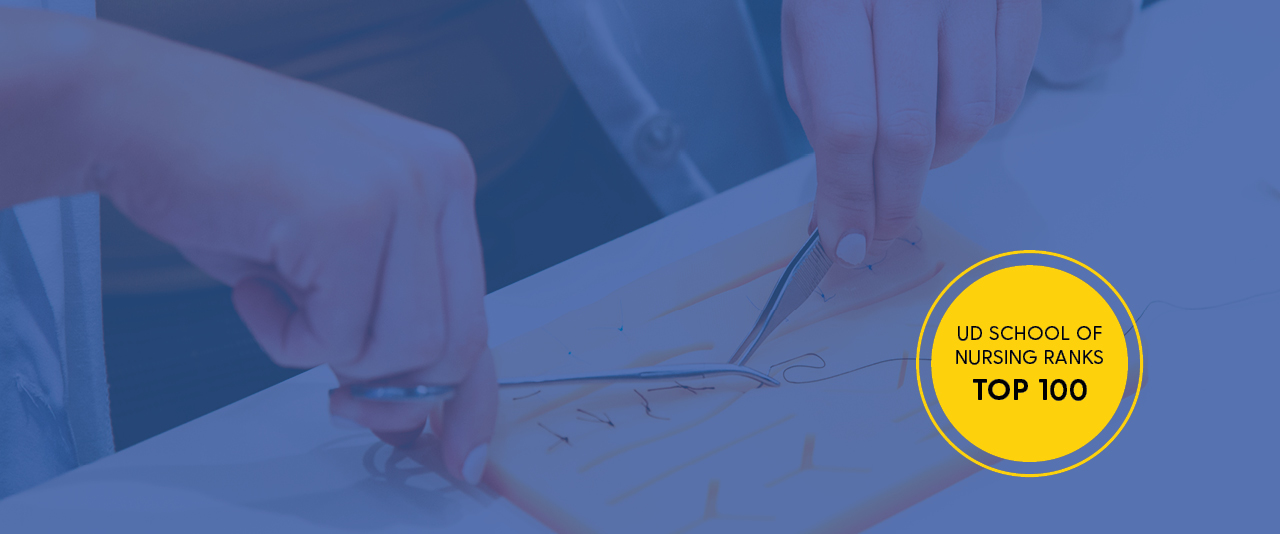 School of Nursing Ranked Top 100 Nationally
2023 U.S. News & World Report Best Graduate Schools
Among Public Universities for the Doctor of Nursing Practice Program.
The School of Nursing offers career-oriented, pre-licensure and graduate nursing education that prepares nurses as population health experts in acute care and settings. In all of our innovative programs, students obtain a breadth of complex healthcare knowledge, clinical reasoning skills, and technological expertise that enable them to deliver high-quality population-oriented healthcare from prevention to end of life. Graduate and doctoral students in practice and research work closely with individual faculty to gain in-depth clinical specialty knowledge or research expertise in several specialty areas including aging, mental health, community engagement and health disparities, and symptom and data science.
Master Of Science In Nursing (MSN)
Master In Nursing Health System Leadership (MSN HSL)
Doctor Of Nursing Practice (DNP)
PhD In Nursing Science
Post-Master's Nurse Practitioner
Why choose University of Delaware's School Nursing?: youtube.com/watch?v=Y8oIuyrkPiA
OUR RESEARCH
Interdisciplinary research in the School of Nursing focuses on aging, symptom science and healthcare innovations including technology and big data analysis. External funding from NIH and other R01-level funded grants put our faculty on the forefront of the science behind healthcare's toughest challenges.
SIMULATION
The UD Center for Simulation Innovation, Interdisciplinary Education, and Entrepreneurship is a cornerstone of the School of Nursing experience. Innovative programs and state-of-the-art facilities enrich the learning environment for our students, giving them a deeper understanding of patient care.
CLINICAL CARE
UD Health's Nurse Managed Primary Care Center provides a wide range of healthcare services for adults, and gives students the opportunity to put classroom theory into practice.
SON NEWS
April 14, 2022 | Written by Amy Cherry

Five University of Delaware students in the Accelerated Bachelor of Science Nursing program, who are all Delaware natives, were named Highmark Diversity Scholars and provided partial tuition scholarships and mentoring opportunities as part of ongoing efforts to diversify the healthcare workforce.

March 21, 2022 | Written by Colin Heffinger

The College of Health Sciences hosted its 2022 CHS Research Day on Wednesday, March 9 at the Audion of the STAR Campus. Well over a hundred posters were lined along the halls spanning throughout the STAR Campus across two separate poster sessions.

March 11, 2022 | Written by Colin Heffinger

The Partnership for Healthy Communities received a contract award from the State of Delaware, Department of Health and Social Services, and the Division of Substance Abuse and Mental Health to support overall project management of the Community Well-Being Initiative Demonstration Pilot.