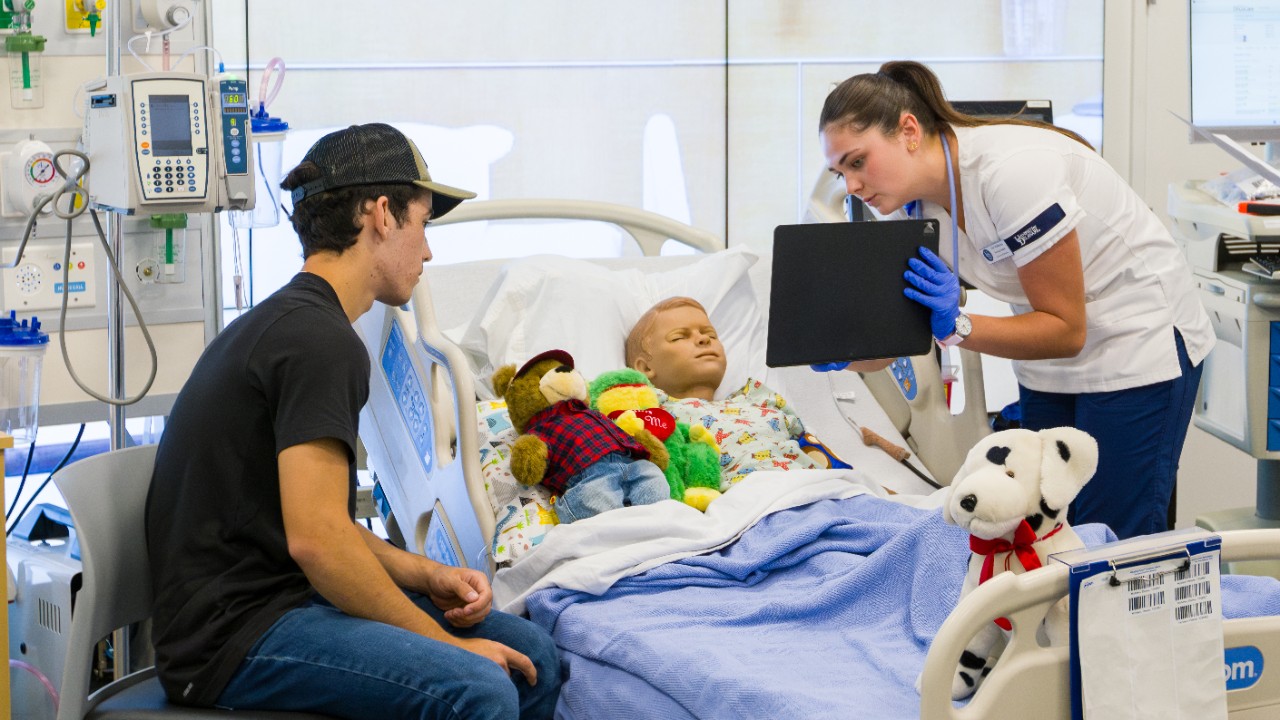 PROMOTE WELLNESS. PREVENT ILLNESS. PROVIDE CARE.
The University of Delaware School of Nursing offers several opportunities for students to become registered nurses through rigorous and flexible pathways that lead to a Bachelor's and Master's Degree in Nursing. All of our programs are rigorous and competitive. The UDSON also offers a pathway to for Registered Nurses to attain a bachelor's in nursing through an on-line flexible RN-BSN program.
Frequently Asked Questions
ESTIMATED ADDITIONAL COSTS

Clinical Fee's
$750
Meridy's Uniform
$90
Lab Fees – total over length of program
$300 – $400
NCLEX Testing Package
$350
Parking (optional)
$500
Background Check and Drug Screening
$90
Name Tag
$18
White Shoes
$50
Stethoscope
$85
Blood Pressure Cuff
$10
Scissors
$5
Pen Light
$5
Goggles
$9
TOTAL COST:
$2362
Q: I am a matriculated freshman at UD and interested in changing my major to nursing, where do I start ?
A: Completion of CHEM 101, KAAP 220 & KAAP 230 or KAAP 221 & KAAP 231 or KAAP 309, and PSYC 100 with grades of B or better and a minimum UD GPA of 3.0. Admission is very competitive and meeting the minimum requirements does not guarantee acceptance. The department will accept 5 students each January to begin in the spring semester. Please note: students who are accepted as change of majors into Nursing must be ready to complete a full 3.5 years of classes beginning in Spring regardless of current class year.
Q: Are students admitted directly to the school of nursing?
A: The UD School of Nursing directly admits to the nursing program and nursing courses are taken in the freshmen year. In the first year, an introductory nursing course is offered in the fall semester and a basic population health and service learning course in the spring semester. Students are guaranteed a place in the nursing program and, provided students are in good standing, students progress throughout the program without reapplication. Students are also guaranteed placement in classes and in clinical rotations as they progress.
Q: How many students in a classroom?
A: Classes range from small group (18 students per instructor) to 150 for larger lecture settings. The average class has about 70 students.
Q: Do Nursing students meet other UD students on campus?
A: In the freshmen and sophomore years students are mixed with other students in the sciences and foundational courses. In the later years, nursing students meet other students in the free electives and breadth requirement courses. Students are also involved in fraternities/sororities, campus activities, in sports, and in their dormitory and apartment arrangements.
Q: How about transportation to clinical?
A: Students carpool, use mass transportation, or drive themselves to all clinical, field, and preceptor experiences. Some field and other experiences are within walking distance from campus. We encourage students to work together to save money and the environment. In addition, agencies prefer carpooling to decrease the stress on parking facilities.
Q: Do I need a laptop computer?
A: Yes – specifications
Q: Is academic help available?
A: The student and faculty benefit from our Undergraduate Teaching Assistant Program. Also, the Beta Xi Chapter of Sigma Theta Tau, the nursing honors society, has a tutoring program. As part of its commitment to the students of the University of Delaware, the Office of Academic Enrichment has created a series of online study skills workshops to support you as you pursue your degree.
Q: Do I have to live in the Living and Learning Community as a Freshman?
A: Yes, all residential freshman who are not in the honors program are required to live in the nursing Living and Learning community.  You will live with students from other majors as well, but the Living and Learning community offers you opportunities for engaging with other nursing students
Q: Can AP credits be applied to my UD Nursing Degree?
A: Yes, they typically cover the free elective category. Other credits may apply for required courses, please visit our admissions page for rules.
Stat AP is equivalent to Stat 200
Psychology AP with 4 or 5 is equivalent to Psych 100
All other AP courses cover Free Electives and/or Breadth Requirements
Q: What are breadth requirements?
A: A college education requires some breadth of knowledge across diverse fields and perspectives. With this in mind, all students are required to complete a minimum of 12 credits from the list of University breadth courses. This includes 3 credits from each of the following categories: Creative Arts and Humanities, History and Cultural Change, Social and Behavioral Sciences & Mathematics, Natural Sciences and Technology. Students must earn a minimum grade of C- in each course to meet this requirement.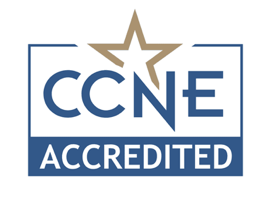 The baccalaureate degree program in nursing, master's degree program in nursing, Doctor of Nursing Practice program and post graduate APRN certificate program at the University of Delaware are accredited by the Commission on Collegiate Nursing Education (http://www.ccneaccreditation.org).