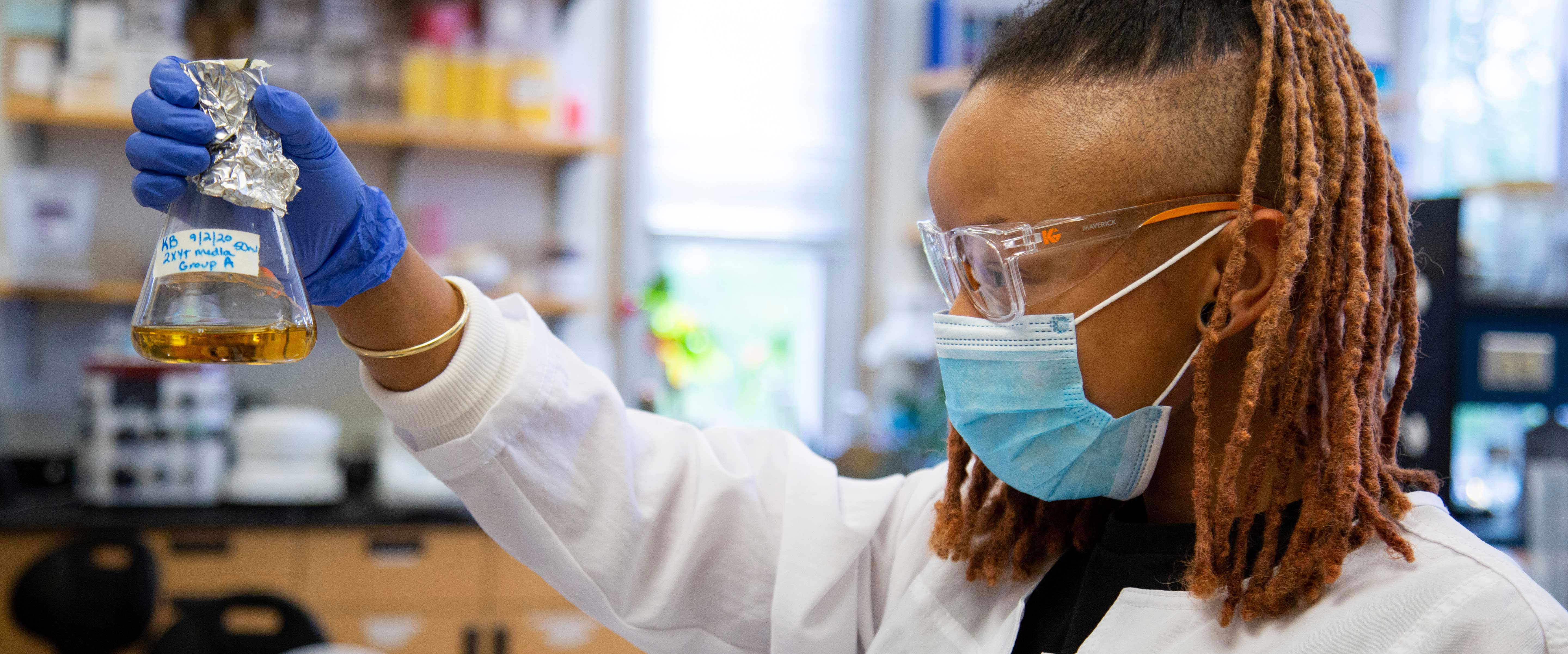 Today's Research, Tomorrow's Healthcare Leaders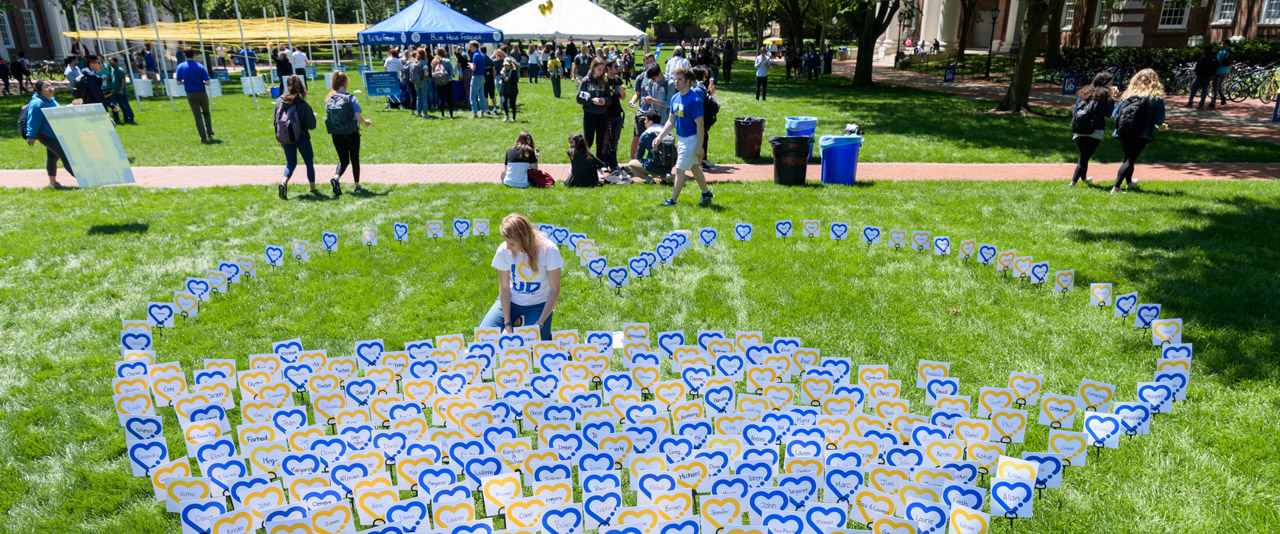 MAKE YOUR IMPACT
From Research to Results
Illuminating the Future of Healthcare
See yourself as part of the future of healthcare here at the University of Delaware. From classroom experiences, clinical opportunities, study abroad and more, you'll learn interdisciplinary approaches that will help you develop the knowledge and skills to be part of the next generation of healthcare leaders in your field.
Recent News in CHS
March 02, 2021 | Written by Kelly Bothum

A special garden near the Tower at STAR celebrates the impact of Jane Maroney, Muriel Gilman and Kitty Esterly, whose hard work, advocacy and support have left a tangible imprint on the College of Health Sciences.

March 02, 2021 | Written by Kelly Bothum

College of Health Sciences faculty share perspectives on the coronavirus and its impact in the near future

February 23, 2021 | Written by Ashley Barnas

Alumni from the College of Health Sciences' Department of Medical and Molecular Sciences are thriving in their chosen career paths, medical and PA schools.
READING AS RESEARCH
Developmental language disorder (DLD) is a lifelong language condition that affects about 7% of the population. It is usually diagnosed in childhood, identified by challenges with using complete correct sentence structure, learning new words and using language in social situations.
Amanda Owen Van Horne, a University of Delaware professor in the Department of Communication Sciences and Disorders, has been awarded a five-year, $2 million grant from the National Institutes of Health to examine more cost-effective ways to help children with language disorders.
UD HEALTH CLINICS
UD Health's comprehensive health clinics use research and education to take healthcare in a new direction. Major health and prevention services include: primary care, physical therapy, speech therapy, mental health services, care coordination, nutrition counseling, exercise counseling, and health coaching — all on one STAR Campus.
Explore the STAR Campus
The Science Technology and Research (STAR) Campus serves as the innovation hub for the College of Health Sciences. With research, personal clinical care and state-of-the art technologies, the sites at STAR are the first step towards building a healthier Delaware