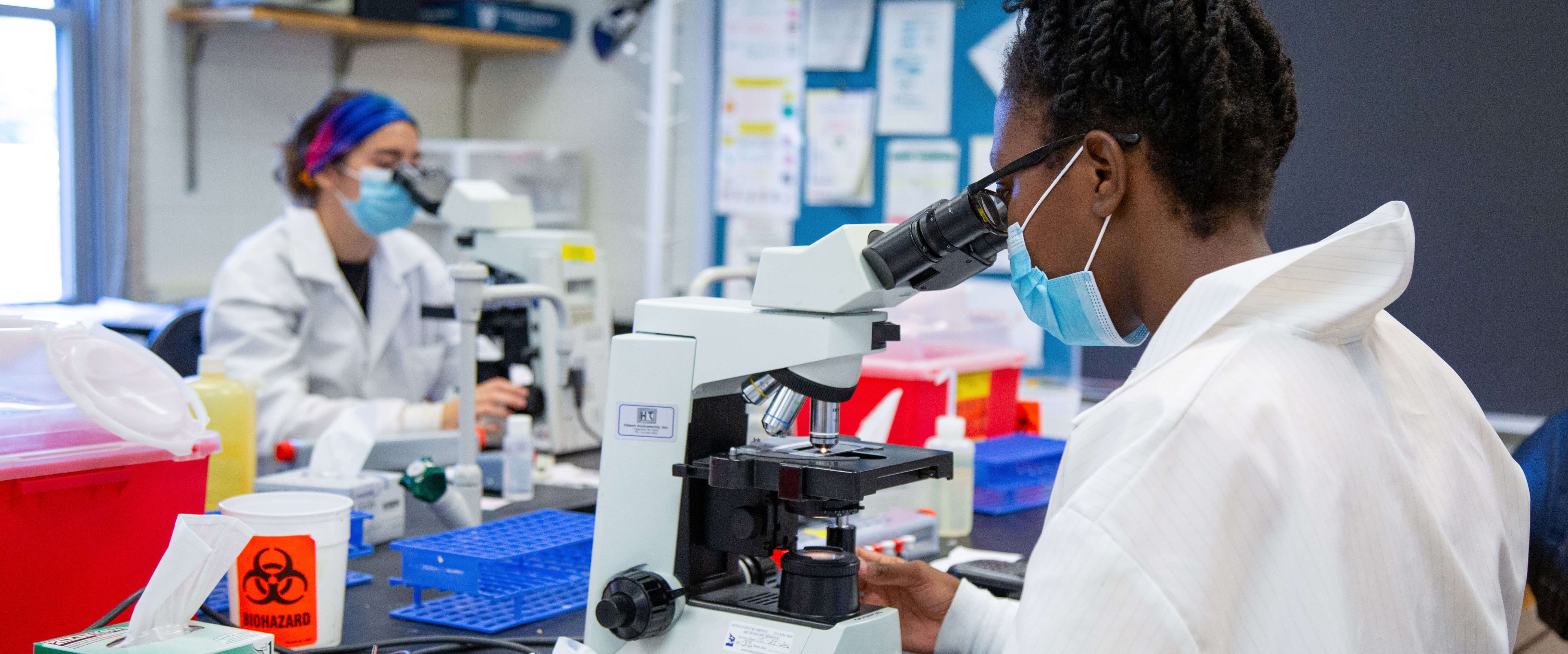 MEDICAL & MOLECULAR SCIENCES
Medical & Molecular Sciences
302-831-2849
Medical & Molecular Sciences is committed to providing skilled, critically-thinking practitioners equipped to be future leaders in health sciences. In this pursuit, the Department is committed to active engagement of undergraduate and graduate students in experiential learning, to forming collaborative partnerships with educational, clinical, industrial and research experts locally and globally, to discovering innovative breakthroughs in research that contribute to the health and basic sciences body of knowledge, and to functioning as an expert resource regarding all issues related to Medical & Molecular Sciences.
Med Lab Scientists: Unsung heroes in diagnosing COVID-19: youtube.com/watch?v=4mQkK2Dy2kI
Latest News
April 01, 2021 | Written by Kelly Bothum

Doctoral student works with UD researcher to learn more about global variants of human papillomavirus

March 11, 2021 | Written by Kelly Bothum

UD College of Health Sciences experts discuss the long-term impact of the pandemic

February 23, 2021 | Written by Ashley Barnas

Alumni from the College of Health Sciences' Department of Medical and Molecular Sciences are thriving in their chosen career paths, medical and PA schools.