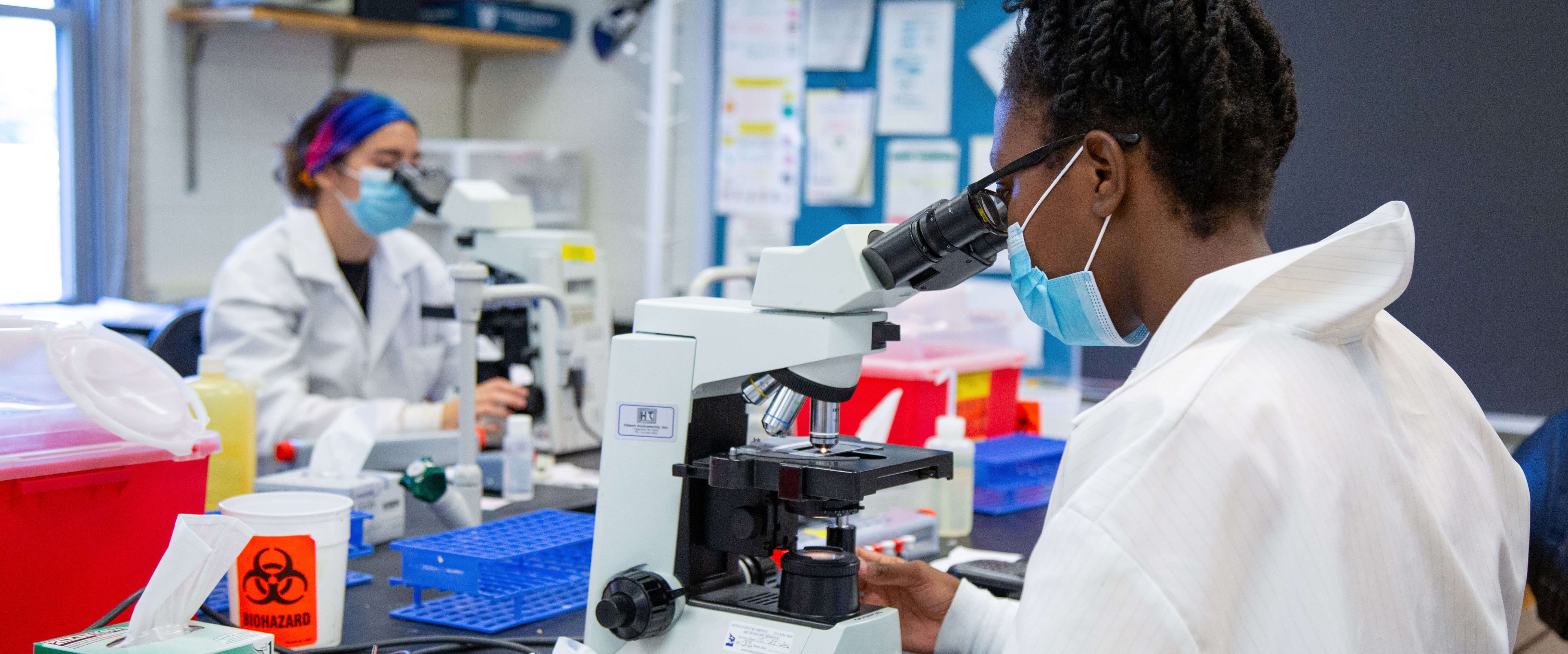 MEDICAL & MOLECULAR SCIENCES
Medical & Molecular Sciences is committed to providing skilled, critically-thinking practitioners equipped to be future leaders in health sciences. In this pursuit, the Department is committed to active engagement of undergraduate and graduate students in experiential learning, to forming collaborative partnerships with educational, clinical, industry and research experts locally and globally, to discovering innovative breakthroughs in research that contribute to the health and basic sciences body of knowledge, and to functioning as an expert resource regarding all issues related to Medical & Molecular Sciences.
Med Lab Scientists: Unsung heroes in diagnosing COVID-19: youtube.com/watch?v=4mQkK2Dy2kI
Latest News
December 04, 2023 | Written by Colin Heffinger

This fall's Foltyn Seminar, led by guest speaker Rajita Sinha, explored the extensive effects of stress on the body and a discussion on healthy coping mechanisms.

December 01, 2023 | Written by CHS Staff

College of Health Science community reports appointments, exhibitions, publications, and honors for November.

November 27, 2023 | Written by Colin Heffinger

The College of Health Sciences kicked off a new event series to connect students with different industry and healthcare leaders across each event.