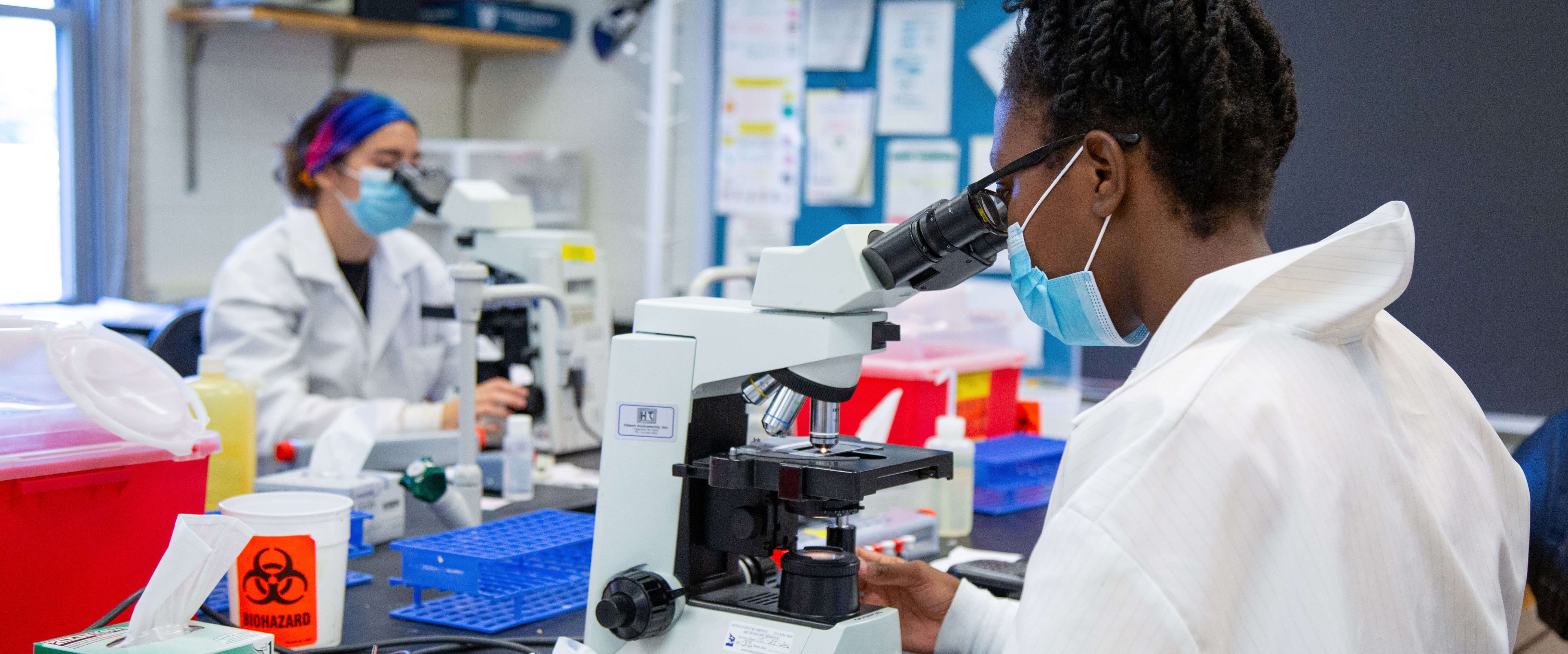 MEDICAL & MOLECULAR SCIENCES
Medical & Molecular Sciences
302-831-2849
Medical & Molecular Sciences is committed to providing skilled, critically-thinking practitioners equipped to be future leaders in health sciences. In this pursuit, the Department is committed to active engagement of undergraduate and graduate students in experiential learning, to forming collaborative partnerships with educational, clinical, industry and research experts locally and globally, to discovering innovative breakthroughs in research that contribute to the health and basic sciences body of knowledge, and to functioning as an expert resource regarding all issues related to Medical & Molecular Sciences.
Med Lab Scientists: Unsung heroes in diagnosing COVID-19: youtube.com/watch?v=4mQkK2Dy2kI
Latest News
May 23, 2023 | Written by Amy Cherry

Shawn Horrocks, a medical diagnostics major with a pre-physician assistant concentration, and his service dog Vinny are inseparable. Vinny accompanied Horrocks to every class on campus and will receive an honorary doggree at the CHS Convocation on May 26.

May 22, 2023 | Written by Amy Cherry

We're honoring the Class of 2023 by shining the spotlight on some of the best and brightest graduates from the Department of Medical and Molecular Sciences in the College of Health Sciences.

May 16, 2023 | Written by Amy Cherry

Study abroad experiences in Italy, Spain showcase health on a global scale.