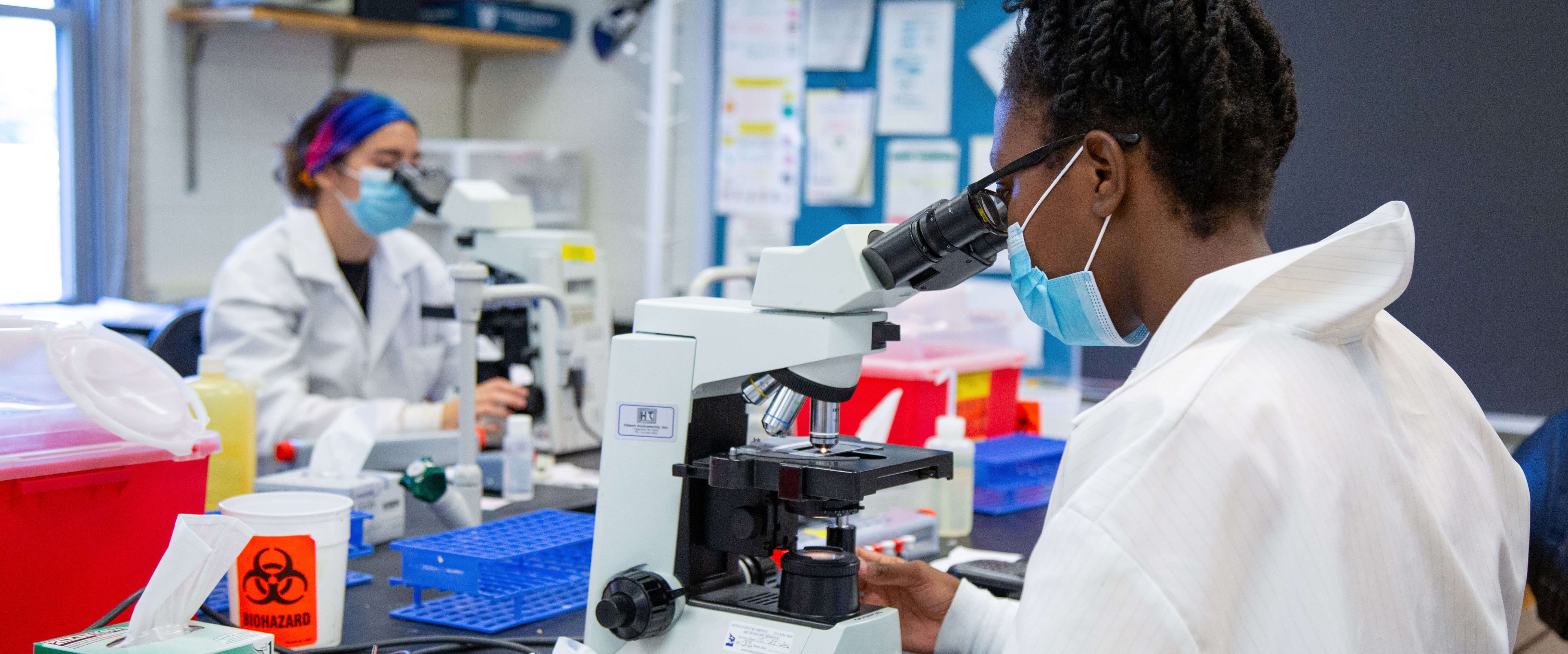 MEDICAL & MOLECULAR SCIENCES
Medical & Molecular Sciences
302-831-2849
Medical & Molecular Sciences is committed to providing skilled, critically-thinking practitioners equipped to be future leaders in health sciences. In this pursuit, the Department is committed to active engagement of undergraduate and graduate students in experiential learning, to forming collaborative partnerships with educational, clinical, industrial and research experts locally and globally, to discovering innovative breakthroughs in research that contribute to the health and basic sciences body of knowledge, and to functioning as an expert resource regarding all issues related to Medical & Molecular Sciences.
Med Lab Scientists: Unsung heroes in diagnosing COVID-19: youtube.com/watch?v=4mQkK2Dy2kI
Latest News
September 09, 2021 | Written by UDaily Staff

Kathleen S. Matt, dean of the University of Delaware College of Health Sciences (CHS) since 2009, has announced her plans to retire after the 2021-22 academic year. An alumna of UD, Matt also serves as professor of psychological and brain sciences and professor of kinesiology and applied physiology.

August 18, 2021 | Written by Ashley Barnas

Bhat awarded NIH grant for research on children with Autism Spectrum Disorder

June 29, 2021 | Written by Ashley Barnas

Elanna Arhos, Ph.D. candidate in Biomechanics and Movement Sciences, has been awarded the National Institutes of Health (NIH) F31 Ruth L. Kirschstein Predoctoral Individual National Research Service Award.