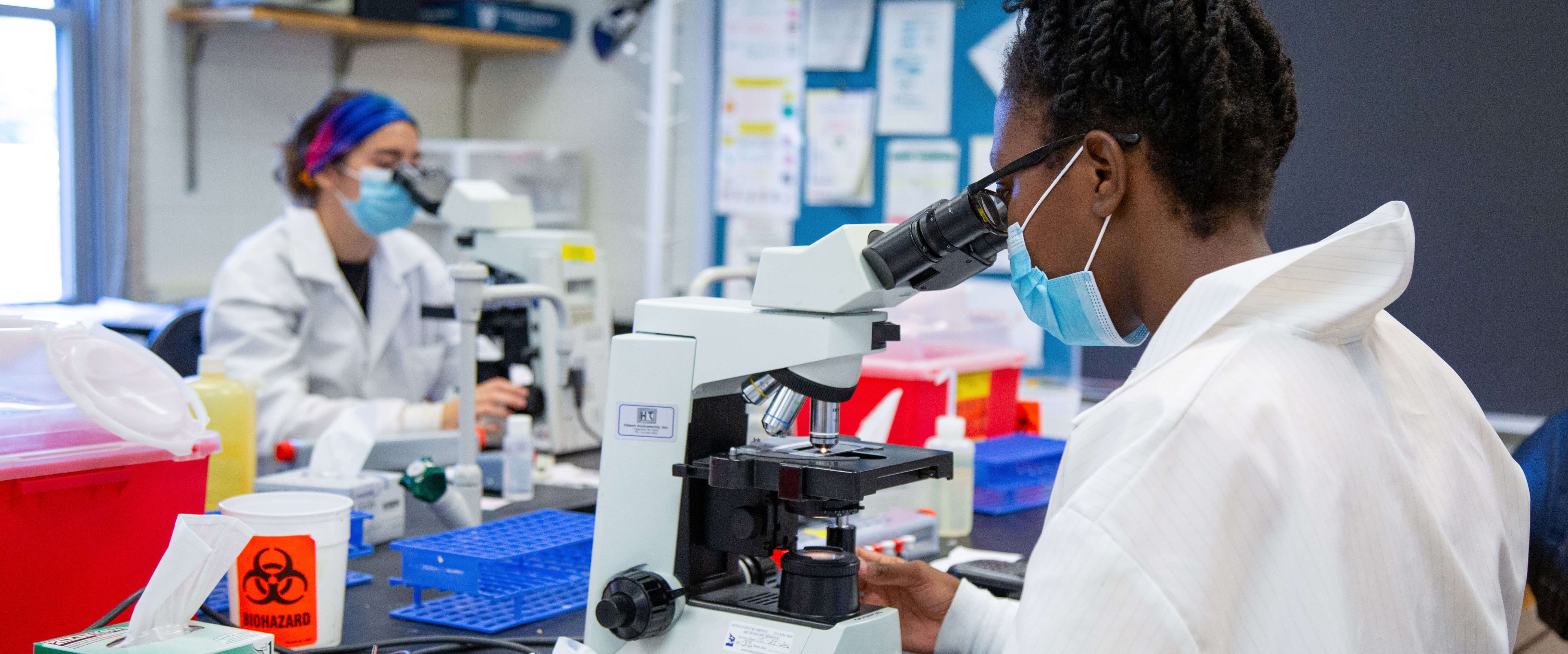 MEDICAL & MOLECULAR SCIENCES
Medical & Molecular Sciences
302-831-2849
Medical & Molecular Sciences is committed to providing skilled, critically-thinking practitioners equipped to be future leaders in health sciences. In this pursuit, the Department is committed to active engagement of undergraduate and graduate students in experiential learning, to forming collaborative partnerships with educational, clinical, industrial and research experts locally and globally, to discovering innovative breakthroughs in research that contribute to the health and basic sciences body of knowledge, and to functioning as an expert resource regarding all issues related to Medical & Molecular Sciences.
Med Lab Scientists: Unsung heroes in diagnosing COVID-19: youtube.com/watch?v=4mQkK2Dy2kI
Latest News
January 14, 2022 | Written by Amy Cherry

As hospitals up and down Delaware are struggling to meet patient demand during the latest COVID-19 surge, the Delaware Healthcare Association is seeking volunteers.

December 22, 2021 | Written by Colin Heffinger

Consequences of the COVID-19 pandemic have been particularly hard for the mental and emotional health of late adolescents and young adults, who were pushed to face various challenges including quickly adopting a virtual learning structure and social distancing throughout the nation. An assistant professor at the University of Delaware has collected data before and during the pandemic to analyze its impacts on reducing sleep quality and ultimately worsening executive dysfunction in young adults.

December 14, 2021 | Written by Amy Cherry

Women soccer players face a greater risk of serious injury when heading the ball than men, according to researchers.