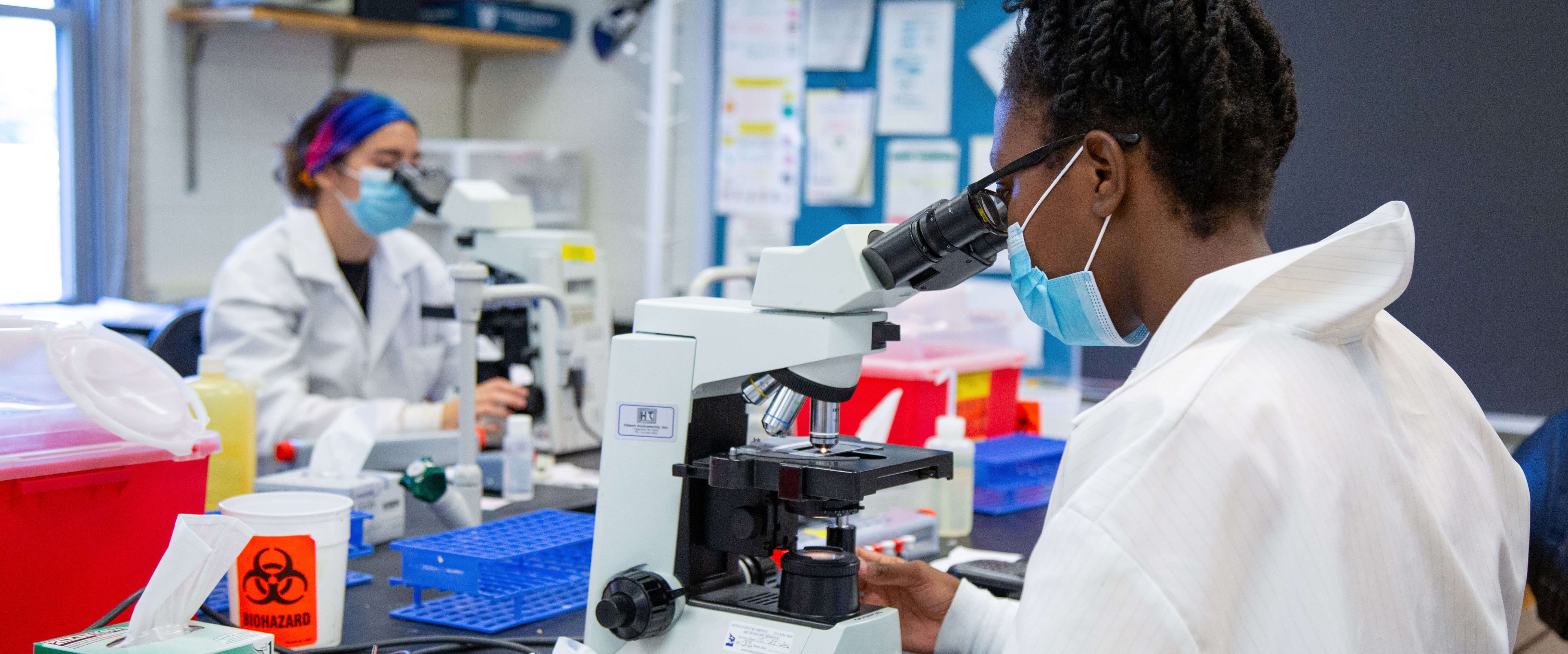 MEDICAL & MOLECULAR SCIENCES
Medical & Molecular Sciences
302-831-2849
Medical & Molecular Sciences is committed to providing skilled, critically-thinking practitioners equipped to be future leaders in health sciences. In this pursuit, the Department is committed to active engagement of undergraduate and graduate students in experiential learning, to forming collaborative partnerships with educational, clinical, industry and research experts locally and globally, to discovering innovative breakthroughs in research that contribute to the health and basic sciences body of knowledge, and to functioning as an expert resource regarding all issues related to Medical & Molecular Sciences.
Med Lab Scientists: Unsung heroes in diagnosing COVID-19: youtube.com/watch?v=4mQkK2Dy2kI
Latest News
December 22, 2022 | Written by Amy Cherry

An Army veteran donated his kidney to a man he met in his car while driving for Uber.

December 07, 2022 | Written by Amy Cherry

The Veteran Patient Experience Academy is an interdisciplinary collaboration that seeks to transform healthcare for veterans by viewing situations through a more human lens and connecting with the emotional side of patient care, improving the overall patient experience.

November 07, 2022 | Written by Colin Heffinger

Hayes Symposium sparks discussion to strengthen suicide prevention strategies.