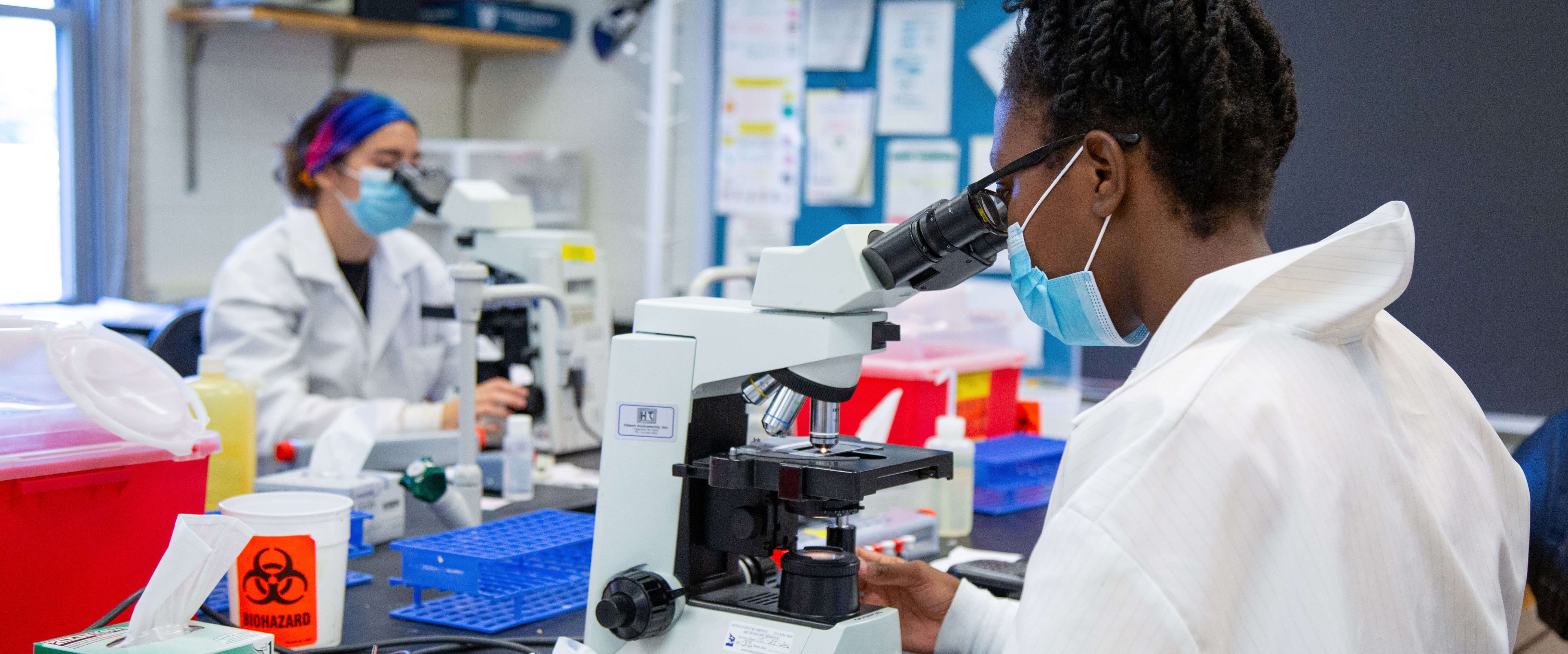 MEDICAL & MOLECULAR SCIENCES
Medical & Molecular Sciences
302-831-2849
Medical & Molecular Sciences is committed to providing skilled, critically-thinking practitioners equipped to be future leaders in health sciences. In this pursuit, the Department is committed to active engagement of undergraduate and graduate students in experiential learning, to forming collaborative partnerships with educational, clinical, industrial and research experts locally and globally, to discovering innovative breakthroughs in research that contribute to the health and basic sciences body of knowledge, and to functioning as an expert resource regarding all issues related to Medical & Molecular Sciences.
Med Lab Scientists: Unsung heroes in diagnosing COVID-19: youtube.com/watch?v=4mQkK2Dy2kI
Latest News
April 27, 2022 | Written by Amy Cherry

When you go to the doctor's office or a lab for bloodwork, you meet a nurse or phlebotomist, who draws your blood. But the person you'll probably never meet, the medical laboratory scientist, will be the first to know whether you have high cholesterol, diabetes, COVID-19, or a variety of other conditions.

April 08, 2022 | Written by Colin Heffinger

Vijay Parashar, assistant professor in the Department of Medical and Molecular Sciences, has used biochemistry, structural biology and molecular genetics to investigate the mechanisms bacterial proteins use for the development of diseases.

March 21, 2022 | Written by Colin Heffinger

The College of Health Sciences hosted its 2022 CHS Research Day on Wednesday, March 9 at the Audion of the STAR Campus. Well over a hundred posters were lined along the halls spanning throughout the STAR Campus across two separate poster sessions.