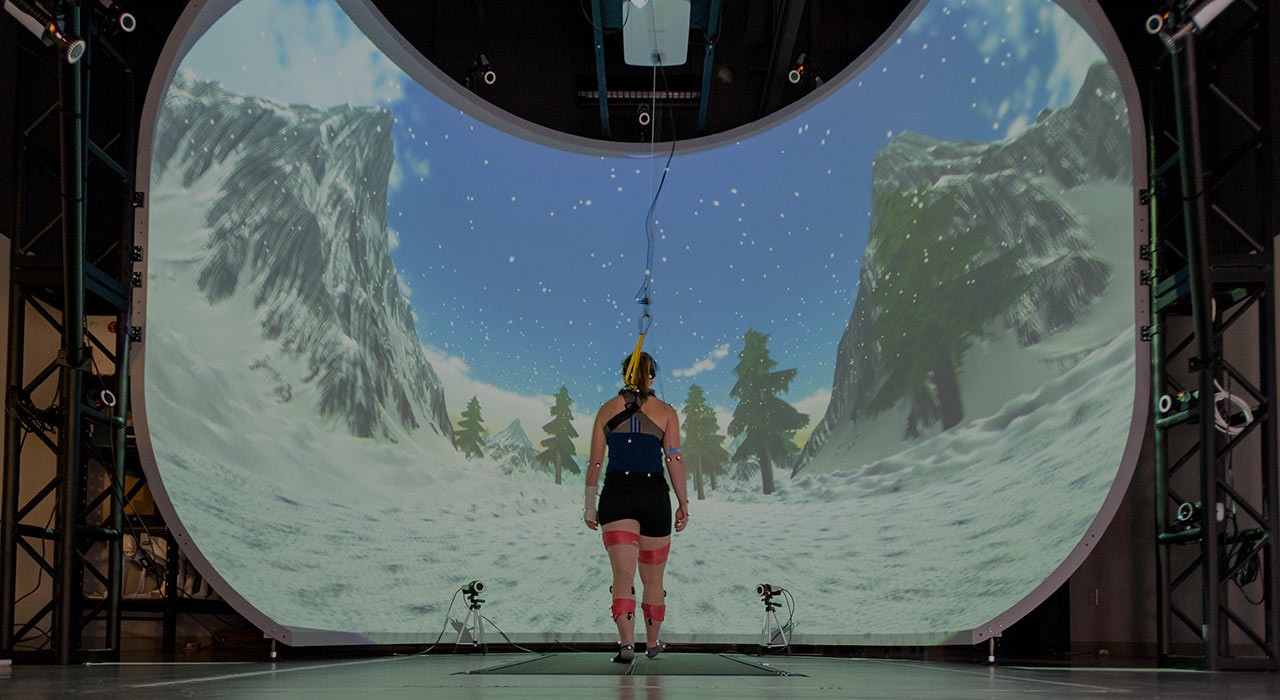 Program Overview
The Master of Science in Exercise Science provides a concentrated program of academic study for students interested in a deeper understanding of theory and applications related to the functioning of the human body during physical activity. The program is supported with well-equipped research facilities, including 3D video capabilities, electromyography and force platforms, as well as equipment for measurement of cardiovascular and cardiopulmonary function, bone mineral density, body composition, functional muscular capacity, blood lactate and more unit discharge. Graduate students in this program are expected to participate in ongoing, faculty-directed research programs. Students are supported by departmental teaching assistantships and research assistantships from grant funding, which allows them to present annually at national and international meetings and publish in high-impact journals.
The College of Health Sciences (CHS) and the Exercise Science MS Program embraces diversity, inclusion, connectedness, and professionalism as core institutional values. We believe that a diverse student, faculty, and staff body are critical to our teaching and scholarship and are a much needed reflection of the diverse patients and caregivers for whom we provide care. Beyond the University's code of conduct for students and employees, which we fully support, we have additional standards and expectations for members of CHS and the Exercise Science MS Program due to our important roles and influence in health and healthcare.
Application Information
Students interested in the Exercise Science MS program are encouraged to apply before January 15th for priority consideration. Prior to beginning the application process, students must identify a faculty advisor and complete the appropriate supplemental documentation.
Those applicants who meet the below stated minimum academic requirements are not guaranteed admission, nor are those applicants who fail to meet those minimum requirements necessarily precluded from admission if they offer other appropriate strengths. Admission requirements:
Bachelors, Masters, or equivalent science or health related degree from an accredited college/university
Recommended GRE score of 300 on combined quantitative and verbal scores
Undergraduate GPA of 3.0 or higher
Personal Essay
Current Resume/CV
Three Letters of Recommendations
Go HERE to start your application or email Kathryn Martino, Academic Program Coordinator, with questions.