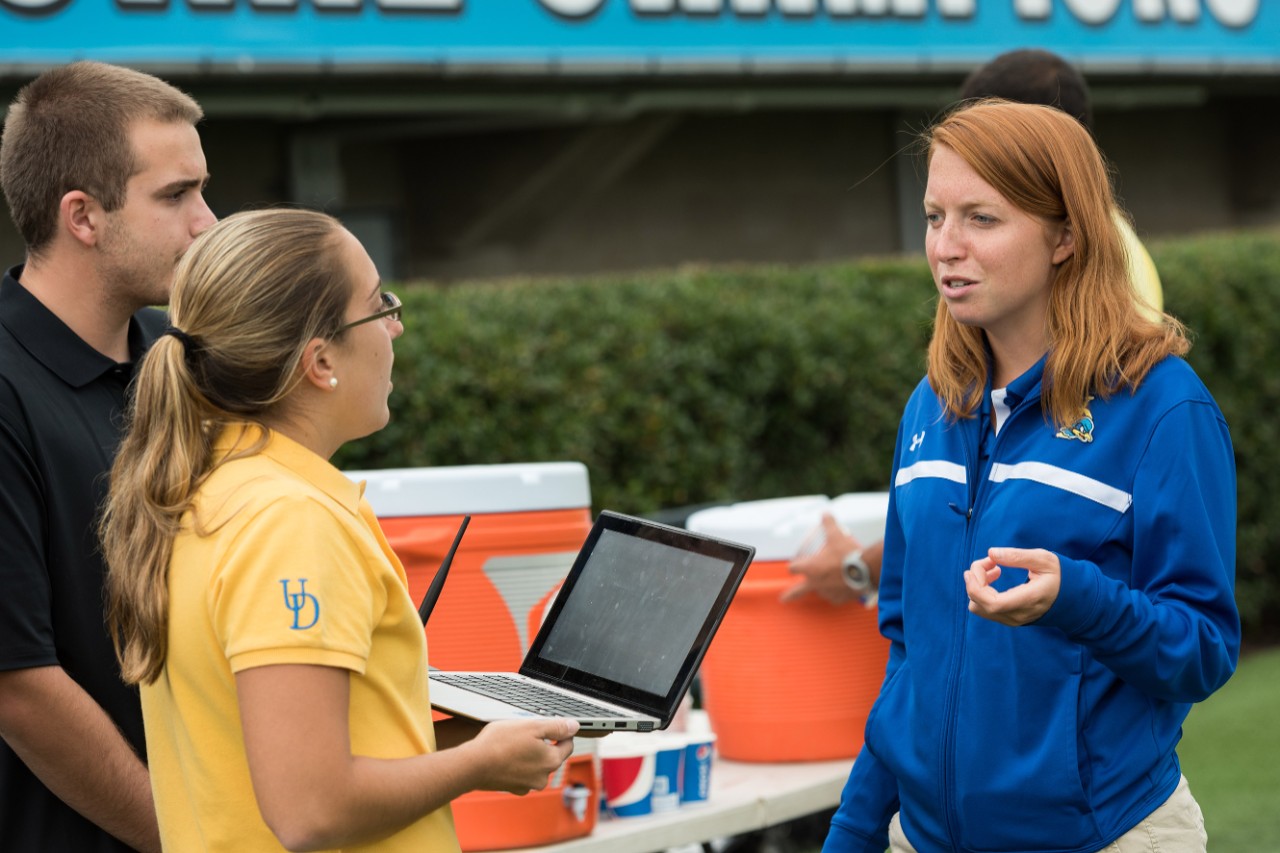 Our undergraduate programs focus on preparing students to achieve their goals after graduation. I emphasize that this focus includes promoting diversity within our ranks to encourage a broad perspective of health care in our society.
Kinesiology & Applied Physiology Majors
This minor is designed for students in majors outside of the department of Kinesiology & Applied Physiology who are planning careers in the health sciences and clinical fields and who wish to acquire knowledge regarding the mechanical, neurological, and physiological aspects of exercise.
Exercise Science Minor:  Program Details 
Program Director:  Todd Royer
This minor is designed to provide students with in-depth understanding of the theory and practical considerations associated with physical training to enhance strength and conditioning. Students successfully completing the minor will be prepared to take the Strength and Conditioning Specialist Certification examination offered by the National Strength and Conditioning Association. 
Strength & Conditioning Minor:  Program Details 
Program Director:  Jeffery A. Schneider