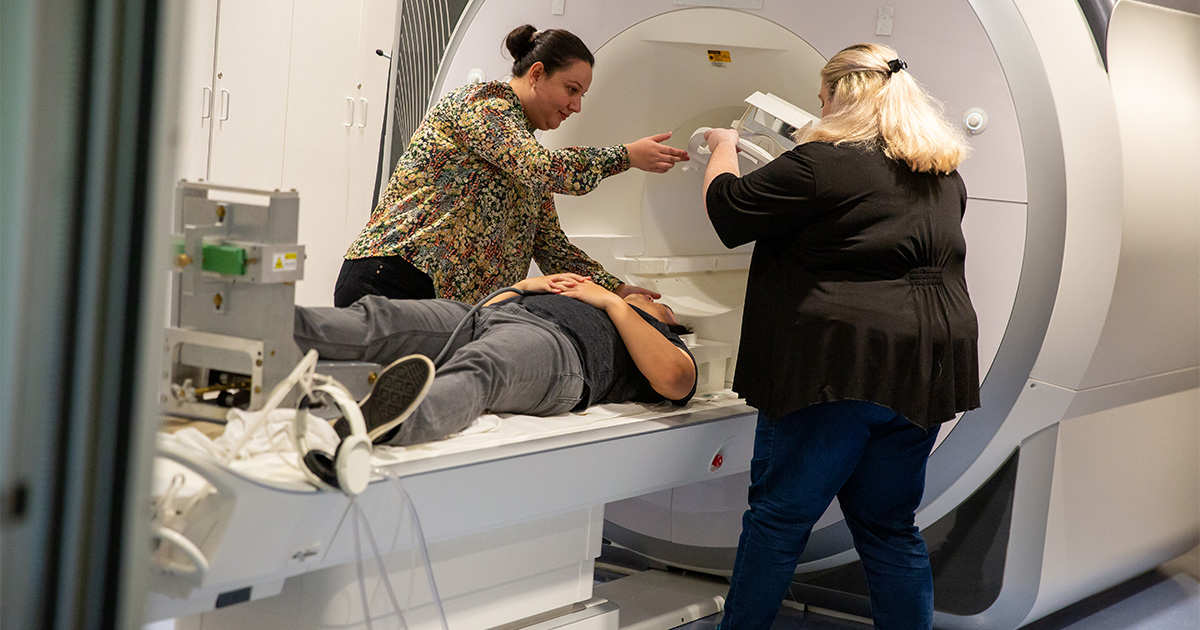 Groundbreaking Parkinson's research
April 19, 2023 Written by Amy Cherry | Photo by Ashley Barnas
UD Professor Roxana Burciu examines brain activity in people with lower limb symptoms of Parkinson's
Parkinson's disease is a common neurodegenerative disorder that affects the way people move. Often beginning with small tremors in the hand, the disease progresses to affect a person's gait and balance.
But the majority of what's known about the brain changes underlying these symptoms stems from magnetic resonance imaging (MRI) studies focusing on the upper extremity.
"Gait and balance disturbance are common in Parkinson's disease and are a major contributor to increased disability and decreased quality of life," said Roxana Burciu, an assistant professor of kinesiology and applied physiology in the University of Delaware College of Health Sciences. "To design efficient interventions that improve gait and balance, we need to gain a better understanding of how the brain controls the lower extremities."
Because quality MRI scans depend on stillness of the patient, studying the brain changes in people with Parkinson's disease who exhibit lower limb symptoms proves challenging.
But Burciu has forged an innovative path forward.
Groundbreaking research, funded by an R21 grant from the National Institutes of Health (NIH), recently published in the journal Neuroimage Clinical, demonstrates that multiple motor regions in the brain are underactive during lower limb movements in people with Parkinson's disease.