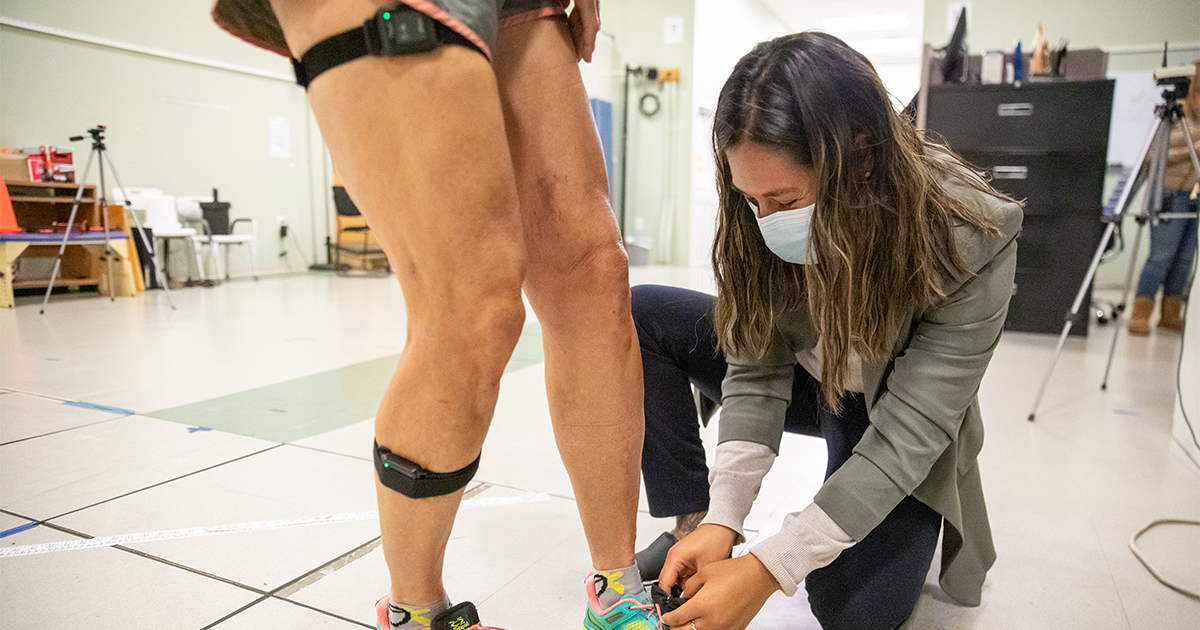 Learning outside the lab
May 01, 2023 Written by Amy Cherry | Photo by Ashley Barnas
Wearable tech helps UD biomechanics researchers get first glimpse at everyday walking patterns
When you walk in a clinical setting, you're often walking in a straight line and faster than you normally would. It's because you're being watched.
"Historically, we've gleaned a lot of information from bringing people into the lab and conducting precise measurements, but that information isn't indicative of their behavior in the real world," said Jocelyn Hafer.
The assistant professor of kinesiology and applied physiology in the University of Delaware College of Health Sciences is one of the few biomechanists looking to get beyond the well-documented "white coat effect" and gauge gait in people's everyday lives without a researcher watching over their every move, influencing their behavior.
Using innovative wearable technology and funded through a $434,761 R21 grant from the National Institutes of Health, Hafer will gain a wealth of data about people's walking patterns and joint ranges of motion.