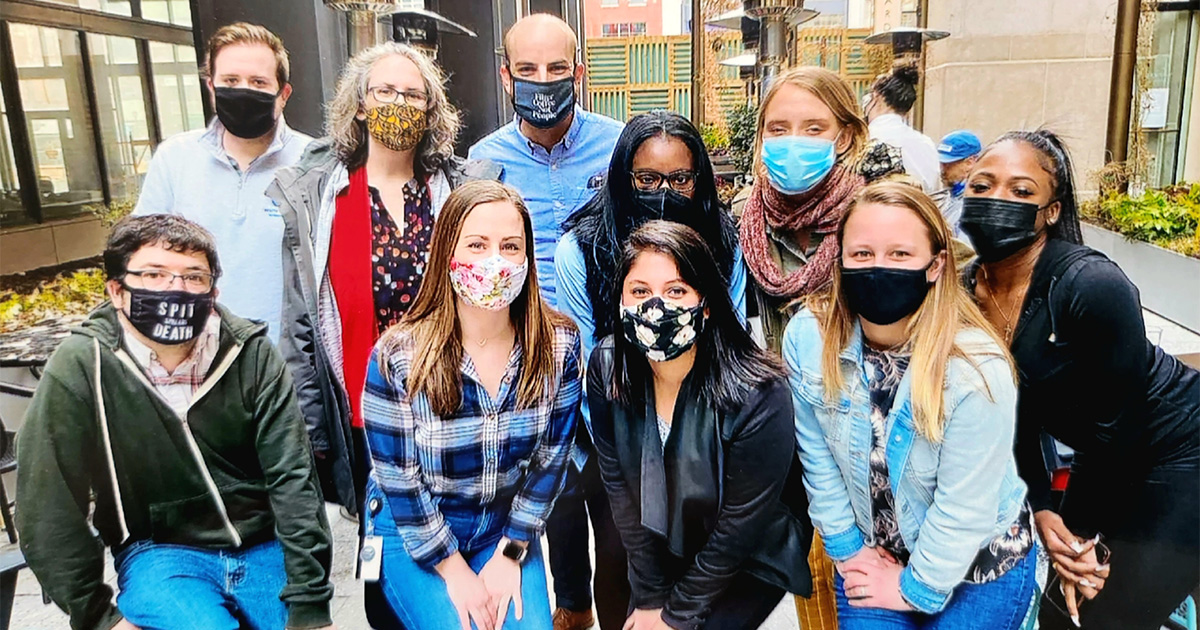 Epidemiology Program celebrates first doctoral graduate
April 07, 2023 Written by Amy Cherry | Photo submitted by Colten Strickland
Colten Strickland will be the program's first doctoral graduate in May
In 2018, the University of Delaware's epidemiology program within the College of Health Sciences was in its infancy, and Colten Strickland was its first doctoral candidate. Just over four years later, in December 2022, he became the program's first doctoral graduate. He plans to walk at commencement this spring.
ogether, Strickland and epidemiology program founder Jennifer Horney embarked on a new path. At the time, they had no idea a pandemic was on the horizon that would dramatically shape and change the fledgling program.
"My goal for the new program was to train graduate students for jobs working in applied public health at the state and local level, where there was already a tremendous workforce need before the pandemic," Horney said. "Colten — who had extensive experience in public health — was a great fit for the new program."
Strickland moved across the country to Delaware from Portland, Oregon, where he was working on childhood immunizations through the Center for Disease Control and Prevention's Public Health Associate Program, to work with Horney, who is also core faculty at UD's Disaster Research Center. Strickland was specifically searching for a doctoral program that merged disaster management and epidemiology, and Horney's expertise was a perfect fit.
"There was a lot of learning together, and it was such a unique experience," Strickland said. "I got to participate in a lot more aspects of the program, including staff hiring and class development, than students would have otherwise."