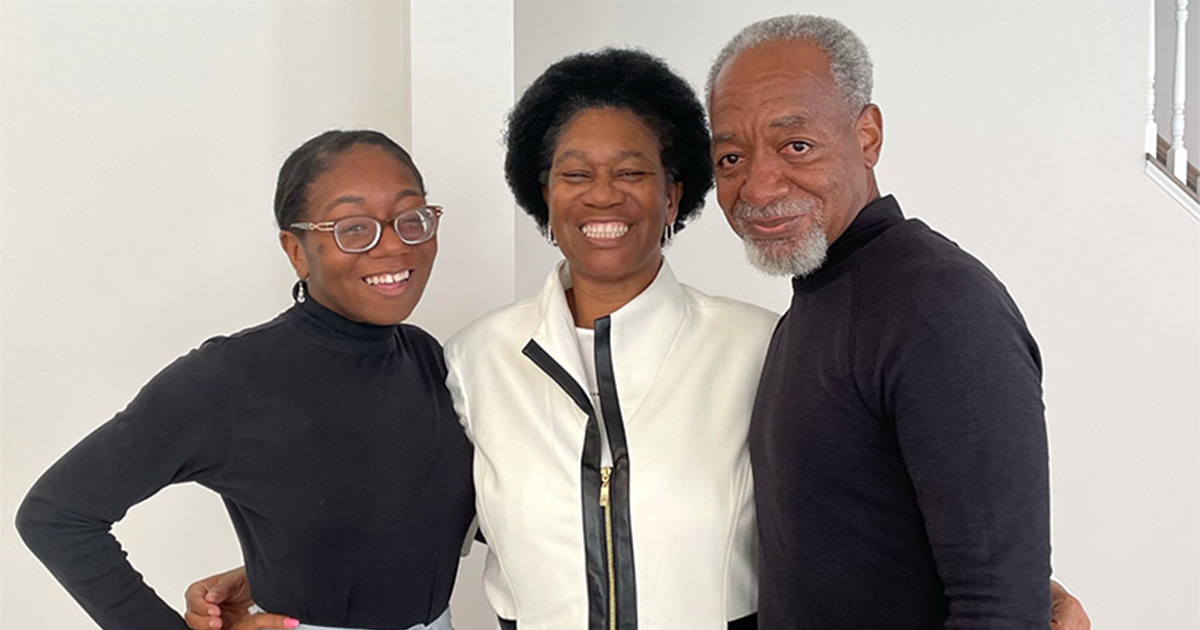 The peace exchange
February 16, 2023 Written by Amy Cherry | Photo submitted by Asli McCullers
Epidemiology master's student stresses need to improve health of marginalized veterans
University of Delaware graduate student Asli McCullers' parents are both disabled military veterans. Gregory McCullers and Shelia Russell McCullers met as specialists in the Army.
"My mom was named Soldier of the Year, and my dad always talked about how he saw her picture on the wall and said, 'I'm going to marry her!' They're both very proud of their service," Asli McCullers said.
Both of McCullers' parents now serve on the Command Council for the Western Maryland Chapter of the National Association for Black Veterans, which was established to address injustices all veterans face through service.
"They also push to ensure that stories of Black veterans who have been forgotten are amplified in the present," McCullers said.
Their experiences advocating for marginalized veterans have helped inform and shape the graduate student's research in epidemiology. While this marks the first time she's delved into veterans' health, McCullers has always been interested in health equity and social justice.
"Having that lens and seeing their journey made me realize this is a pocket of instability in the United States," she said.
McCullers, a second-year student in the masters of public health in epidemiology program, recently had an editorial published in the American Journal of Public Health.