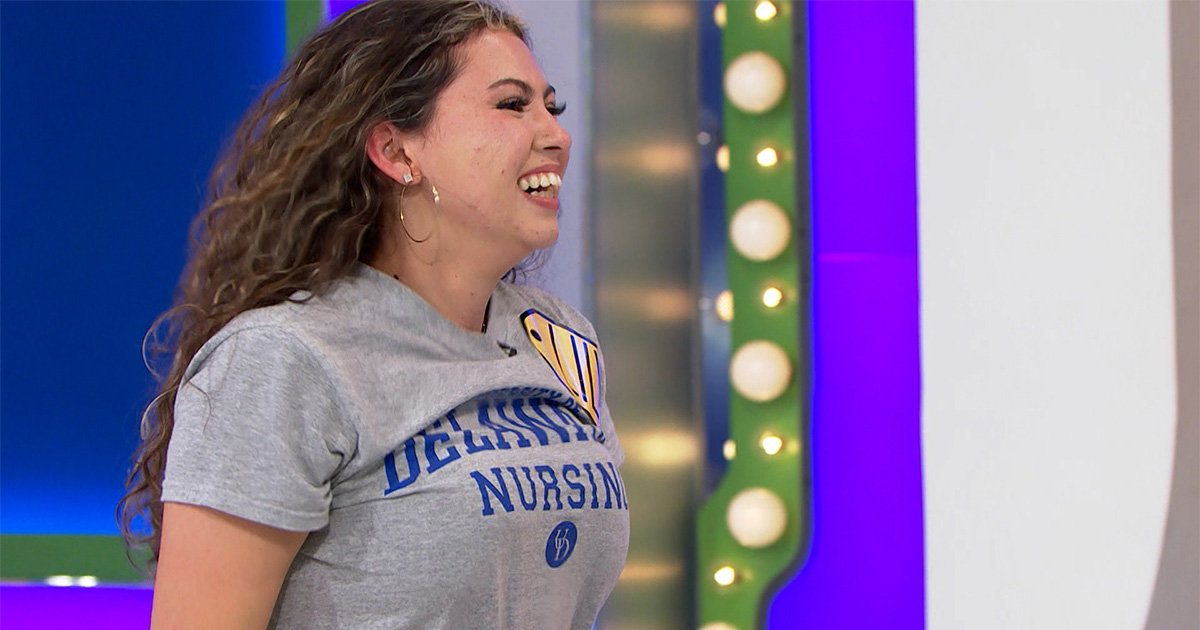 Big Winner
March 13, 2023 Written by Amy Cherry | Photo courtesy of The Price is Right
UD School of Nursing student wins Showcase Showdown on The Price is Right
Editor's note: On Friday, March 10, UDaily published a story in which Lily Ramos shared her hopes before the televised event.
A University of Delaware junior has been keeping a big secret for months.
Lily Ramos, a nursing major and soon-to-be world traveler, was the grand prize winner of The Price is Right, appearing on a special college edition of the game show. She taped the episode in Los Angeles, California, over winter break and watched her national television debut on CBS inside her off-campus apartment on Monday, March 13.
Ramos, repped UD nursing on the show and gave her program a shout-out in her audition. The Southern California native was one of few college students from the East Coast to appear on the gameshow.