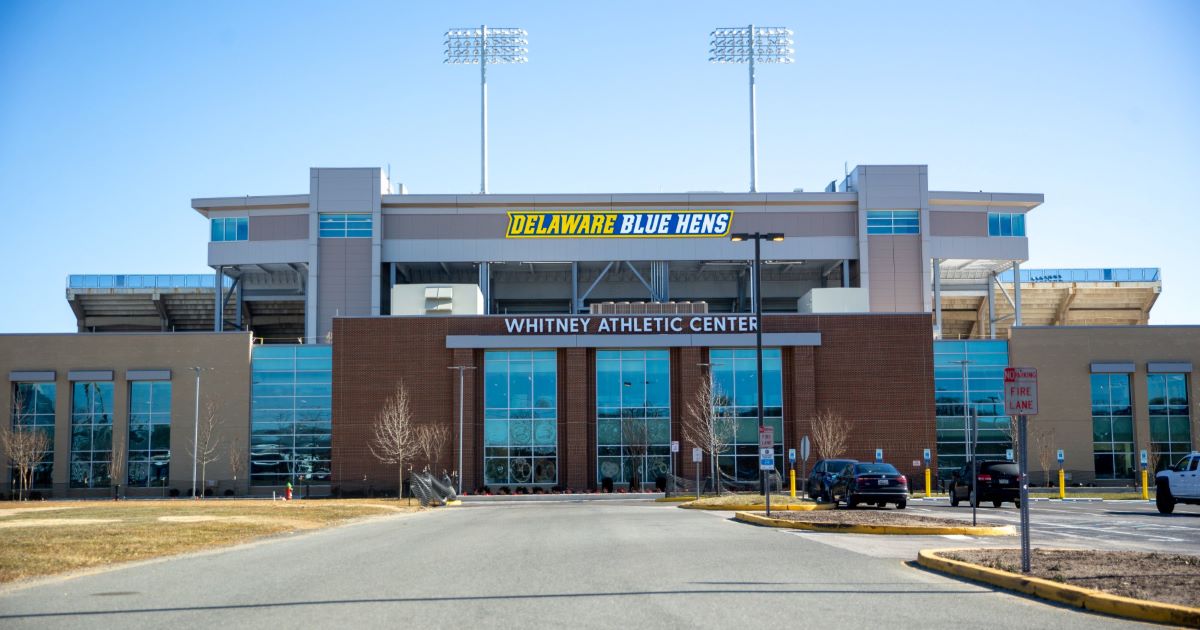 Department of Physical Therapy, Athletics strengthen partnership
August 24, 2023 Written by Amy Cherry | Photos by Delaware Athletics, Ashley Barnas
Reybold takes on new associate director of rehabilitation role, a joint position in PT, Athletics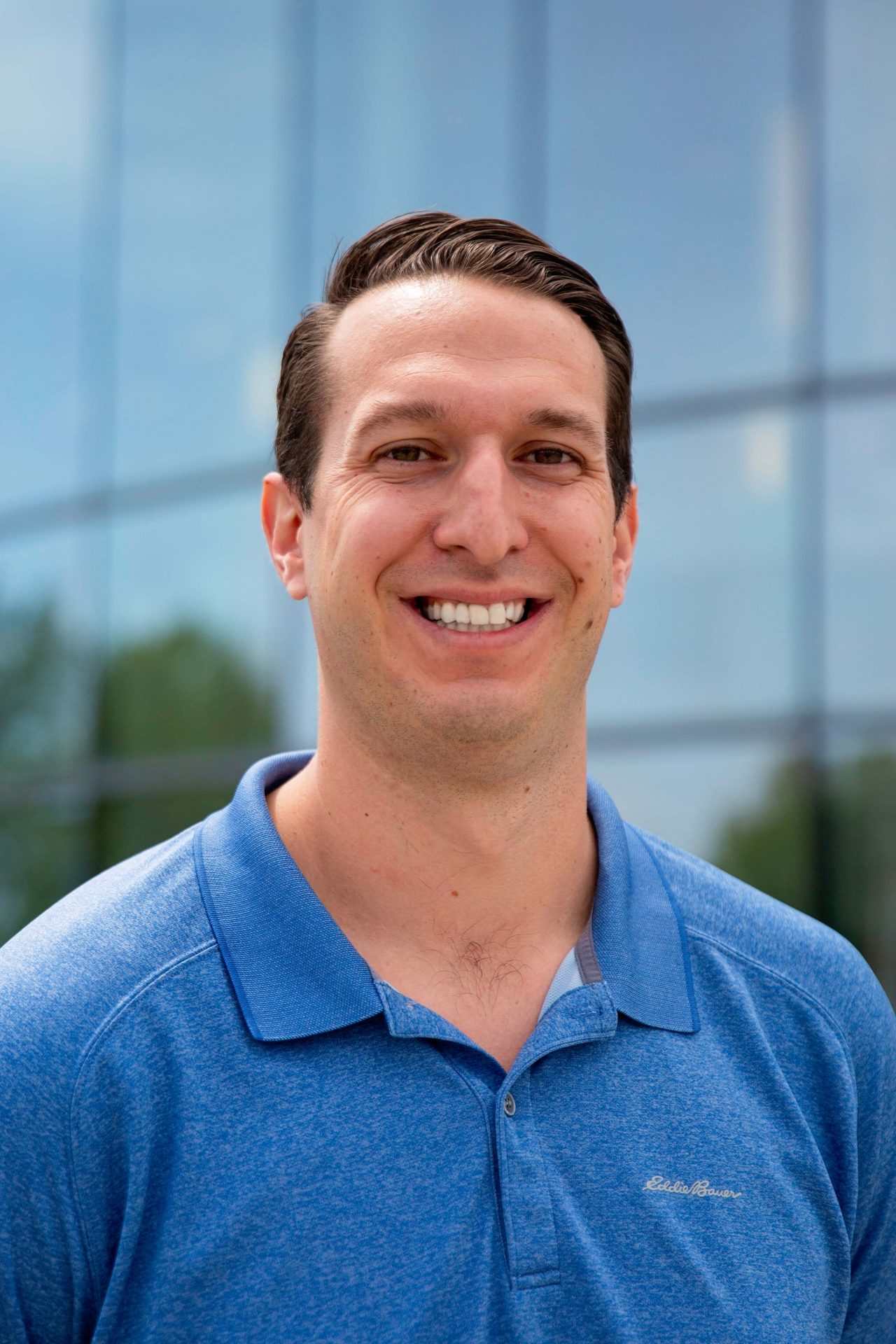 Shane Reybold is no stranger to the University of Delaware. You might say he comes from Blue Hen blood.
Reybold's grandfather swam and ran cross-country at UD; his father and mother were both Blue Hens, who played basketball, and his mother became a physical therapist.
While Reybold took a slightly different path but ended up in a familiar place. He played collegiate basketball at the University of North Carolina Wilmington (UNCW) but always knew he wanted to work with athletes.
"I saw firsthand through myself and my teammates what injury can do physically, mentally, and socially, and I was very appreciative of my athletic trainers and doctors during my time at UNCW," he said. "I always had a goal of working in collegiate-level athletics and keeping athletes on the field or court."
After obtaining his degree in exercise science, he attended UD's top-ranked Physical Therapy (PT) program, graduated in 2016, and did a sports residency with UD's Physical Therapy Clinic. He then spent a year as a physical therapist with the New England Patriots and was a part of the team when they won the Super Bowl in the 2018-19 season.
"That was a highlight of my career – seeing how all the pieces come together and being able to celebrate that with all the players was pretty cool," he said. "It also made me a better sports medicine provider, seeing firsthand the work it takes to perform at that level."
After his time with the pros, Reybold took a position as a staff physical therapist in UDPT's clinic, where he's worked for the past two-and-half years. This fall, Reybold was promoted to associate director of rehabilitation. The newly created position is a joint post between the College of Health Sciences Department of Physical Therapy and Athletics.
"I'm honored to be the person that both sides thought was the best candidate for the job," Reybold said. "I'm excited to help strengthen relationships between PT and Athletics, open some doors, and help both programs grow."
Airelle Giordano, associate professor and director of clinical services and residency training for the PT clinic, is excited to see Reybold grow in this new role.
"We have been collaborating with Athletics in smaller ways for decades, but this new position will really bring our partnership full scale," Giordano said. "It is integral to have someone in this new role who is a strong sport-trained physical therapist who understands how to communicate with student-athletes and their care teams. Shane, a previous collegiate athlete with an understanding of UD processes and excellent training throughout his PT career, is a great person to star in this role."
Dan Watson, deputy athletic director of sport performance and campus recreation, said athletic training, strength and conditioning, sports psychology, performance nutrition, and sport science work cohesively and holistically to meet our student-athletes' wellness and performance needs.
"Shane has a high-level understanding of these relationships and seamlessly fits into this integrated model," Watson said. "He complements the team and makes our work even stronger."
In his new role, Reybold will continue clinical instruction for PT students and stay involved in the PT aspects and mentorship of students in the sports residency program. On the athletics side, Reybold will support athletic trainers with longer-term rehabilitation of student-athletes.
"I want to continue to help integrate sport performance initiatives into rehabilitation strategies and help everything become a bit more integrated," he said. "I'm looking forward to interacting with student-athletes and helping them become the best versions of themselves both health-wise and performance-wise."
In his free time, Reybold enjoys spending time with his family. He's got three children, two boys and a girl, under the age of 3.5, and they keep him on his toes.