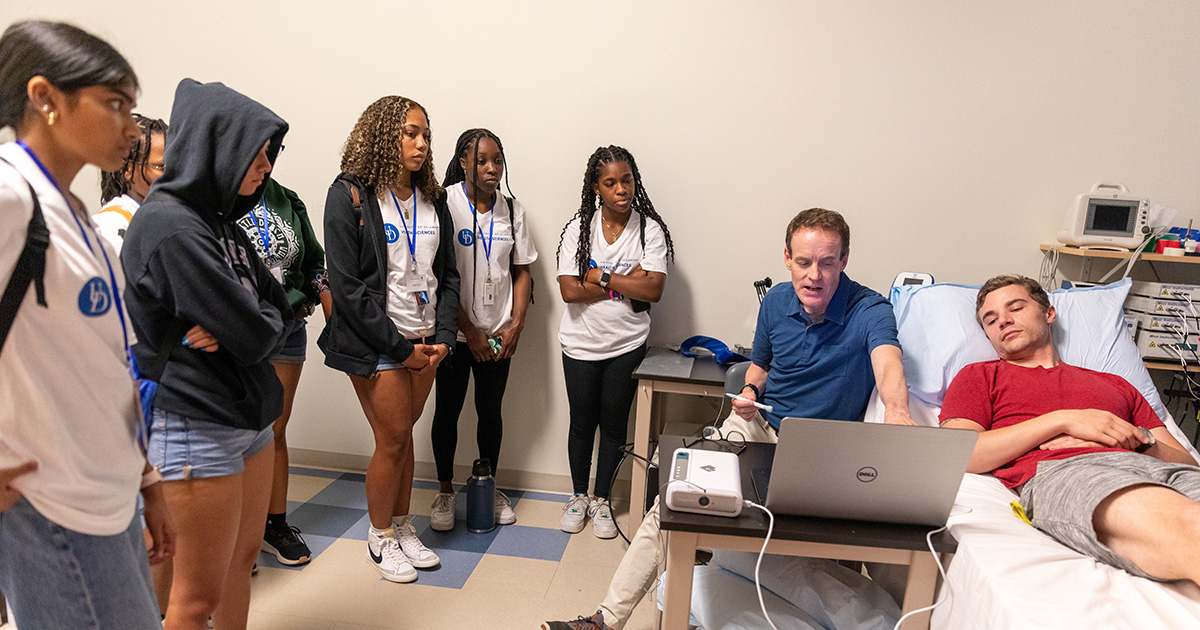 New Esterly Chair
July 05, 2023 Written by Amy Cherry | Photo by Ashley Barnas
Dave Edwards named Unidel Katherine L. Esterly Chair in Health Sciences
Dave Edwards, professor and new chair of the Department of Kinesiology and Applied Physiology in the University of Delaware's College of Health Sciences, and leading expert in cardiovascular research, has been named the Unidel Katherine L. Esterly Chair in Health Sciences.
The Unidel Chair in Health Sciences is named for the late Dr. Katherine L. "Kitty" Esterly, a pioneer in neonatology in Delaware and recipient of the University's Medal of Distinction.
According to the World Health Organization, cardiovascular diseases are the leading cause of death globally. Edwards is responsible for the creation of the University of Delaware Center of Biomedical Research Excellence (COBRE) in Cardiovascular Health, which now in its eighth year of funding from the National Institutes of Health, has helped grow cardiovascular health-related research at UD.
"Dr. Edwards is an outstanding scholar who is deeply engaged in addressing a critically important health challenge not only in Delaware but our entire nation and the world," said UD President Dennis Assanis. "Such public-serving research and scholarship are hallmarks of UD, and they are essential in advancing our institution's land-grant mission, so Dr. Edwards is truly deserving of this recognition."