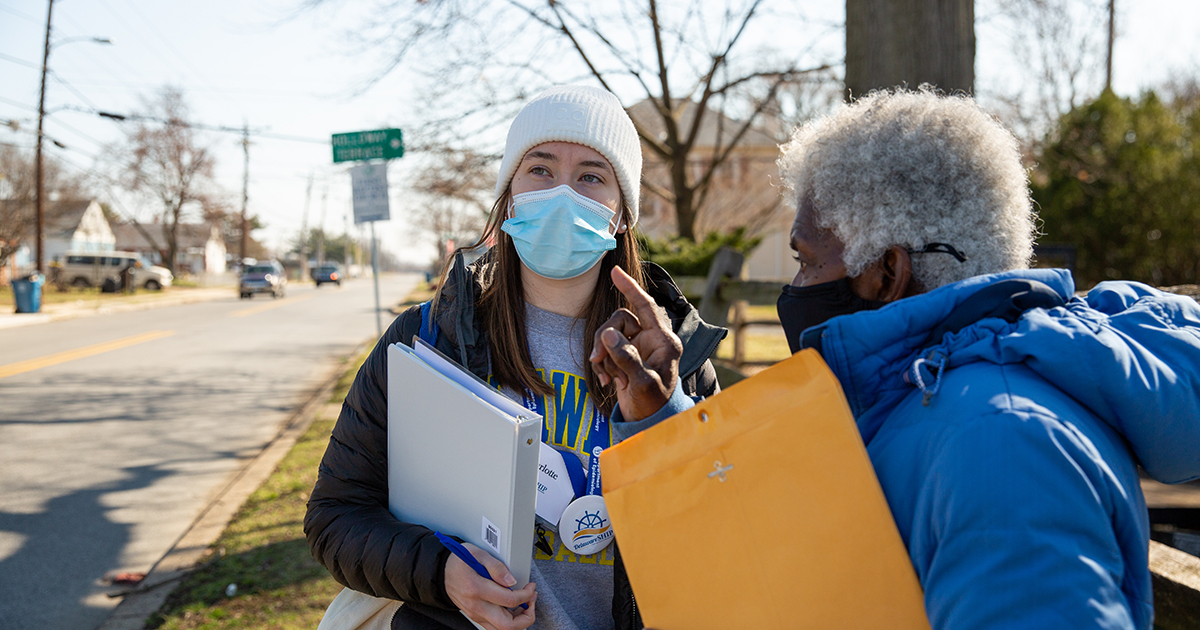 Epidemiology Program welcomes new faculty
August 31, 2023 Written by Amy Cherry | Photo by Ashley Barnas
The Epidemiology program within the College of Health Sciences is welcoming two new faculty members for the 2023-24 school year. This fall, Dr. Tarang Parekh and Dr. Amy Nelson have come on-board as assistant professors. Learn more about what inspired them to enter the field of epidemiology and academia.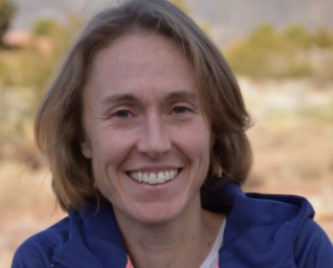 Amy Nelson
Dr. Amy Nelson has traveled all over the world. She's lived in Nairobi, Kenya; Kathmandu, Nepal; and Pretoria, South Africa. Her husband is an economist with the U.S. Agency for International Development.
"The most exotic experience was Nepal – it's just extremely different with a Hindu-based religion and so many deep cultural practices foreign to Americans. It was cool to be enveloped in that.
"Kenya was beautiful with all the animals. I never imagined that I would be going on safari, let alone living in a place where I could go for the weekend. South Africa is also a beautiful place and just geographically very diverse," she said.
A lifetime of traveling has brought Nelson, who grew up in Albuquerque, New Mexico, back stateside—at least for a few years. She's now living in Washington, D.C., and will be joining the University of Delaware's Epidemiology program as an assistant professor.
She previously taught online courses in epidemiology, public health, and global health for the North Carolina Center for Public Health Preparedness within the School of Public Health at the University of North Carolina (UNC). She's also served as adjunct faculty at UNC and UD.
Nelson got her undergraduate degree in biochemistry from Colorado State University and her master's in public health epidemiology at the University of Michigan. She obtained her doctorate in epidemiology at UNC. Her passion for epidemiology stems from a desire to impact health at a population level.
This fall, Nelson will be teaching the online section of Epidemiology Methods.
"As an adjunct faculty member, I've become familiar with UD students. They bring excitement and passion and have diverse sets of interests that inspire me. From my perspective, they're definitely kids—they're young—but they've had so much life experience that brought them to where they are," she said. "I get really fired up trying to give them the tools to go out and make a difference in their communities because what they think of is far different than anything I would have thought of. It's wonderful to feel like I'm part of empowering the future generation of public health leaders and hoping that we can get our country to a better place in terms of public health."
In her free time, Nelson enjoys spending time with her family. She has two children, ages 8 and 17. Together, they enjoy hiking and knitting.
Tarang Parekh
Dr. Tarang Parekh was working as a medical doctor with a specialization in infectious diseases with Doctors Without Borders during the Rohingya crisis.
He called the year-long mission on the India-Myanmar border an amazing and eye-opening experience.
"That region is called the golden triangle because there's a high prevalence of drug, sex, and human trafficking," Parekh said. "With this high-risk population comes a high prevalence of HIV and tuberculosis and substance use disorders."
Helping these populations was a pivotal moment in Parekh's career that shaped his desire to improve access to healthcare and health outcomes.
"I knew then that I wanted to focus my research on social determinants of health and issues with access to healthcare, including food and housing insecurities and substance use disorders, which serve as challenges."
Parekh is now joining the University of Delaware College of Health Sciences Epidemiology program as a tenure-track assistant professor. Parekh comes to UD from the Department of Preventative Cardiology and Health Data Science and Analytics Center at Houston Methodist Hospital, where he was a post-doctoral fellow focusing on social determinants of health.
Parekh attended medical school in India. After a year-and-a-half of practice as a general physician, he came to the U.S. to obtain his master's in health and medical policy from George Mason University in Fairfax, Virginia. He also did an internship with the United Nations Medical Services Division at UN Headquarters in New York. Parekh obtained his doctorate in health service research with a focus on public health policy from George Mason University.
While at the UN, Parekh was recognized for his work on white papers on tuberculosis, HIV, and hepatitis C.
"I was recognized for my continuing efforts in research among 35,000 employees of the United Nations and 190 countries," he said.
He's also proud of obtaining his Ph.D. during the COVID-19 pandemic.
"During that time, I was traveling back to India to support family and friends and the healthcare system in India," he said.
This fall, Parekh will be working on establishing his research program. In the spring, he'll likely be teaching advanced statistics or a related course.
"I am looking forward to obtaining major grant funding for my research, collaborating with new UD colleagues, and strengthening my research portfolio before leading my own research lab focused on social determinants of health and outcomes," he said.
In his free time, Parekh enjoys watching thrillers, spending time in nature, and cooking.