National Student-Athlete Day Spotlight
April 05, 2023 Written by Amy Cherry | Photos by CAA Communications Office, Shawn Ruiz, and Dave Patrick Photography
Pearce Augier, Junior, Health behavior science major and middle blocker on the UD Women's Volleyball Team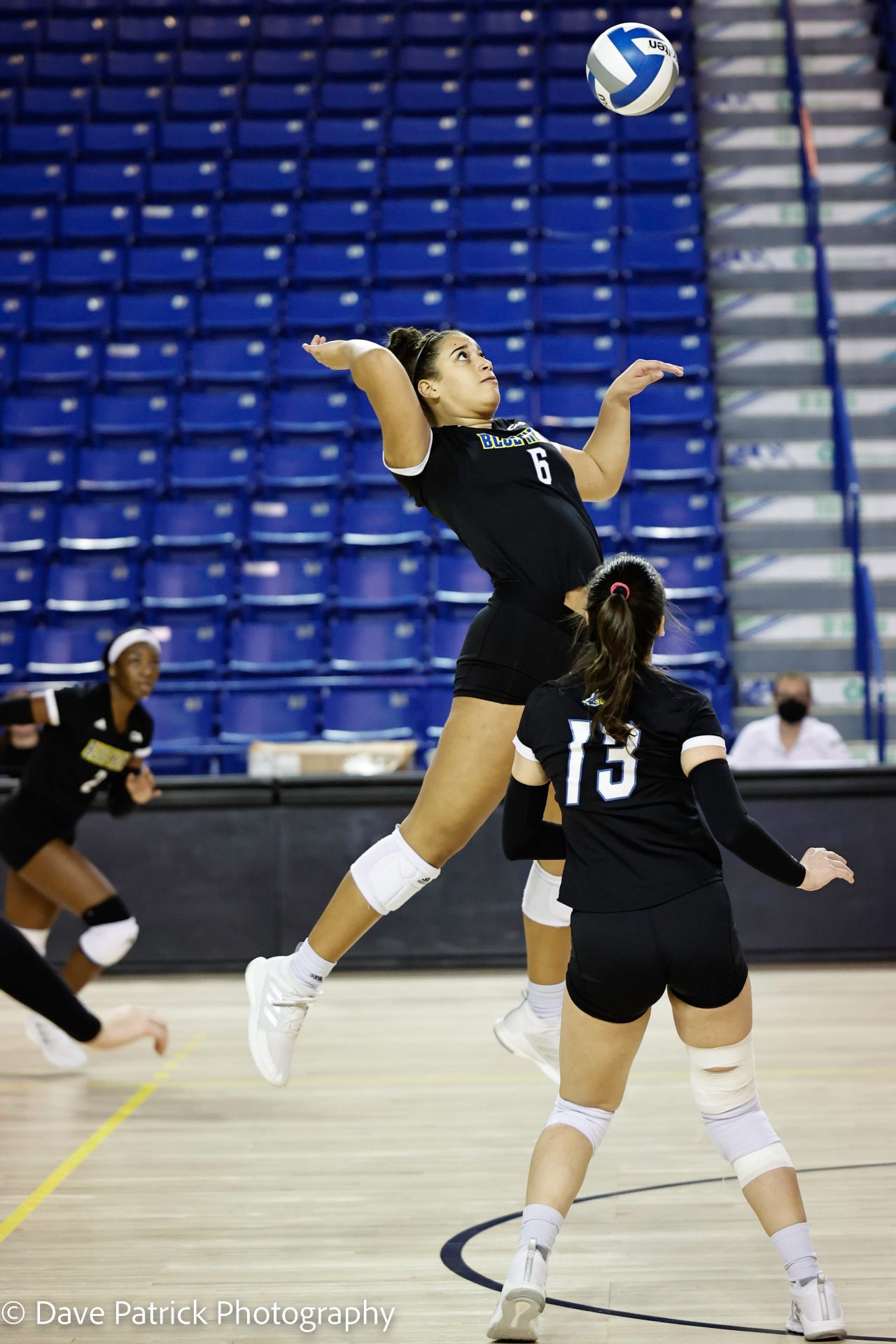 University of Delaware student-athlete Pearce Augier played sports her entire life. She started with soccer at age 3 but being 6'2 as a freshman in high school drew her to certain sports.
"I was taller than everybody else, and I wanted to use it to my advantage," she said.
Both her parents played college-level athletics. Her father, who's from St. Lucia, played soccer and track and field at High Point University. Her mother played tennis, for a time, at Queens University.
Not a huge fan of basketball, Augier opted to try volleyball at the club level at 14. She instantly loved the fast pace of the sport.
"Being a middle blocker is pretty challenging because you're always in the air. You have to stay in the way of the other team but out of the way of your team," she said. "When they give you the ball, you're expected to get a kill, and I really enjoyed having the trust of my teammates to know that I'll put the ball away and do what I need to do whether it's blocking or hitting."
But shortly after her volleyball career began, Augier was diagnosed with Graves' disease, an autoimmune disorder that results in hyperthyroidism. That combined with a high resting heart rate sidelined her from athletics for several years.  
She got back on the volleyball court at age 17 and was recruited to play as a middle blocker at the University of Delaware.
"I knew volleyball was a great avenue for me to go to college because I'm gifted athletically, so I was able to use that to my advantage to get a free education," she said.
Augier who's from Charlotte, North Carolina, committed to attending UD without ever having seen the school in-person due to the COVID-19 pandemic. But the moment she stepped foot on-campus, Augier knew she made the right choice.
"Everyone has in their mind that they want to play for a big Division 1 school, but Delaware is also a great academic school. It was important to me to get a diploma from somewhere recognizable."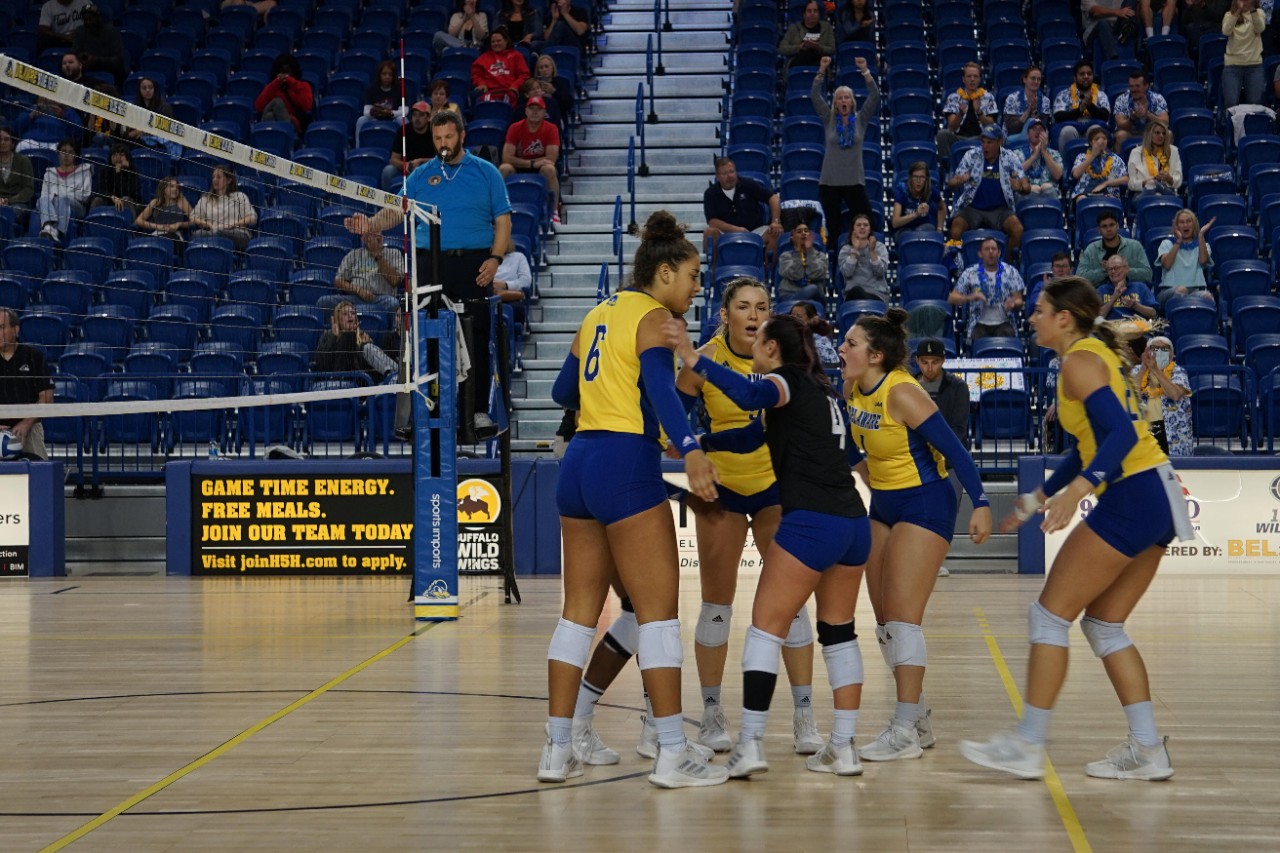 The volleyball team practices 20 hours a week and finding the balance between athletics and academics, at first, was tough.
"Time management is the most important skill, but there's a lot of tools our coaches give us to help us be successful in the classroom. Freshman year, there's mandatory study hall, and there's a study center in the Whitney Athletic Center. We also have sports academic advisors that help us," she said. "Once you get in the groove, it's a manageable challenge."
Augier, now a junior, is majoring in health behavior science and minoring in linguistics.
"I've always been interested in health, the body and biological functions," she said.
She aspires to become a health coach and may pursue her master's at UD.
"I want to support people on their journey to achieving optimal health and fixing certain behaviors," she said. "I like that I can apply those skills to my life now. For example, if I'm really struggling to get adequate sleep at night, I can determine what steps I need to take to fix that."
She's also interested in the culinary arts and could see herself as a personal or private chef.
"The first job I wanted to do when I was an itty-bitty Pearce was a chef," she said. "Cooking has always been a passion of mine. I love getting to know people and building personal relationships through food. Everybody has memories around food, and I want to help people create new memories."
She also interned at the Fred Rullo Nutrition Center, where she learned about fueling, combining her passions for food and athletics.
"Seeing how other athletes fuel themselves was really interesting, and I learned a lot about supplements," Augier said.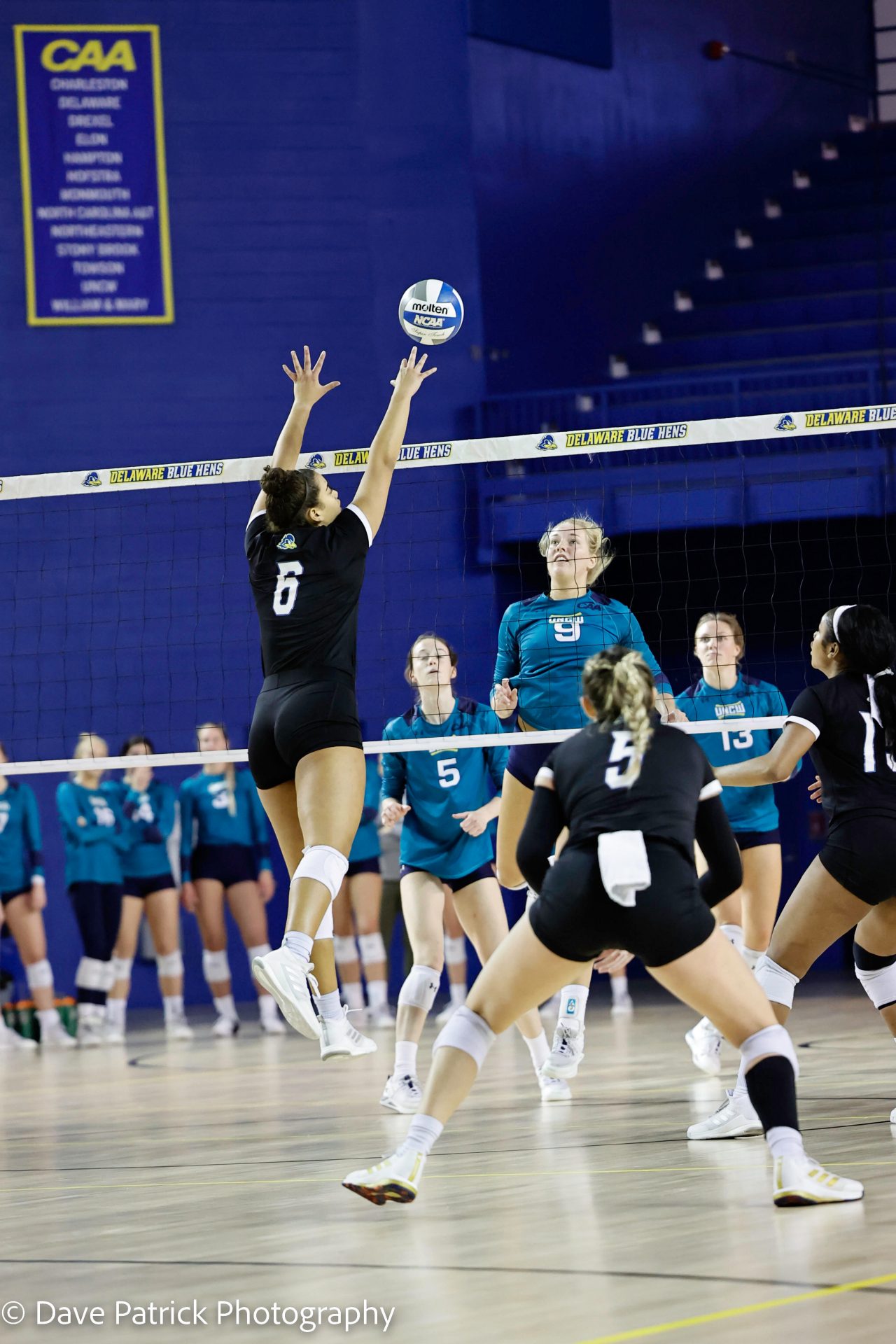 Being a student-athlete means a lot to Augier. This past year, UD's Women's Volleyball team made it to the conference championship, and the camaraderie she's developed with her teammates means the world to her.
"Stepping on the court with my friends, I want to win; we're all very focused on winning," she said. "But really, it's about family for me. UD feels like home, and I want to portray that it feels like home with how connected I am with my team.
"We want to make UD as good as it feels athletically. By being a student-athlete, you're working for an end goal which is to play volleyball, to make UD look good, to win, and to get an education out of it. I'm doing all of that so it's pretty rewarding."