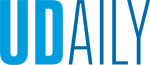 Video about students volunteering to help prepare healthy meals for athletes: youtube.com/watch?v=m535VlxE4IE
Fuel for the future
Article by Amy Cherry Photos by Ashley Barnas and Mark Campbell | Video by Ashley Barnas March 21, 2023
UD nutrition program brings together students from the College of Health Sciences and Department of Athletics
Jason Kolar has been playing lacrosse since he was 7 years old. Both his uncles played Division I lacrosse, and now he's following in their footsteps on scholarship at the University of Delaware.
UD's lacrosse team practices 20 hours, six days a week. Kolar would have Chick-fil-A before practice and often felt fatigue when running. After suffering two stress fractures, the sophomore international relations major knew something was wrong.
"I felt a mushy feeling and bendiness in my fibula; it didn't feel normal," Kolar said.
He was diagnosed with Hashimoto's thyroiditis, an auto-immune disease that runs in the family and leads to inflammation. He linked up with Kelly Rossi, director of the performance nutrition program in UD's Department of Intercollegiate Athletics and Recreational Services. She and UD alumnus Austin Mark, assistant director of performance nutrition, aim to provide nutrition education to athletes so they know what they're putting into their bodies and why.
"We focus on nutrient timing and ensuring the fuel is right for where they are in their day," Rossi said. "So, we're educating them on the ideal nutrients for pre-practice versus post-practice to ensure recovery. We also do a lot of clinical nutrition work with athletes related to specific health conditions, and injury prevention and recovery."
When Kolar first came to Rossi, he believed his stress fracture was simply an overuse injury.
"I had no education or understanding of the role nutrition played in injuries at all, but I was at the point where I'd do anything to prevent more injuries."
Rossi suggested an anti-inflammatory, bone-supporting diet for his stress fractures, and after his Hasimoto's diagnosis, she worked on a gluten-free diet for Kolar, and together, they charted a path forward.
"We're not the food police," Rossi said. "We approach each athlete as an individual and meet them where they are."
Through Rossi, Kolar learned he was under-fueling or not consuming enough of the right kinds of calories. Now, a regular breakfast for Kolar to maintain his weight of 195 pounds and be at peak performance looks more like four-to-five eggs, a little bit of cheese, spinach, and rice. Dinner always consists of lean meat or salmon, rice, and green vegetables. He also largely eliminated red meat, fried foods and reduced sugar from his diet and takes D3, magnesium, fish oil, and turmeric supplements.
"The diet changes have paid huge dividends — not just for my bones — but it's made my psoriasis go away, and I also feel my energy is up, and I've reaped those benefits both on and off the field," he said.
Thirty undergraduate students, representing various majors within the College of Health Sciences Department of Behavioral Health and Nutrition (BHAN), volunteer with performance nutrition and present athletes with a wealth of education about healthy offerings.
"They're learning how to educate their peers about nutrition in a way that resonates with them and motivates them to make changes," Rossi said. "They also get a first-hand look at what a sports dietitian does and gain experience in the field while UD's 650 athletes have an opportunity to gain important fueling information."
BHAN students help with a variety of tasks from prepping smoothies and fueling pick-ups to receiving orders and preparing educational materials.
"This opportunity is really an important resume builder for students who want to pursue sports nutrition as a career," Rossi said. "The BHAN students are the heart and soul of the department, and I always say the ship would sink without them."
Clarisse Hunt, a senior with a double major in nutrition and dietetics and psychology, is a paid student manager, who's been involved with performance nutrition since her sophomore year.
"This opportunity offers us roles and entryways into sports nutrition; it's a tough field to get into, but it's such a rewarding and awesome career," Hunt said. "So, it's great to show athletes the importance of nutrition in fueling their lives."
March marks National Nutrition Month. This year's theme from the Academy of Nutrition and Dietetics is "Fuel for the Future," which fits perfectly with the roles Rossi, Mark, and Hunt play in performance nutrition.
Hunt, who aspires to be a sports dietitian, said her time in performance nutrition has taught her leadership skills, but without her nutrition classes, she wouldn't have the knowledge needed for the position.
"Half the battle with nutrition is putting it into layman's terms so people can understand it," Hunt said. "My classes have taught me to not only understand it but also how to translate the information."
Jennifer Thorpe, director of undergraduate nutrition programs, said several of BHAN offerings aim to do just that. The department offers a host of one-credit, hands-on cooking courses, including "Cook it Healthy," "Takeout Makeover," "Sustainability and Food," "Cooking Around the World" and "Culinary Medicine," open to all UD students, which teach students basic nutrition concepts. The popular courses are taught by current BHAN graduate students or UD alumni.
"When we think about fueling for the future, we're not just training future registered dietitians, but we're also empowering all students to make healthier food choices and fuel themselves for their futures," Thorpe said.
In these classes, students gain exposure to basic cooking skills, which helps with the transition from dining halls to off-campus living, where for the first time, students may be responsible for making their own food choices. Students are also presented with healthier recipes and receive key background information, including why certain ingredients and methods of preparation make for healthier fueling choices. These are all skills Hunt and other BHAN volunteers in performance nutrition take with them.
"The education we provide is a great way to teach athletes how to be smarter and more efficient with their diet, and it shows them that keeping a balanced diet promotes health and longevity," Hunt said.
"Nutrition Concepts" and "Nutrition and Activity" are other popular courses, offered to all UD students. Alisha Rovner, assistant professor of BHAN, touted the practical applications of "Nutrition Concepts," which meets a general breadth requirement.
"People tend to think about nutrition as making healthy food choices, which is a component, but this class goes much more in-depth," Rovner said. "Students love evaluating their own diets as part of the coursework, and everyone leaves the class with a better idea of what they're eating, including what nutrients they're getting and what nutrients they might need more of, so they can take steps in their everyday life to improve their nutrition."
Maryann Eastep has been a clinical instructor in BHAN, teaching "Nutrition and Activity," for more than a decade. She has a lot of athletes in her classes.
"I can see the difference in their knowledge from their interactions with the performance nutrition team; when they become seniors and they're actively using performance nutrition to enhance their performance, it shows they got the message. That kind of progression, as an educator, is thrilling," Eastep said.
Bridget O'Mara, a freshman elementary education major in Eastep's class, who is on UD's track and field team as a pole vaulter, is keenly aware of the importance of nutrition. She practices 20 hours per week taking on average 22 jumps per practice.
"I've been in sports my whole life, so hydration was always the main thing on my mind," O'Mara said. "But as I got older, I realized the foods that I eat affect the way I perform."
Rossi helped her realize the importance of carbs in her diet and that a simple piece of fruit before practice gives her the energy she needs.
"I absolutely notice the difference," O'Mara said. "Even in my first jump, I'd realize I should have eaten more this morning, or that I don't have the energy or grit I need to get through practice. If I hadn't fueled properly and my jumps were good, I won't be able to do them for as long. Fueling my body the right way improves my mentality."
Rossi also helped Jessica Pidgeon, a senior elementary education major and Honors student, who's a medically retired member of UD's women's cross country and track and field teams, realize the importance of fueling.
"The training was intense, and I lost a lot of weight in the first couple months of college," Pidgeon said. "But when I returned home because of COVID, I lost some of my routine, and I noticed it affected my running."
Pidgeon was diagnosed with relative energy deficiency in sport (RED-S), which links declining athletic sport performance to a lack of fuel.
"Once I started fueling properly with Kelly's help and being intentional about it, I had my best year at UD," Pidgeon said. "Sophomore year, I broke our school record in the 10K. I felt on top of the world; my mood was great, I was running well, and I felt strong. I put on weight, and everything fell into place because I addressed my nutrition and understood what my body needed."
Pidgeon's dream year was followed by a diagnosis of overtraining syndrome that led to her to medically retire for health reasons, and Rossi has supported her on this difficult journey.
"Under-fueling is so common in the college running culture, and it leads to bone stress injuries, so I'm thankful that UD Athletics has two full-time registered dietitians on staff — not everyone has what we have at UD," Pidgeon said. "Performance nutrition is about so much more than just sport; they really care about you as people."
Pidgeon, O'Mara, and Kolar are among the many student-athletes who take advantage of all the performance nutrition team's offerings.
Rossi and Mark, along with BHAN managers and students, offer grab-and-go-style breakfasts, consisting of multiple options including fresh fruit, hard boiled eggs, Greek yogurt, and bagels as student-athletes rush from lift to class and prepare smoothies on "Thirsty Thursday." At the Whitney Kitchen on South Campus, Rossi and Mark work directly with Aramark to provide healthier lunch and dinner options than average offerings in the dining halls.
"We collaborate with Aramark on the menus, so it provides a larger portion size and different items that allow the athletes to better fulfill their energy expenditure needs," Rossi said.
O'Mara said she loves the chocolate peanut butter smoothies on "Thirsty Thursday."
"They're my favorite thing; I love listening to all the nutrition facts," O'Mara said. "At the Whitney, I trust that what's provided is linked to sport performance, and it's made me a better athlete."
On "Whip it Up Wednesdays," BHAN students produce small samples and recipes. A recent recipe featured hummus with turmeric with celery for National Celery Day.
"It's an opportunity for student-athletes to taste this new food that many of them have truly never had," Rossi said. "An athlete once tried a hummus veggie wrap and said it reminded them of a burrito at Chipotle without the meat, so it's a cool way to get them exposed to new foods that contain some kind of produce."
Kolar said he finds great value in both the offerings and the education.
"The nutrition students stop you and tell you about the ingredients in what you're grabbing and what it does for your body; it's interesting. You can tell they're really trying to educate us," Kolar said.
For Rossi, that's what it's all about.
"My team and the nutrition students, we're really trying to educate and make every athlete a better version of themselves so that they have the confidence to make nutrition decisions on their own," Rossi said.