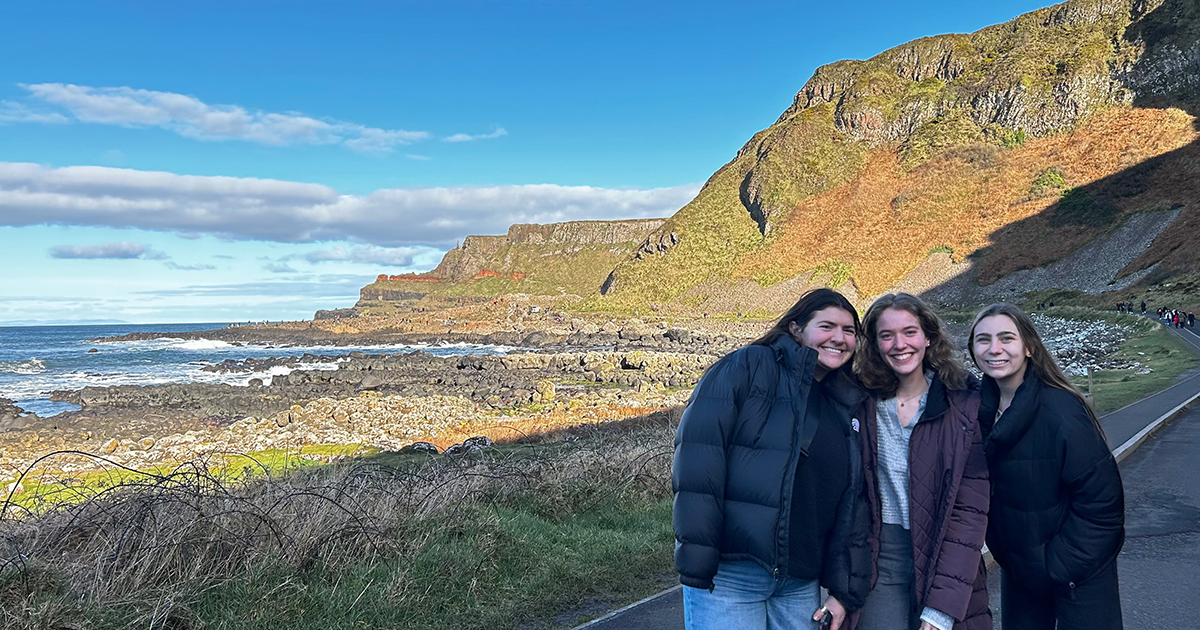 School of Nursing study abroad
July 25, 2023 Written by Amy Cherry | Photos courtesy of Lauren Maransky, Sadie Davis, and Emma Kingkade
Full-semester program seeks to expand study abroad partnership with University of Limerick in Ireland
When Sadie Davis, a southern Delaware native, boarded a plane solo bound for Ireland for a semester-long study abroad, she was nervous.
"I knew I wanted to go the second the School of Nursing started talking about the opportunity, but as the day got closer and closer, I was scared," Davis said. "I even cried in the TSA line as I left my parents."
She had traveled to Europe before but had never been away from home for so long. But from the moment the University of Delaware nursing major stepped on the University of Limerick (UL) campus, she felt an instant calm.
"It just clicked. I'm here for five months, and I'm going to make this place home," Davis said. "As opportunities arose, I tried new things and took chances. I tried to see everything, accept the culture, and I knew I was creating lifelong memories."
Davis was one of a dozen School of Nursing (SON) sophomores who had the opportunity to embark on UD's latest study abroad offering — a full semester-long experience in Ireland. During the inaugural immersive experience that coincides with UD's study abroad centennial, nursing students embedded at UL enrolled in unique courses, learned alongside students from all over the world, conducted research and traveled across Europe.