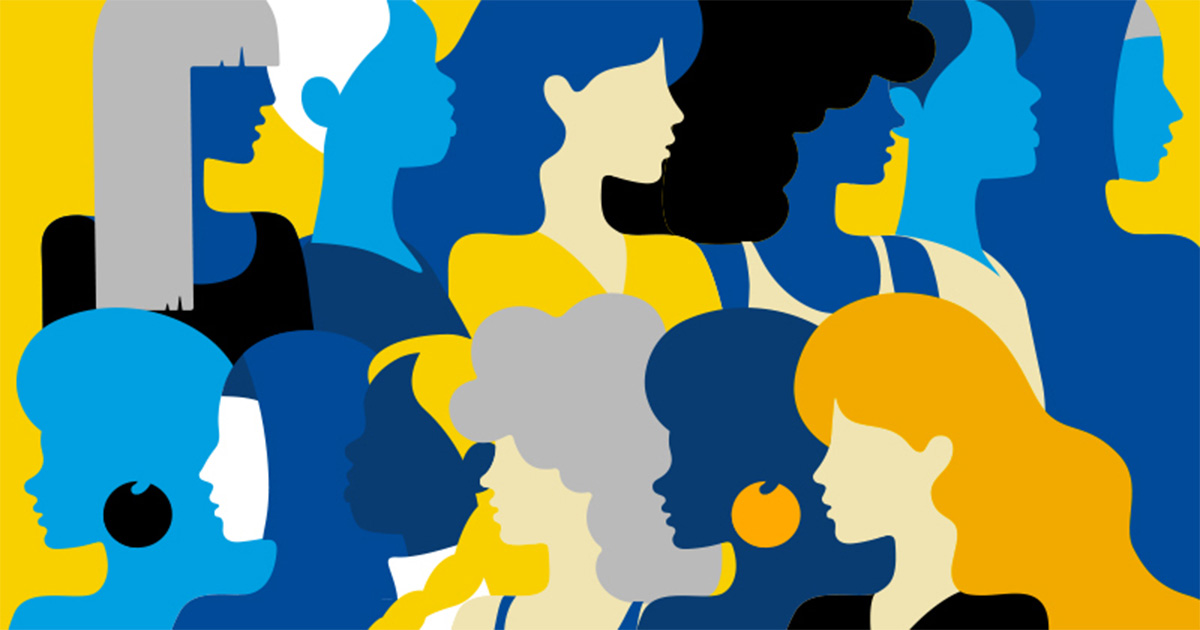 Women's History Month Department Chair Spotlights
March 08, 2023 Written by Amy Cherry | Photo by Maria Errico
March is Women's History Month. Founded in 1987, this month is a time to recognize important contributions women have made in history and in contemporary society.
This year's theme is "Celebrating Women Who Tell Our Stories," and the National Women's History Alliance notes women's stories "expand our understanding and strengthen our connections with each other."
The College of Health Sciences is fortunate to have many strong women in positions of leadership, who've had a profound impact both in the workplace and in their communities. Each week, during Women's History Month, CHS will profile one of our department chairs, in hopes their stories of success will inspire others.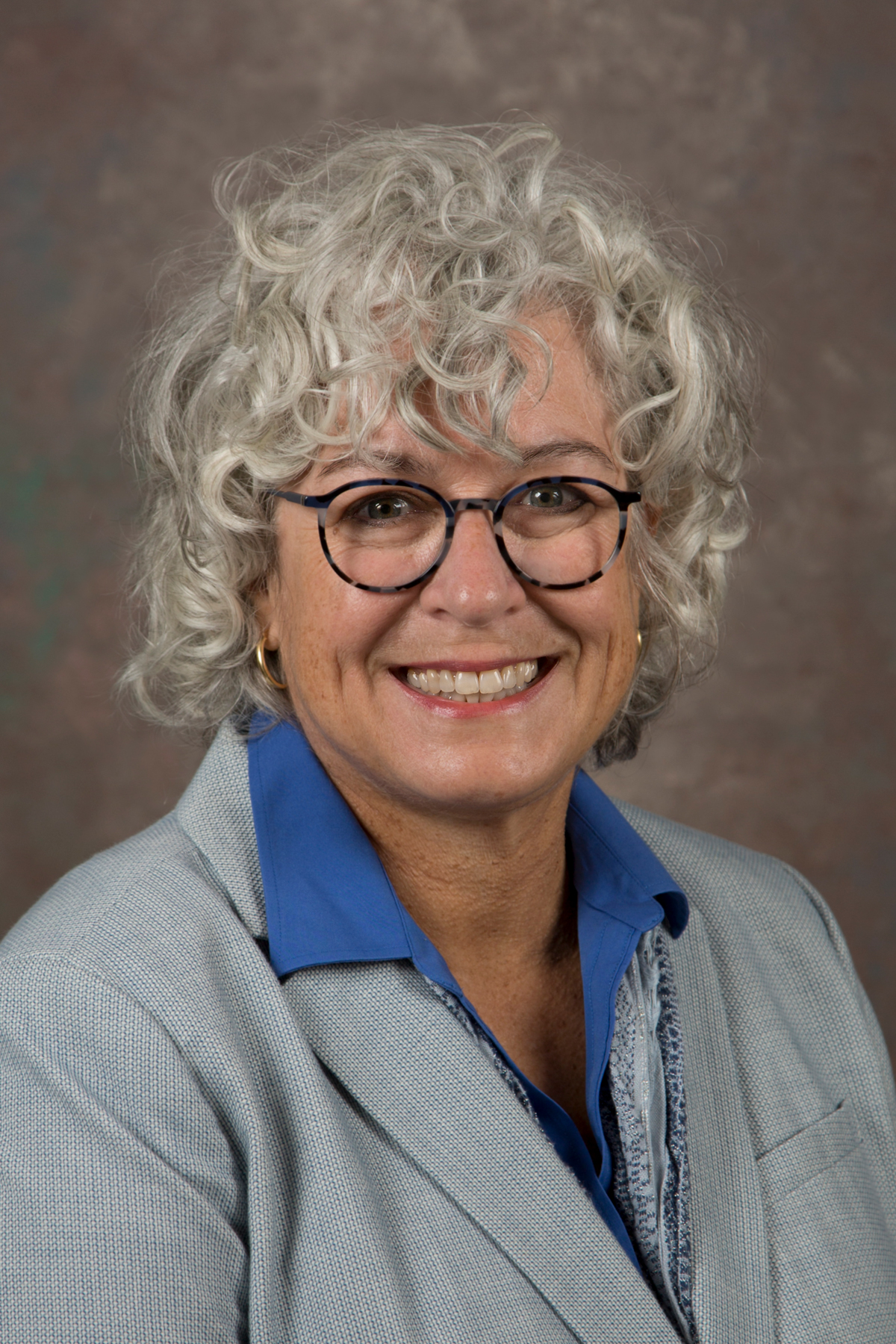 Diane Chugani, Interim Chair, Communication Sciences and Disorders Department
Diane Chugani spent her summers in high school as a Red Cross volunteer at a summer camp for children with developmental disorders. It was there that her passions for helping others and the Communication Sciences and Disorders field were born.
Her research focuses on neurodevelopmental disorders, particularly in children with autism, epilepsy, and genetic disorders at the intersection of those two disorders, such as Tuberous Sclerosis Complex (TSC).
"In TSC, children have lesions throughout their body, but in particular they have them in the brain, and that leads to problems with epilepsy and autism. My research has used molecular imaging and positron emission tomography (PET) to look at the biochemical characteristics of these lesions and how that impacts the child's health and behavior."
Chugani obtained her undergraduate degree in psychology from the University of Maryland. During that time, she also met her husband, Harry, who's now a semi-retired pediatric neurologist. Their studies would become deeply intertwined.
"When I was an undergrad and he was a medical student at Georgetown, we worked at the laboratory of Louis Sokoloff at NIH where the 2-deoxyglucose method was developed. This method was the precursor for the use of fluorodeoxyglucose, the main tracer used now clinically in a PET scan," she said.
She obtained her doctorate in pharmacology from the University of California, Los Angeles (UCLA), where she would become a postdoctoral fellow and ultimately an assistant professor.
While a postdoctoral fellow in Biological Chemistry at UCLA, she met then-Department Chair Elizabeth Neufeld, her postdoctoral mentor's mentor.
"In a way, I'd say she's my academic grandmother," Chugani recalled fondly. "She did a lot of very important work on lysosomal enzyme diseases and is a member of the National Academy of Sciences. My exposure to Dr. Neufeld's work peaked my interest and collaboration with a team of scientists, including Ho Ming Chow, Evan Usler and Aditya Dutta at UD working on stuttering, in which genetic studies implicate lysosomal enzyme transport."
Chugani would stay on the West Coast for more than her decade before she and her husband were recruited to Michigan for their dream job.
"Children's Hospital of Michigan was interested in being the first center to have PET, and so they recruited us to start that center," she said. "Setting up our lab and hiring all the staff was pretty exciting; it's a multi-disciplinary field that includes radiochemists, physicists, and physicians who are doing studies and clinical work in PET."
During her 22 years at the Children's Hospital of Michigan, she rose to chief of clinical pharmacology and ran the hospital's research unit. She also founded an autism treatment program with three centers in that area. Those programs continue to thrive.
"Starting the autism intervention program that has impact on people's lives now is important to me, as it takes so long for our research to reach the clinic," Chugani said.
Chugani left the Midwest to join the University of Delaware College of Health Sciences faculty in 2016 when the Communication Sciences and Disorders Department was in its infancy. She became interim chair of the department in 2022.
"I feel my biggest contribution to the University is mentoring young faculty in our department. I have so much respect for our faculty, and I love and admire all of them," she said. "But I'm also really proud of providing a deeper understanding of the mechanisms in the brain underlying brain disorders and developing pharmacological treatments based upon that understanding."
She also loves grant writing and mentors young researchers obtaining their first grants through the NIH Academy.
As the search for a new chair of the CSCD Department continues, Chugani doesn't take being leader of the growing department lightly.
"It's a big responsibility. Things were different when I was a student, especially in the field of radiopharmaceutical development for PET, where I was often the only woman in the room," she said. "Communication Sciences and Disorders is actually a woman-dominated field. I think being a woman scientist, there were women who came before me who made things better for women in science, and I feel a responsibility to keep that path open for women, as well as for anyone facing discrimination due to their gender."