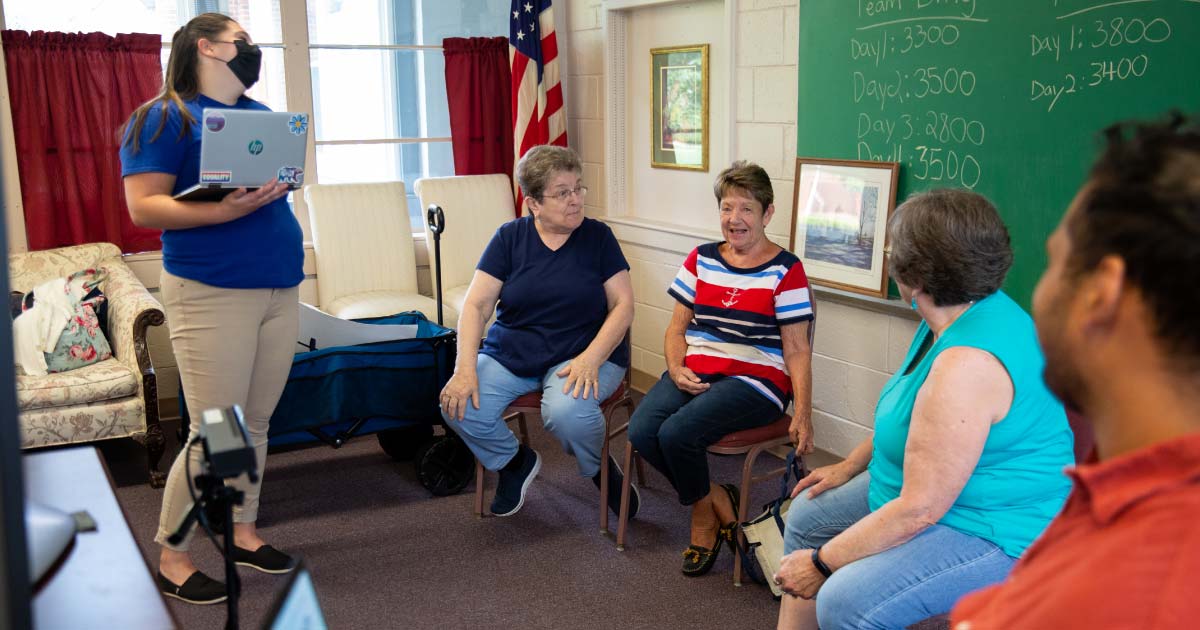 December College of Health Sciences For the Record
January 03, 2023 Written by CHS Staff | Photo by Ashley Barnas
For the Record provides information about recent professional activities and honors of University of Delaware faculty, staff, students and alumni.
Recent appointments, presentations, publications and honors in the College of Health Sciences include the following:
Presentations
Kimberly Hopkins and Caren Coffy-McCormick, instructor and assistant professor, respectively, in the School of Nursing, presented at the Sigma Theta Tau Lambda Eta Fall 2022 Substance Use Disorders Conference held in Salisbury, Maryland. The purpose of the conference is to educate other health professionals on substance abuse faced by healthcare workers. Their presentation emphasized spreading awareness about the Delaware Professionals' Health Monitoring Program, which offers a variety of resources and services to assist nurses and other professionals in their recovery process without fear of losing their jobs. This program operates as an agreement to check in twice a month with a contact, provide coaching, structure reinforcement, coordinate care and engage community support to aid and ensure a successful and lasting recovery. To best serve individual needs and engagement, there are three methods of enrollment: self-voluntarily, referral by a third party or mandate through board order. The program also offers toxicology testing, case monitoring, a website for licensees and evaluations to determine the best treatment plan. "We want nurses and other health professionals to know that it's not over if they're facing these challenges," Hopkins said. "There are programs that can help with recovery by allowing people to continue working, maintain sobriety and prevent relapses. No one wakes up in the morning and chooses to have a drug addiction. It's important that we care for each other as nurses – to destigmatize these issues in our field and strive to turn inward our profession and help everyone who is struggling." 
Honors
Elizabeth Orsega-Smith, professor in the Department of Behavioral Health and Nutrition, was recently awarded the 2022 Excellence in Scholarly Community Engagement Award, which highlights a faculty member's excellence in community engaged teaching, research and service. The award provides $5,000 to be shared with an identified community partner, the Howard Weston Senior Center. Orsega-Smith was nominated for this award for her extensive experience engaging more than 1,800 students in community-based research, focused on improvement of health and wellbeing for at-risk populations throughout Delaware and the surrounding area. One of the highlights of her recent research has been using scholarship initiatives, such as the Summer Service Learning and Community Engaged Scholar Program, to provide opportunities for research in local senior centers with health-based programs. By implementing the Nintendo Wii platform in senior living centers, students have been able to help seniors find a new way to boost physical engagement through activities such as bowling, baseball, tennis and golf. Additionally, students have organized a variety of other events to continue engaging seniors both cognitively and physically.
To provide information for inclusion in For the Record, submit a Communications Request Form here. To view a recent For the Record regarding the entire university, search here.