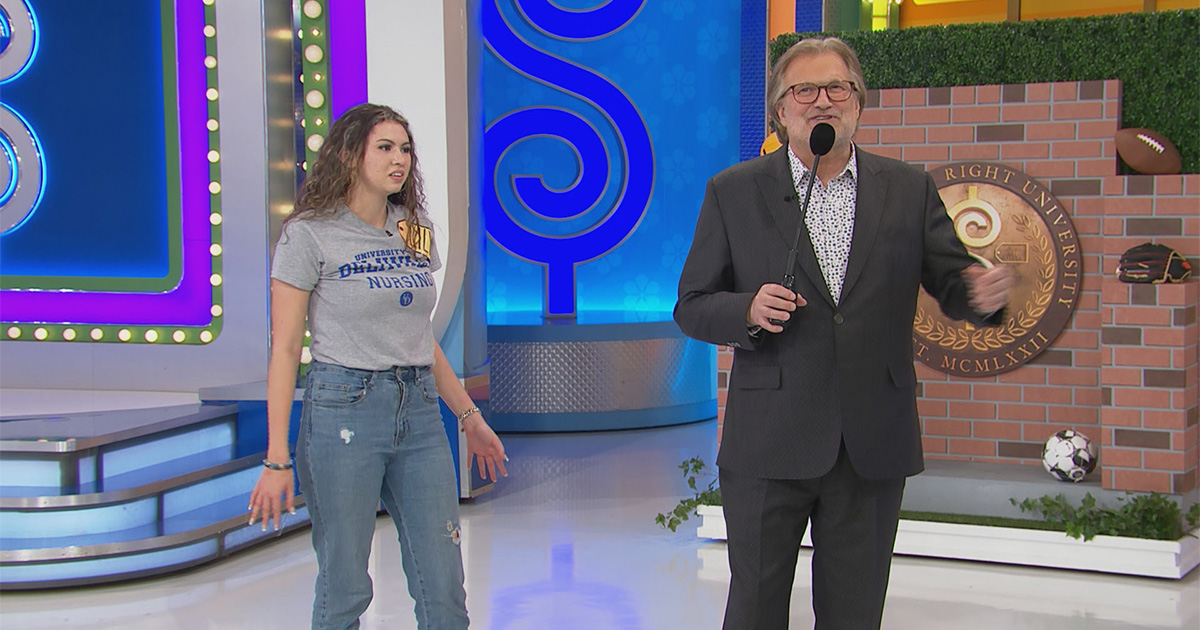 Come on Down!
March 10, 2023 Written by Amy Cherry | Photo courtesy of Price is Right
UD School of Nursing student to compete on "The Price is Right"
When Lily Ramos heard the game show announcer's bellowing voice shouting the iconic words: "Come on down!" she couldn't believe her ears.
The University of Delaware junior nursing major from Southern California had been shouting those same words over and over again to hype herself up as she waited in line since dawn to be a contestant on the popular game show, The Price is Right. The opportunity to compete on the special college edition would give her the chance to wipe out her student loans.
"I'm thankful to my mom and dad for supporting me and paying for part of my college, but I did have to take out loans to pay for my education, and that's something I'm worried about in the back of mind and in the future," she said.