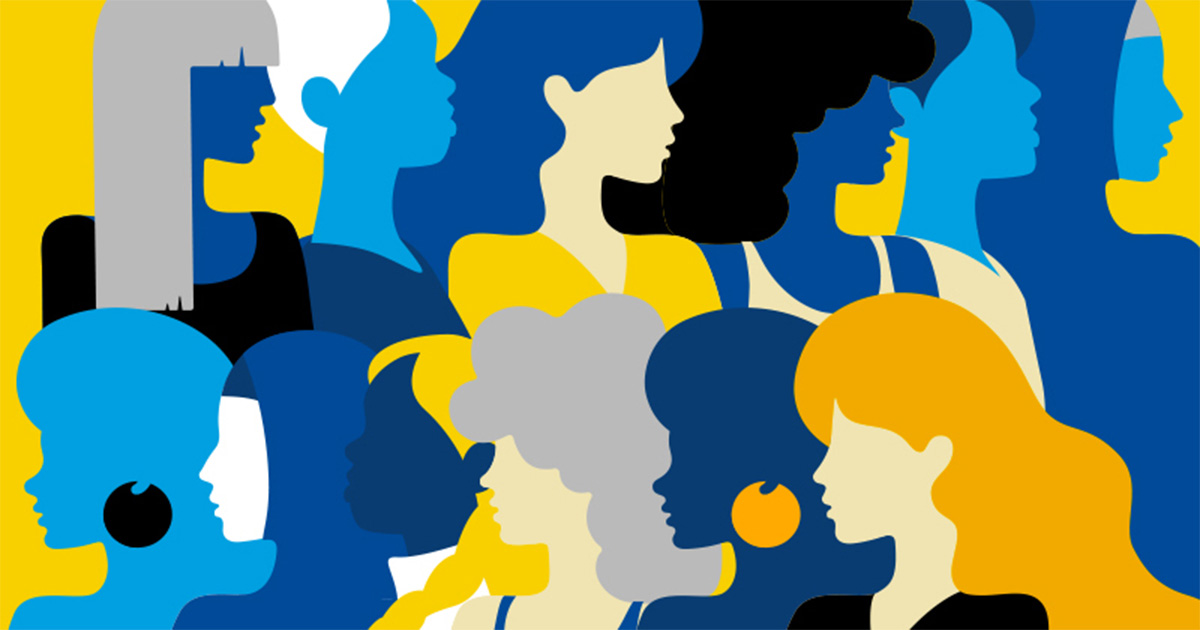 Women's History Month Department Chair Spotlights
March 01, 2023 Written by Amy Cherry | Photo by Ashley Barnas
March is Women's History Month. Founded in 1987, this month is a time to recognize important contributions women have made in history and in contemporary society.
This year's theme is "Celebrating Women Who Tell Our Stories," and the National Women's History Alliance notes women's stories "expand our understanding and strengthen our connections with each other."
The College of Health Sciences is fortunate to have many strong women in positions of leadership, who've had a profound impact both in the workplace and in their communities. Each week, during Women's History Month, CHS will profile one of our department chairs, in hopes their stories of success will inspire others.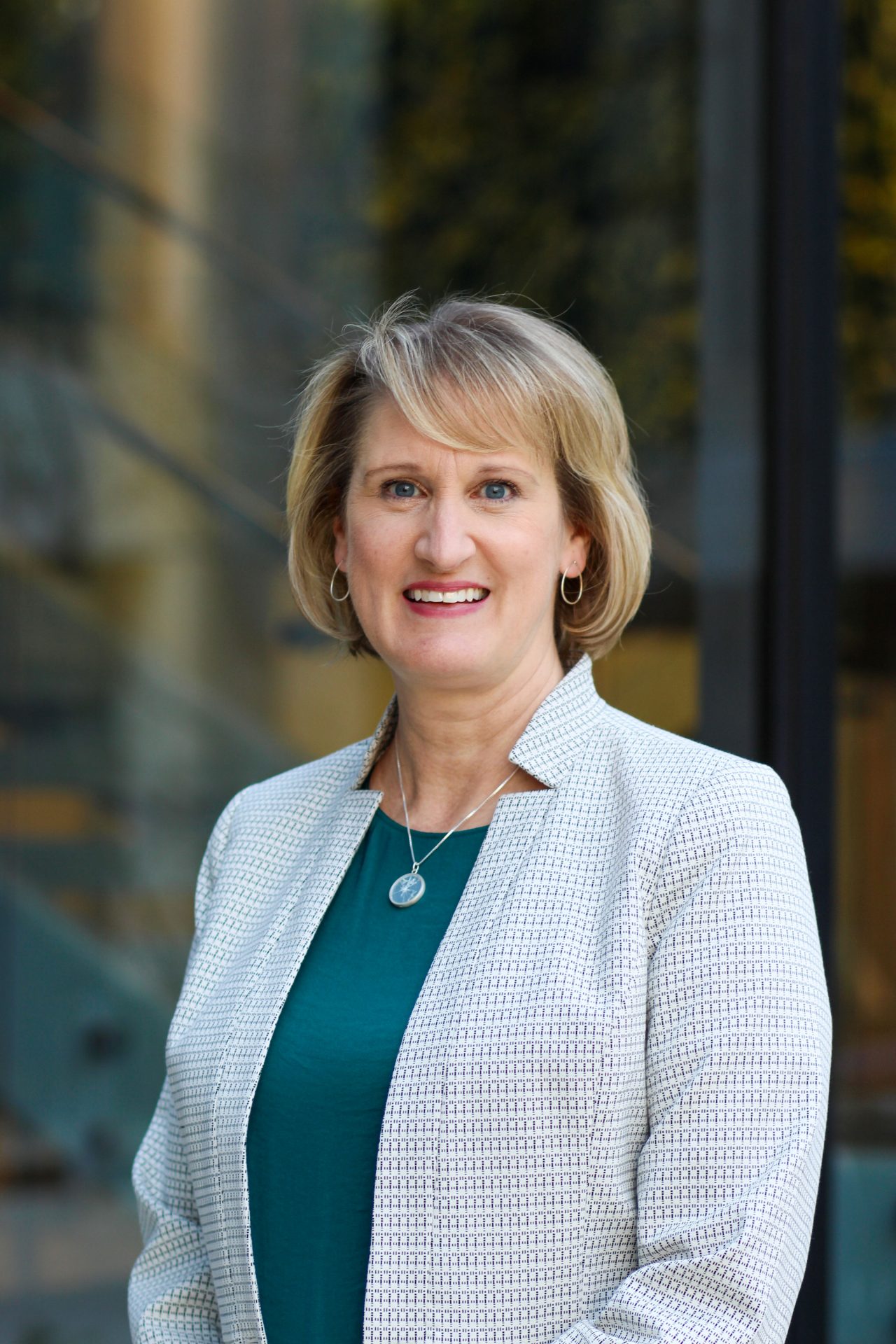 Darcy Reisman, Chair, Physical Therapy Department
Take your daughter to work day was a regular occurrence in Darcy Reisman's life. She remembers the thrilling feeling of being inside a hospital, where her father worked as a physical therapist and administrator.
"In the 1970s, a lot of people didn't even know what a physical therapist was," she said. "From a young age, I knew about the profession."
She didn't realize in that moment that she'd follow in her father's footsteps. By the time she was in high school, Reisman was certain she wanted to pursue a career in healthcare, so she volunteered in the hospital's rehabilitation unit, which directly inspired her career path.
"Most people get drawn to physical therapy as an adolescent because of sports, but I was really drawn to neuro rehab and working with people who've had a neurologic condition, including stroke, Parkinson's Disease, multiple sclerosis or a brain injury and how these brain challenges affect movement," she said.
Reisman studied health science with a minor in psychology at the College of St. Scholastica in Minnesota and got her master's in physical therapy with a focus on neurological rehabilitation from the same institution.
Reisman obtained her doctorate in biomechanics and movement science (BIOMS) from the University of Delaware in 2003 and completed a postdoctoral fellowship at Johns Hopkins Kennedy Krieger Institute. During that time, she stayed connected with UD through teaching and assisting with neurology curriculum and at the clinic.
"So, I never really left UD," she laughed.
She was hired as an assistant professor in 2006 and rose to chair of the Physical Therapy Department in fall of 2019, which has seen astronomical growth over the past decade.
"Our doctoral program has doubled the number of students it serves from 30 to 60 students. We have three of our own residency programs and three additional programs in conjunction with Johns Hopkins," she said. "There were eight physical therapists obtaining their Ph.D. and getting mentored by PTs in the BIOMS program, now we have between 27 and 35 Ph.D. students being mentored by PT faculty."
Reisman's research interests have always followed her clinical interests. Through various studies, Reisman works to develop scientifically-based interventions that improve the health and quality of life of people who've suffered from a stroke. In 2003-2004, she helped found a division of the PT clinic dedicated to the treatment of neurological conditions and older adults.   
"This clinic provides outstanding training specific to older adults and those with neurologic conditions for our DPT students," Reisman said. "It also serves as an amazing resource for specialized care for these populations in our community."
While physical therapy is a female-dominated profession, Reisman sees fewer females in positions of leadership in the field.
"Like most professions, our leadership often is male dominated. I'm used to working with a lot of women, and I'm very comfortable with that, but I do think that it has been different transitioning into an administrative role, where I've found that a lot of my colleagues are not women," she said. "As a faculty member and researcher, being a woman was no different than the fact that I have blonde hair. But I feel the importance of being a woman leader more in my administrative role, and my approach is very people centric."
As a leader, Reisman brings a lot of positive energy to her department.
"If there's a problem, I want to solve it, and I think that people look for that in a leader," she said.
She credits strong women mentors in her life -- her mother and Amy Bastian, professor of neuroscience at Johns Hopkins, with helping her become a great leader.
"My mother, in part, inspired by interest in teaching and getting my Ph.D. and going into academia," she said. "Then, Amy Bastian was just an amazing scientist, who showed me how to be a strong female scientist."
Over the years, Reisman said her students have helped open her eyes.
"They've helped me see that everybody sees the world through their own lens, and that it's really important when we have interactions with people, whether patient-therapist or educator-student, we always try to ensure that we're understanding where the other person is coming from," she said.
Through her, she hopes students learn to live for their passions.  
"As long as you have a passion for learning, there will always be a new, fun challenge to take on," Reisman said.
Her proudest moments in her career have been seeing her students succeed.
"It's a series of moments--when I see people that I've trained go on and be really successful and exceed what I've been able to do, it leaves me beaming," she said.
She points to another strong woman in her life, Ph. D. student Maggie French, who graduated from UD's  Doctorate of Physical Therapy program during the pandemic. Reisman called French, who went on to complete a postdoctoral fellowship at Johns Hopkins, a "trailblazer."
"She's learned how to do data analysis on large sets of electronic health data, and she's really paving the way," she said. "There's a lot of people in rehab doing that with musculoskeletal conditions, but hardly anyone doing that with neuro-rehab, and she's really paving the way in our profession."
Ten years from now, both of Reisman's children will have graduated from college; her daughter is already following in her footsteps and studying neuroscience at the University of Pittsburgh. Reisman then hopes to spend time traveling but maintain her roots in physical therapy by continuing to teach and mentor others in research. For those who want to follow in her footsteps, her advice:
"Dream big and be fearless."