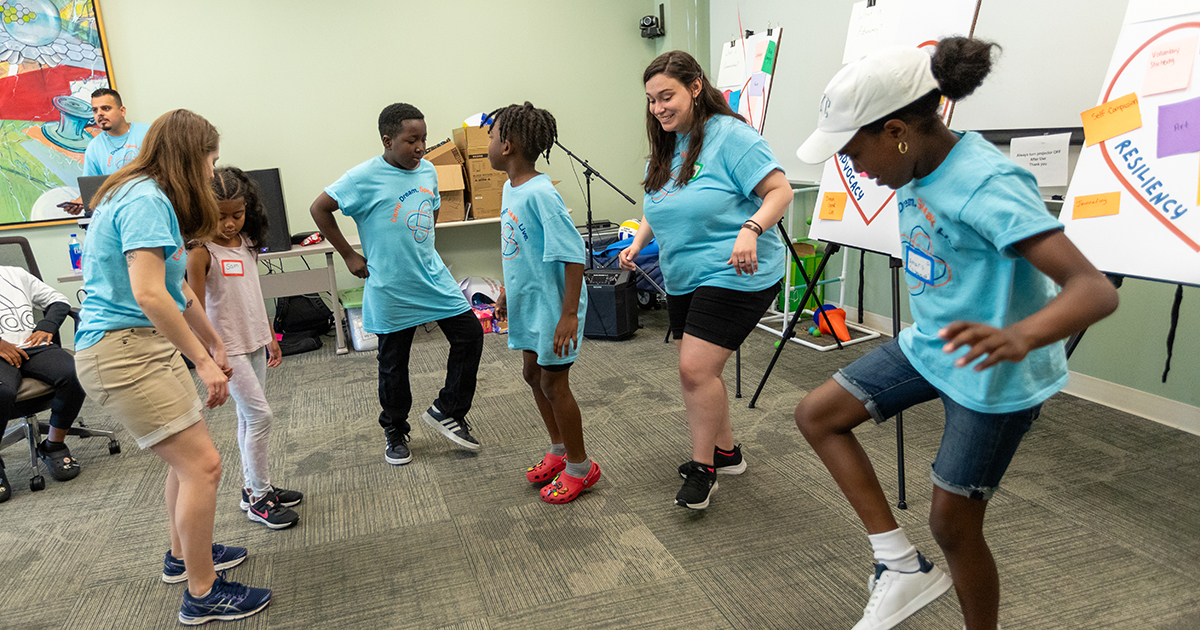 Camp Dream. Speak. Live.
August 09, 2023 Written by Amy Cherry | Photos by Ashley Barnas
Summer camp for children who stutter helps them become effective communicators
At Camp Dream. Speak. Live., children who stutter, ranging in age from 4 to 15, set up shop on the University of Delaware's main campus, grabbed the microphone, and proudly shared their name and that they have a stutter, and what they want the world to know about stuttering.
"Stuttering is much more common than people might think," said Elias, 12, of Brooklyn, New York.
"Stuttering is genetic and runs in people's families, and 1% of people in the world stutter, and it's more boys than girls," said Raheem, 9, of Newark.
Too often, children who stutter and their families are told they must overcome or reduce their stuttering to pursue their dreams. This false and damaging notion that stuttering is a problem that needs fixing is precisely what Camp Dream. Speak. Live. seeks to reverse. By instilling children who stutter with confidence and resilience, Camp Dream. Speak. Live. teaches kids to become effective communicators and advocates for themselves.
Camp Dream. Speak. Live. was founded by Courtney Byrd at the Arthur M. Blank Center for Stuttering Education and Research at the University of Texas at Austin through generous philanthropic support in 2014. The camp has a waiting list a mile-long, with children and their families hailing from all over the country to participate in the evidence-based Bla