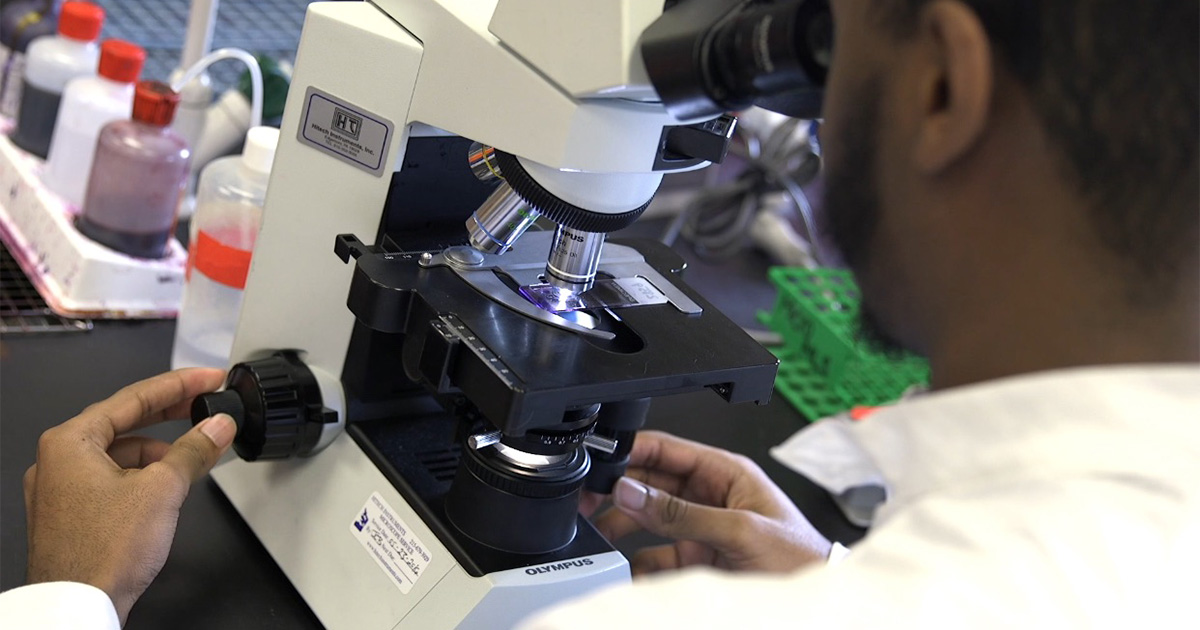 Celebrating Medical Laboratory Professionals Week
April 24, 2023 Written by Amy Cherry | Photos submitted by Nyle Smith
Nyle Smith, CHS, Class of 2018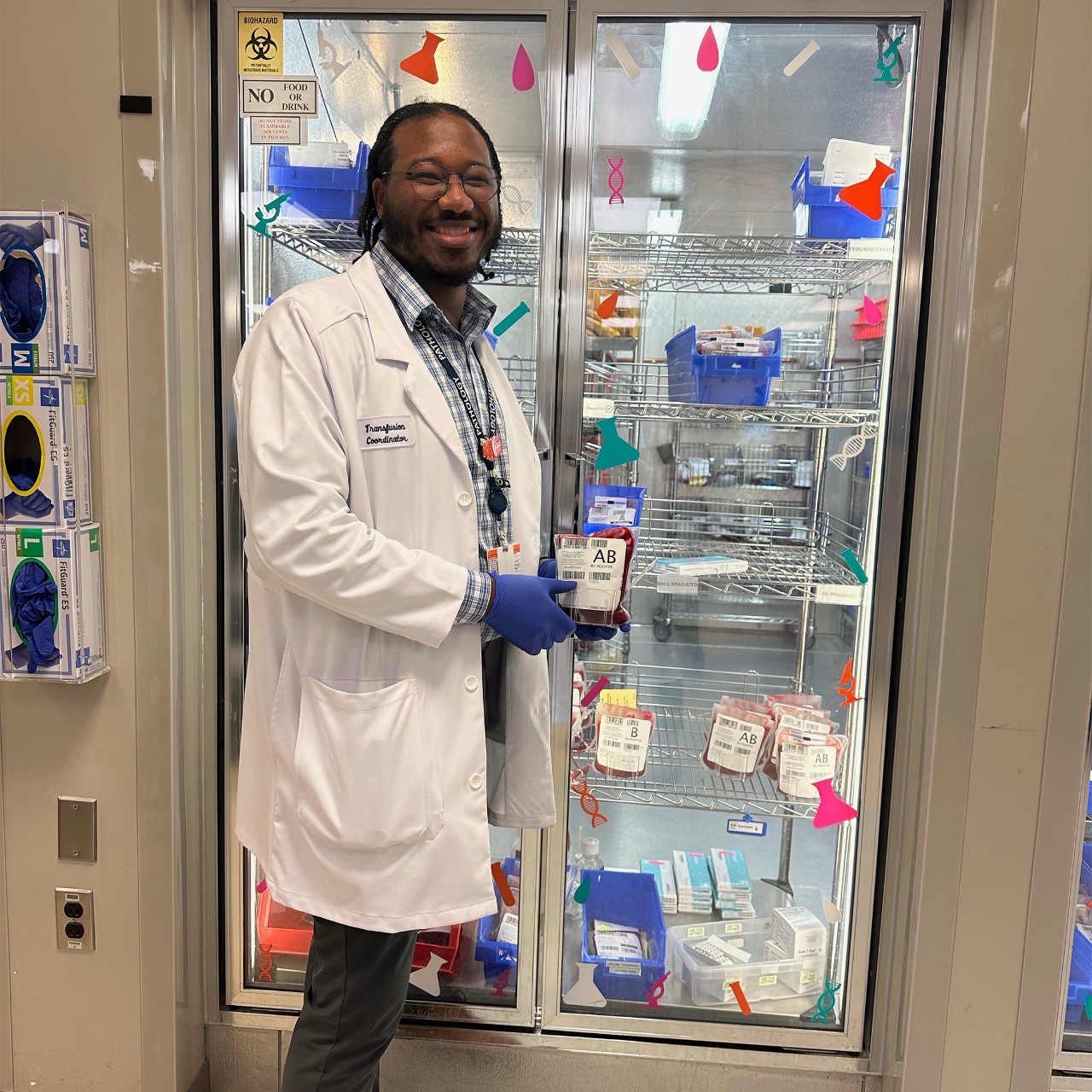 Nyle Smith walked onto the University of Delaware's campus as a biology major, thinking he wanted to go to medical school.
He quickly changed his tune when he discovered the medical laboratory science (MLS) major at UD.
"I wanted to pursue a major where I could immediately get a job after if I chose not to go to medical school, and this major lined up with jobs I was interested in," he said.
In high school, he had never heard of the medical laboratory scientist.
"You always have family members who are nurses, but you never heard about the medical laboratory scientist," he said. "Most people don't know that medical lab scientists are the ones performing key tests. Now, that I'm in the field, I know so many people who are passionate about this career path."
Smith, who graduated from the College of Health Sciences in 2018, is a lead medical technologist and transfusion coordinator for the blood bank at Johns Hopkins Hospital in Baltimore, Maryland, focusing on oncology and pediatric patients.
"Our blood bank coordinates platelet transfusions for those patients," he said. "We attend rounds in oncology and coordinate with physicians, nurse practitioners, physician assistants, nurses, and pharmacists on transfusion plans."
There, he helped to implement new processes and coordinate changes under new management, which helped him to realize he hopes to work in operations on an administrative level down the line.
During his time at UD, Smith worked for four years as a clerk in the blood bank at Christiana Hospital, which propelled him into his leadership job at Hopkins. He still works as a medical laboratory scientist part-time at Christiana.
"Before I even went on my clinical rotations, I knew I wanted to work in blood banking," he said. "Since I was a student who wanted to stay as a lab technologist, they taught me so much."
Smith said his rigorous studies in the Medical and Molecular Sciences (MMSC) Department at UD prepared him perfectly for his current role.
"I felt prepared to face people clinically," Smith said. "In my job now, I'm put up against physicians and have to reason and argue my knowledge versus their knowledge when it comes to coordinating a transfusion."
While many medical laboratory scientists work behind the scenes on a patient's diagnosis, Smith gets to strike a balance.
"I'm still connected to the lab, but I'm extroverted, and I love talking to people. I like being a part of a patient's care and knowing that I'm working towards something that's going to help their care in a direct way," he said. "So, my role is a great mix, where I'm not too patient-centered, but I have enough contact that it's the best of both worlds."
His job is unique though, and not all hospitals have this role.
"In the lab, we can be removed from the other departments, and some don't have strong knowledge of a department's inner-workings and how we can help one another," he said. "My role, essentially, being inside the oncology department helps me know the ins and outs of the department, which is vital to blood banking. Other hospitals would benefit from having similar roles."
Amid the shortage of medical laboratory scientists nationwide, Smith believes the profession must be more versatile to grow.
"We have the same basic clinical knowledge as someone in medical school, so we can be in other areas and interact with providers on the same level," he said. "I believe it would be more beneficial to showcase all the other jobs you can do with a medical laboratory science degree. While it's not necessarily a steppingstone because we want to retain people in the lab, so many people want to do more, and if we market it as a pathway to other careers, it could attract more people."
He points to nursing as a prime example.
"Instead of just focusing on a person staying a bedside nurse for their entire career, nursing has explored alternative pathways and enhanced the profession with nurse practitioner degrees or nurse leadership pathways," he said.
Smith added that increased pay and more flexibility would help advance the profession as well.
"The pay needs to be more competitive, and I think the labs need to be more open to different types of positions, different hours, and increased vacation time."
He offered this advice to current MLS students:
"Explore all your options. There's so much you can do with an MLS degree, and there's room to grow," Smith said. "As much as we want you to stay in the lab forever, don't think you have to do this forever. There are so many options on your career path."