Filter by College
Filter by Subject
Medical Laboratory Science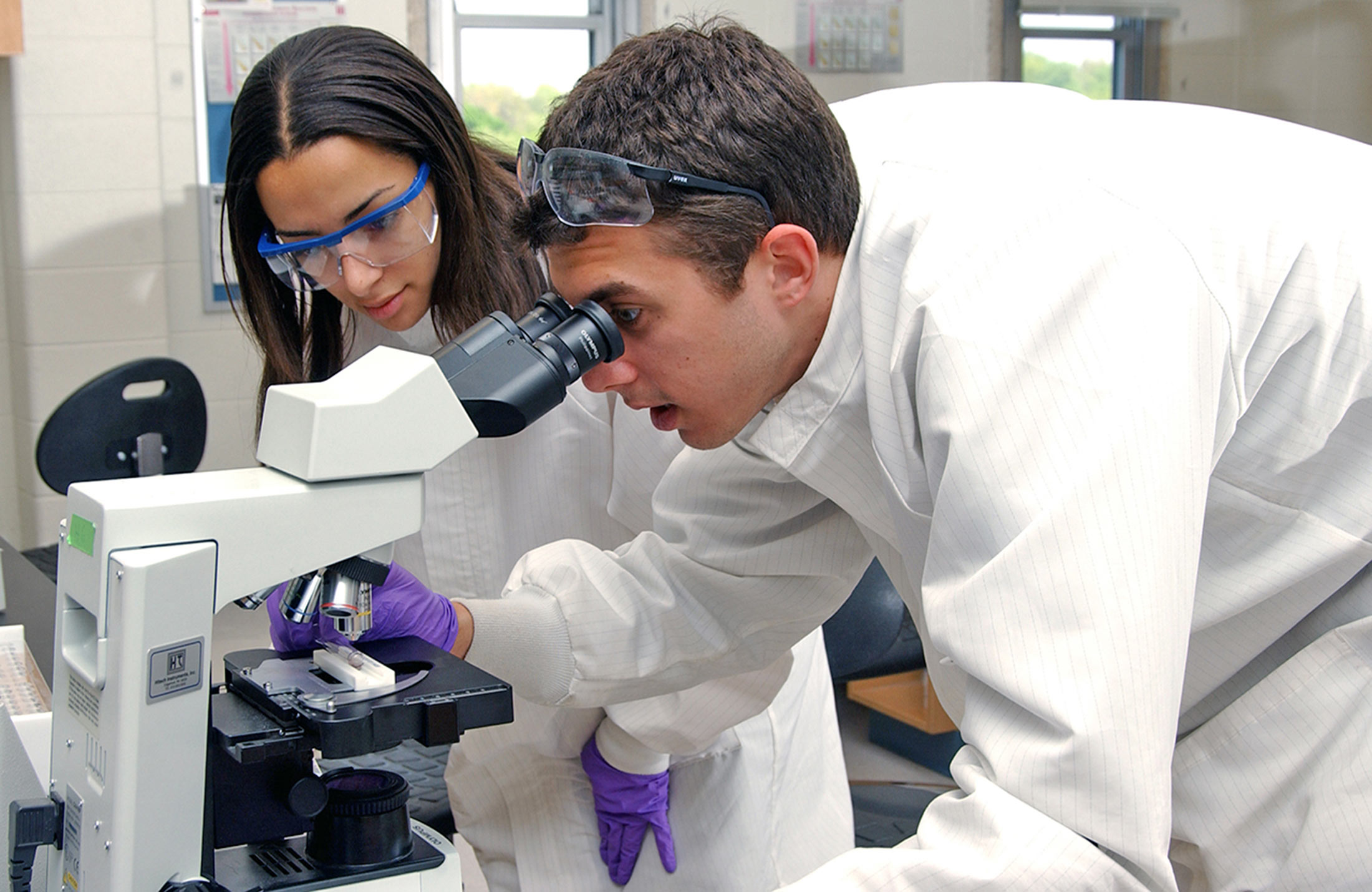 Experiential learning through clinical education
Medical laboratory science encompasses the essence of biology, chemistry, and medicine. It is associated with the prevention, diagnosis, and therapy of disease through the understanding, application, and performance of clinical laboratory analyses. Medical laboratory scientists perform laboratory tests on blood and other body fluids to aid in the maintenance of health and the diagnosis and treatment of disease. The medical laboratory science major prepares students for national certification as medical laboratory scientists through the American Society for Clinical Pathology Board of Certification (ASCP BOC).
Freshmen enter as medical laboratory and diagnostics interest majors. In order to enter the medical laboratory science major at the end of the sophomore year certain criteria are required: a minimum 2.00 GPA for the first 4 semesters, minimum 2.00 GPA for prerequisite courses in chemistry and biological sciences (science index), and completion of at least 60 credit hours, including the prerequisite courses. Admission to the junior/senior major is determined by academic achievement. Students who meet the standards are admitted to the major in descending order of grade point average until the 36 positions in the junior class are filled. In the past, all sophomores with both a 2.5 or better GPA and a 2.00 or better science index have been successful in gaining admission to the junior/senior major.
AREAS OF STUDY
Chemistry
Microbiology
Nanomedicine

CAREER OPTIONS
Hospital and private clinical laboratories
Public health agencies
Industrial medical and biomedical laboratories
Research and forensic laboratories
Educational institutions
Pharmaceutical companies
Fertility centers
Physicians' office laboratories
Veterinary laboratories
Technical sales
Instrument service
Management
Teaching
Medical writing
GRADUATE PROGRAMS
Clinical chemistry
Microbiology
Molecular biology
Management or Education
What's special about this program?
Students in this major complete experiential learning through clinical education in laboratories at the program's hospital and private affiliates. Graduates in Medical Laboratory Science earn a Bachelor of Science degree and also may qualify for a minor in Biological Sciences if they meet certain criteria. Our students receive excellent academic and career advisement, are specifically prepared for physician assistant studies through the only pre-physician assistant concentration on campus, and use biology and chemistry knowledge in medical-related careers.
Sample curriculum
Ready to become a Blue Hen?