Cuffee accepted into Society of Behavioral Medicine Leadership Institute
March 21, 2023 Written by Amy Cherry | Photo by Ashley Barnas
Year-long professional development opportunity kicks off in April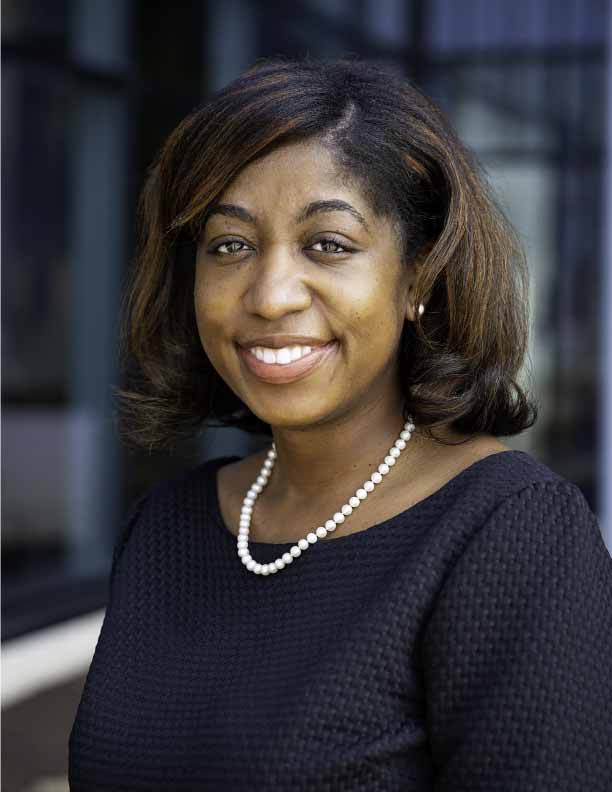 Yendelela Cuffee, assistant professor in the Epidemiology Program and associate director of the Partnership for Healthy Communities, has been accepted into the 2023-24 Society of Behavioral Medicine Leadership Institute. Just 30 people were selected nationally for the Institute's seventh cohort. Cuffee has been an engaged member of the professional association for more than a decade.
The mid-career year-long professional development program leadership training opportunity kicks off with a two-day conference in Phoenix, Arizona, in April. The professional development opportunity is designed to train leaders in behavioral medicine in collaborative research and mentoring.
"It's going to be a really great and rewarding experience," she said. "I'm honored that I was accepted into the program."
Through the Leadership Institute, Cuffee will be paired with a mentor who will work with her to bolster leadership skills and advance her research.
"I am at a pivotal point in my career, and this program provides an opportunity to think about transitioning into a leader in behavioral health research and stepping more fully into the role of a mentor and advisor for students."
Cuffee will also be assigned a career coach who will help her determine her leadership style, enhance her communication skills, and strategically align her goals with upcoming opportunities.
Those goals include expanding upon her idea that storytelling can be a powerful approach to changing behaviors. For the past five years, Cuffee has partnered with local federally qualified health centers to recruit patients with hypertension and explore their experiences living and managing the medical condition. Those stories were filmed.
"The goal is to share their stories with others who also have hypertension and roll that out into an intervention coupled with educational materials from the American Heart Association," Cuffee said.
Cuffee is in the process of applying for a grant to expand upon the work and develop interventions in conjunction with community-based health centers.
"I want to think more about integrating lifestyle and behavioral interventions into the clinical flow of community-based health centers," she said. "We have great evidence-based research programs that have been rolled out, but we haven't done a great job of how these programs fit within the clinical workflow and how we can make those programs available to people who often bear some of the heaviest burdens of the diseases that we're trying to overcome."