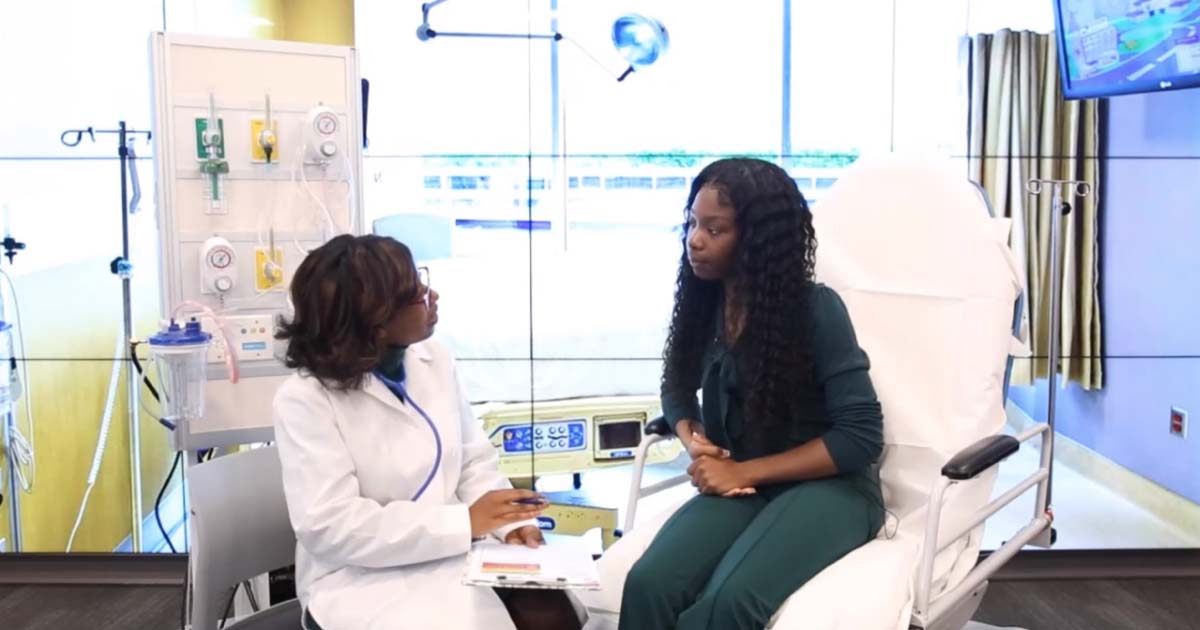 The Power of Storytelling at Hayes Symposium
May 03, 2022 Written by Colin Heffinger | Photos by Ashley Barnas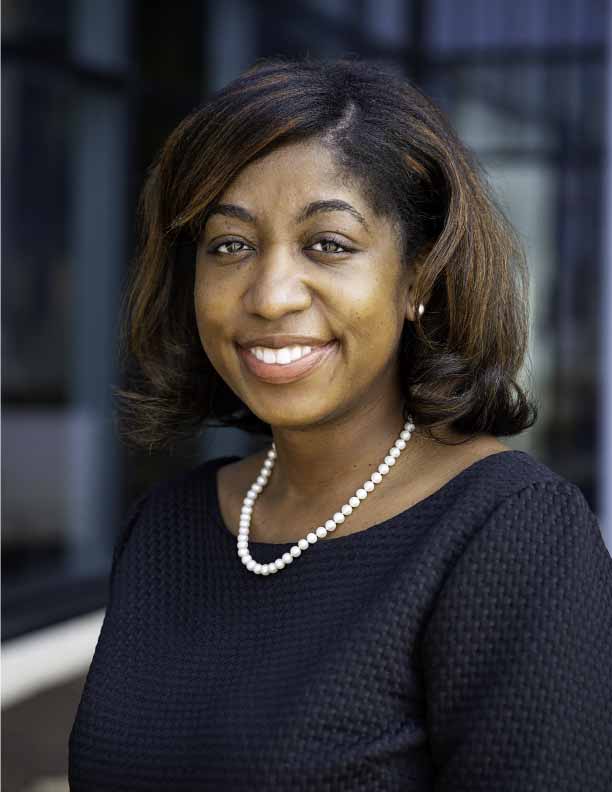 On Thursday, April 21, the University of Delaware's College of Health Sciences hosted its 2022 Evelyn R. Hayes Innovations in Healthcare Symposium virtually, via Zoom. The event is sponsored by Evelyn R. Hayes, Trustees Distinguished Professor Emerita in the School of Nursing. The full video recording of the symposium can be viewed here.
To kick off the event, Yendelela Cuffee, Assistant Professor of UD's Epidemiology Program, presented her keynote titled "Storytelling as an Approach for Promoting Lifestyle and Behavioral Change." Cuffee highlighted how storytelling can be a powerful tool to improve behaviors.
The foundation of Cuffee's research is focused on high blood pressure in African Americans. According to widespread research, 70 million Americans – roughly 1 out of 3 – have high blood pressure, contributing to higher risks of developing cardiovascular diseases. Cuffee highlighted how the rate of high blood pressure is much higher in African American men and women due to social and environmental factors, and how understanding these issues can help reduce disparities. 
During the presentation, Cuffee explained how individuals with a chronic condition sharing their stories can help others facing the condition, especially when they are members of the same communities. Through these stories, viewers see themselves making important lifestyle changes, ultimately leading to better long-term outcomes.
"We are creating a storyboard of real-life examples for how these individuals can use stories to promote wellness," Cuffee said. "Our goal is to make it accessible throughout the community. It's important to understand someone's lived experiences and how they can be used to educate and encourage others."
Through a prior research study led by Drs. Jeroan Allison and Tomas Houston at the UMass Chan Medical School, Cuffee discovered significant reductions in blood pressure for participants treated through storytelling interventions. Today, storytelling interventions are being used for treatment of several health conditions such as breast cancer, colorectal cancer, diabetes, and hypertension.
"After the study was published, we brought the participants and storytellers together to celebrate and tell them about the research discoveries and how they contributed," Cuffee said. "We really saw how you can bring this full circle to impact the community."
To further portray the impact of storytelling, UD's Healthcare Theatre created a two-minute performance portraying a hypothetical interaction between a doctor and her patient about intervention for high blood pressure.
Allan Carlsen, Assistant Professor of Theatre and Co-Director and Co-Founder of Healthcare Theatre (HT), reflected on HT's role to "build communication skills through the power of storytelling" for future leaders in healthcare.
"We train our HT students to be patients or family members, in health care scenarios, so the future providers can practice medical and communication skills in realistic, but safe, health care encounters," Carlsen said. "We have the capability to create entire community scenarios to effectively provide career practice in a realistic setting."
The performance highlighted various examples of how patients with high blood pressure can make sustainable lifestyle changes. These examples consisted of choosing for different meal options throughout the week and adding a 30-minute walk as part of hobbies, such as gardening.
Following the performance, a live Q&A was held by Cuffee and moderated by Rita Landgraf, Director for the Partnership of Healthy Communities and recently nominated Assistant Secretary for Aging in the Department of Health and Human Services. Landgraf asked a variety of questions regarding Cuffee's research and provided further insight.
"Having similarities to the storyteller can go beyond just race to include neighborhood, region, or ethnic backgrounds," Cuffee said. "Sharing stories from other racial and ethnic groups resonated with participants, even when we used this tool internationally."
"We learn a lot through peer support," Landgraf reflected. "When participants see someone who looks like them sharing impactful stories, we see how that can engage people who may not traditionally go into care and build attraction to continue following up. We understand the value in storytelling as a form of peer support."
To conclude the Q&A, Landgraf recognized Cuffee's new role in the Partnership for Healthy Communities, as Associate Director of Scholarships and Research. Landgraf discussed aspirations to use storytelling to connect with new people in need of care throughout schools and communities.
Evelyn Hayes followed up with closing thoughts and a call to action for viewers.
"This Symposium has focused on the accomplishments, opportunities, and challenges I see as yet to be achieved, especially through community-owned and managed research," Hayes said. "My hope is that our participants leave here today with new ideas and a desire to make a difference and improve health outcomes by advancing health equity in our community and beyond. I offer a call to action, to all viewers, to identify one thing you are going to do this year to contribute your unique skill set to address a challenge. Match your passion with a need, and work to fulfill that need."