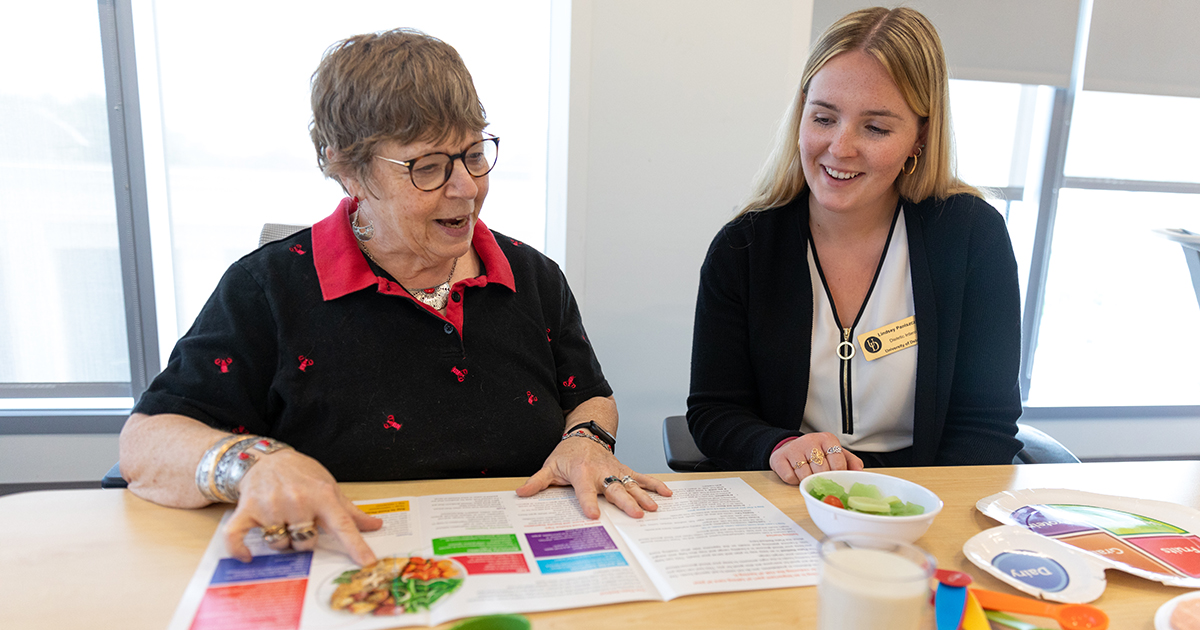 Department of Health Behavior and Nutrition Sciences welcomes new faculty
August 29, 2023 Written by Amy Cherry | Photo by Ashley Barnas
The Department of Health Behavior and Nutrition Sciences welcomed two new faculty members for the 2023-24 school year. They include assistant professors Daehyoung Lee and Jody Greaney. Learn more about each and what inspired them to pursue careers in behavioral health and nutrition.
Jody Greaney
Dr. Jody Greaney has joined the Department of Health Behavior and Nutrition Sciences faculty as an assistant professor. Greaney comes to the University of Delaware from the University of Texas at Arlington, where she spent four-and-half years as an assistant professor in the Department of Kinesiology within the College of Nursing and Health Innovation. At UD, Greaney will lead the Cardiovascular Psychophysiology Lab.
"I'm really excited to be doing such interdisciplinary work with my research," Greaney said. "We're trying to position ourselves at the intersection of the physiology and psychiatry worlds."
Greaney was trained as a cardiovascular physiologist and is studying the connection between mental and physical health. She's particularly interested in understanding cardiovascular function and dysfunction in adults with mood disorders, primarily depression.
"People with depression have an increased risk of developing cardiovascular disease in the future," Greaney said. "So, everything we're doing in our lab will help us better understand why that happens so we can develop strategies to sever the link."
She's also partnering with life-span developmental psychologist David Almeida from Penn State, continuing a collaborative relationship developed during her postdoctoral fellowship to study how everyday events and experiences influence physiology.
"Daily stressors like an argument with a partner or spouse, or you're running late to pick up your child from daycare--they're mundane experiences, but all of them elicit a stressful response and can impact mental and physical health. Building on some of our initial findings, we're now interested in whether and how these common stressful occurrences have implications for vascular health."
Greaney looks forward to working with students in her lab, including doctoral student Ashley Darling, who moved from Texas to continue working with her.
"It becomes personally satisfying to see the trainees in my lab do well," she said. "I've had the good fortune of seeing trainees working on projects in my lab go on to win awards for their abstracts at national conferences, and it's exciting to see that the research we're doing is resulting in opportunities for students to flourish."
Before turning to academia for a career, Greaney got her undergraduate degree in science preprofessional studies at the University of Notre Dame. She spent a semester in medical school before realizing it wasn't for her and took a job in the industry.
"That job wasn't intellectually fulfilling, and I really missed critical thinking about science, so I started looking at furthering my education."
Returning to UD as a full-time faculty member is a full circle moment for Greaney, who obtained her master's in exercise physiology and her doctorate in biological sciences at UD, working under the mentorship of College of Health Sciences Dean Bill Farquhar.
"Working with Bill was a phenomenal experience. His infectious energy is easy to model," Greaney said. "Now, I'm looking forward to building interdisciplinary collaborations and pushing the envelope in terms of the science. I love team science and working with incredibly smart people interested in the same issues who want to find answers."
This fall, Greaney will work on getting her research lab up and running. In the spring, she's slated to teach Research Methods and Statistics for Behavioral Health.
In her free time, Greaney loves to exercise and looks forward to being back on the East Coast, where the hikes will have better weather and more picturesque landscapes. She also loves to read fiction and political nonfiction and is a proponent of life/work balance.
"Everyone calls it 'work/life balance,' and you're starting off on the wrong foot," she said. "It's live a life, and you happen to work. I'm fortunate to really enjoy the work that I'm doing.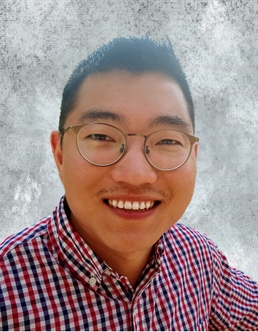 Daehyoung Lee
"Physical activity is for every body. No matter your challenges, you are entitled to be physically active. It's a human right."
As a new assistant professor of adapted physical activity in the College of Health Sciences Department of Health Behavior and Nutrition Sciences, that's Dr. Daehyoung Lee's motto. Lee, a native of South Korea, didn't meet a person with disabilities until his early 20s. His sister-in-law, who has a disability, was the driving force behind his career.
Lee comes to the University of Delaware from the University of Minnesota Duluth, where he was an assistant professor of adapted physical education.
"I was attracted to the initiatives UD is working on and the state-of-the-art research facilities in the STAR Tower," he said. "I felt I would be very supported in conducting my research, growing that pipeline, and collaborating with new colleagues."
Lee comes to UD with a one-year pilot grant from the Autism Intervention Research Network on Physical Health. He's studying the preliminary effectiveness of a gamified mobile health intervention to promote physical activity and sedentary behavior changes in autistic adults.
"Autistic adults are a population that's been very underrepresented and understudied compared to the autistic children population," he explained. "After high school graduation, a large segment of this population disappears from our radar. So, we don't know much about adults with autism and how they manage health-related behaviors and maintain appropriate physical activity levels. Autism is a lifelong neurodevelopmental condition, and we should support these individuals to live a healthy lifestyle with the condition."
Lee is working to increase that knowledge base. His research uses wearable technology like accelerometers to objectively measure physical activity and sedentary behavior in adults with disabilities to verify if this population meets recommended physical activity guidelines. His inquiry also expands to developing and implementing more accessible and effective mobile health interventions.
"Traditional face-to-face communication is a challenge with autistic individuals, but they are often attracted to technology due to its structured learning environment and high predictability, so technology can be used to break down that social barrier in this population," Lee said. "We can use technology to leverage their strengths to promote physical activity and lifestyle changes."
This fall, Lee will be teaching Fundamental Movement Skills. He also plans to play a role in UD's adapted physical activity program for people with disabilities in the community. He ran a similar community engagement program in Minnesota and at Indiana University Bloomington, where he obtained his doctorate in human performance and informatics.
"This kind of on-campus community-based adapted physical activity program for children with disabilities is so crucial to promote disability awareness and ensure future generations of leaders understand how to work with this population," Lee said.
Lee now lives in Pike Creek with his family, including his 8-year-old daughter, who's the force behind one of his proudest moments as a Dad and an educator.
"Every time she sees someone with a challenge, she tells me she reaches out to help them," Lee said. "She does that to make me proud, but also, she understands why it's important to value those relationships."
In his free time, Lee enjoys spending time with his family, fishing, and kayaking.