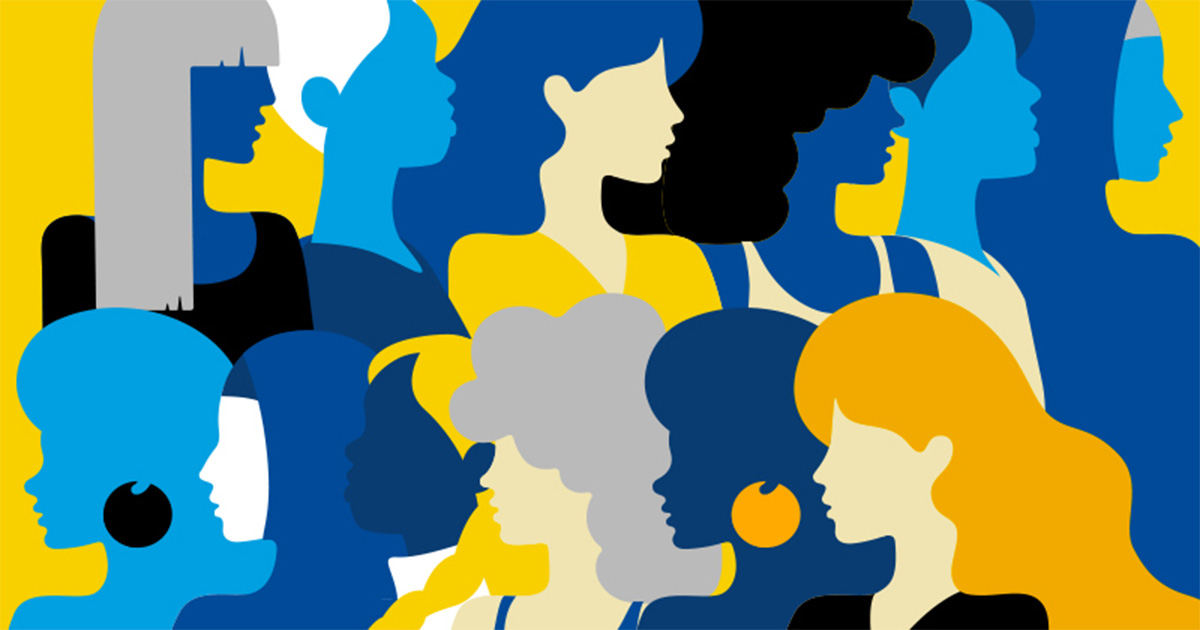 Women's History Month Department Chair Spotlights
March 20, 2023 Written by Amy Cherry
March is Women's History Month. Founded in 1987, this month is a time to recognize important contributions women have made in history and in contemporary society.
This year's theme is "Celebrating Women Who Tell Our Stories," and the National Women's History Alliance notes women's stories "expand our understanding and strengthen our connections with each other."
The College of Health Sciences is fortunate to have many strong women in positions of leadership, who've had a profound impact both in the workplace and in their communities. Each week, during Women's History Month, CHS will profile one of our department chairs, in hopes their stories of success will inspire others.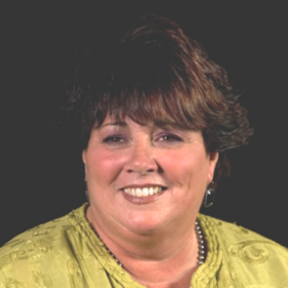 Elizabeth Speakman, Senior Associate Dean, School of Nursing
Elizabeth Speakman wasn't a child who knew from a young age that she wanted to be a nurse. But her mother will tell you it was all her idea. Speakman's mother emigrated from England in 1950 to marry her father, who'd she met in London during WWII.
"She had this great fear in life that if anything ever happened to my dad, she had no way to care for her children. She also watched nurses during wartime and found them to be incredibly inspiring and thought it would be a good match for me."
By time Speakman got to nursing school at Wagner College in New York City, she knew her mother was right.
"I realized very quickly that I had been mentored correctly and that it was a place that I really flourished," she said. "I had compassion and desire to help people in their best and worst times."
After graduation, Speakman worked an acute care ICU nurse with aspirations of becoming a hospital administrator when she found her passion for teaching.
"I loved working with students, training and teaching them to be really good providers and advocates," she said. "I felt my impact could be bigger."
Speakman went on to obtain her master's and doctorate in nursing education from Columbia University.
Her doctoral research centered around the adult attachment theory as an impetus for empowering students and that ultimately became the basis for her teaching style.
"I realized I thrived under empowered relationships, and that aha moment, in retrospect, is what made me love being a nurse educator," she said. "You set the groundwork for the student in a positive way, and then they have a positive experience, and I realized that's the way I could help them grow and support them to better care for patients. If you care for your students, they learn to be caregivers."
Speakman, who's been a nurse for 42 years, in nursing education for 37 years and in leadership for 15 years, came to UD's School of Nursing as Senior Associate Dean in August of 2020 amid the COVID-19 pandemic. She previously served as Associate Provost for Interprofessional and Tele-Health Education and Professor at the University of the Sciences in Philadelphia.
"Leading UD's School of Nursing during the pandemic was the most trying time of my life, and I'm an ICU trauma nurse, so I've had my share of high-intensity environments, and I found this more challenging."
But it was one of many tough experiences she'd overcome in her nursing career with support from mentors and her family. As we emerge from the grips of the COVID-19 pandemic, Speakman has a strong vision of growth for the School of Nursing.
"I'd love to see a satellite nursing program is southern Delaware—I think that's an opportunity that we have. I'd like to offer faculty opportunities to grow. I'd also love to grow our graduate program and increase our research base," she said. "But most of all, I want to ensure that we're delivering the best nursing program and that when our students graduate, they're ready for practice and continue to be received as top, respected nurses."
Women have always had a strong place in nursing leadership, and Speakman realized her leadership qualities began to show as an elementary and high school student. She became captain of various sports teams and student activity groups. In her adult life, as a mom, she served as team mom for all her children's sports teams, and as a member of her community, she founded a lifesaving volunteer program in Cherry Hill, New Jersey, a need sparked by a traumatic incident.
"My husband and I resuscitated a 13-year-old child who nearly drowned in guarded water; she was an accomplished swimmer," she explained. "Lifeguards are trained every three years, as early as 15, and then they don't practice the skills beyond being forced to during high-stress rescues."
On the heels of an assessment that found many teen lifeguards felt ill-prepared, Speakman founded the Cherry Hill In-Service Refresher Program (CHIRP) in conjunction with the Cherry Hill Fire Department and the American Red Cross, which trained lifeguards in CPR and other lifesaving techniques. The program continued for 23 years.
"It was the right thing to do, and it turned out to be a very successful program. I always felt it was a duty or responsibility to step up and be part of the process in a positive way," she said. "For me, as leader of the School of Nursing or in any organization, it means you take a risk, and you gather information, and do the best you can. The absolute goal is to leave things better than you received them, improve things, and support faculty and students."  
In a full circle moment for Speakman, the teen she and her husband successfully resuscitated became a nurse.
Speakman has authored two books, entitled Interprofessional Education and Collaborative Care in Nursing Education and Body Fluids and Electrolytes.
In 10 years, Speakman hopes to write a third book and spend more time with professional nursing organizations. She's a Fellow in the American Academy of Nursing, the Academy of Nursing Education, and the National Academies of Practice as well as a Robert Wood Johnson Foundation Executive Nurse Fellow.
"If there are opportunities for seasoned nurses to mentor junior nurses through a coaching program, I'd love to be a coach for a new grad.
In retirement, she hopes to travel and spend more time with her children and grandchildren, ages 2 and 5, but she admits:
"Nurses and nurse educators are in it for life," she said. "I define myself as a wife, a mom, a grandmom, and as a nurse. So, it would be like stopping being mom—you don't, it's just part of your identity."