Fact Sheets And Publications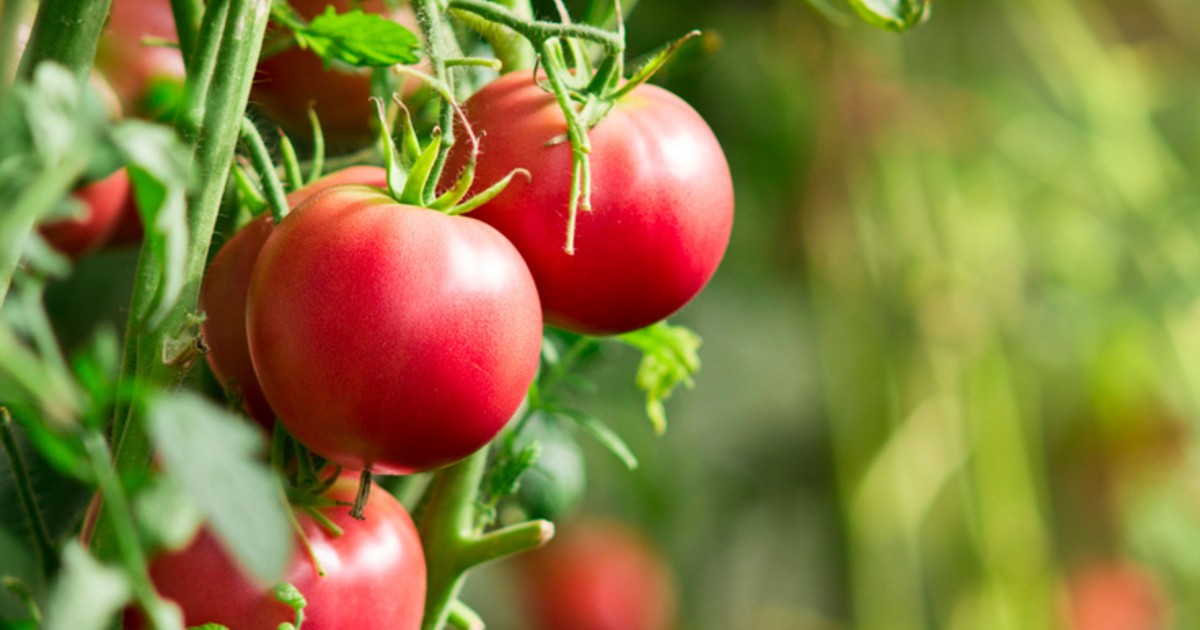 Tomatoes
General information
Scientific Name: Lycopersicon lycopersicum
Warm season
Planting Window:

Start seeds indoors, under lights in mid-March 8 weeks prior to transplanting around mid-May

pH = 5.5-7.5
Spacing: one plant will fit in a 5-gallon container
Check moisture frequently to make sure plant does not dry out
Work one trowel-full of 4-6-6 fertilizer into hole before transplanting
Tip: support plants with cages to keep them upright!
Pests and diseases
Hornworm - inspect leaves and plant umbellifereae herbs
Mulch with plastic layer or grass clippings to prevent splash when watering
Disease-resistant cultivars can be planted as well!
Successful cultivars
Patio F Hybrid (70 days)
Bush Champion II Hybrid (65 days)
Bush Early Girl Hybrid (65 days)
This publication was created by Master Gardener Rick Judd and designed by Extension Scholar Taylor Trent. Photos courtesy of Rick Judd.
---
UD Cooperative Extension
This institution is an equal opportunity provider.
In accordance with Federal law and U.S. Department of Agriculture policy, Cooperative Extension is prohibited from discriminating on the basis of race, color, national origin, sex, age, or disability.