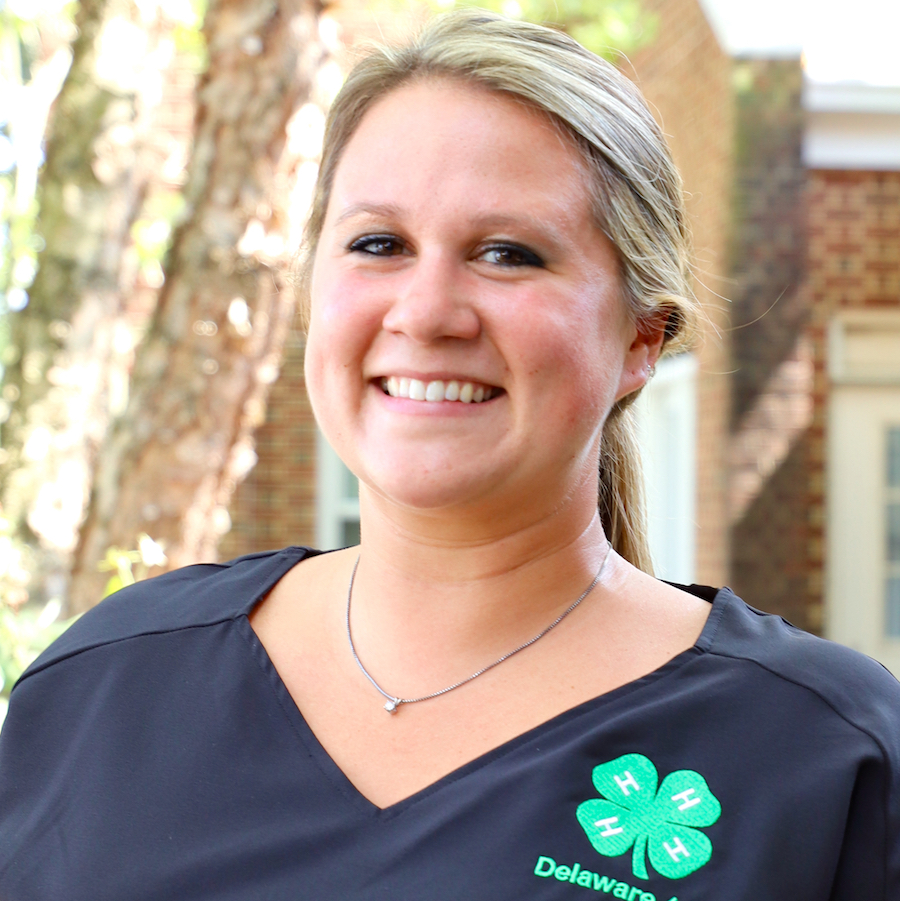 Cooperative Extension
Kaitlin Rogers
4-H Youth Development Agent
302-831-0203
Office Location:
New Castle County Office
461 Wyoming Road
Newark, DE 19716
Education:

B.S. Agriculture Communication, University of Kentucky, Lexington, KY, 2014
Area(s) of Expertise:

4-H Youth Development
Leadership
Healthy living
Animal Science
State Camp
Bio:
Kaitlin Rogers is an alumna of the University of Kentucky with a degree in Agriculture Communications and a double minor in Animal Science and Agriculture Economics. Her experiences as a 4-H member, intern and program assistant have helped her reach her goal of working with 4-H Youth Development!
In her current role as Extension Educator, Kaitlin works hard to engage youth and volunteers in Healthy Living, Leadership and Personal Development, Civic Engagement, Animal Science and more. In her spare time, she enjoys traveling, going to the beach, camping and being with her friends and family.