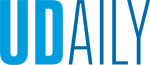 2021 year in review
Article by Mike Chalmers Photos by Kathy F. Atkinson, Evan Krape, Monica Moriak and the Associated Press | Photo illustration by Jeffrey C. Chase | Video by Ally Quinn and Paul Puglisi December 28, 2021
The University of Delaware community thrived and overcame the challenges of the coronavirus pandemic
The Year of More In-Person Learning and Discovery.
The Year of Hanging With Friends on The Green.
The Year of Cheering Blue Hen Athletes from the Stands.
The Year When A Lot of Things Started to Feel A Lot More Normal.
Whatever you want to call 2021, there were plenty of reasons to celebrate at the University of Delaware. Sure, there were still masks, hand-sanitizer dispensers and testing sites everywhere you looked, which helped keep COVID-19 case counts relatively low. But unlike last year, we managed six Commencement ceremonies in Delaware Stadium and Twilight Induction on The Green — definitely progress in the right direction.
Throughout 2021, UD's resilient people demonstrated admirable creativity in the classroom and a bold commitment to support the University through the extended Delaware First campaign. So, before jumping into 2022, here's a look back at some of the top stories of the past year:
Blue Hens succeeded at all levels
The year started with an amazing moment of UD pride when Joe Biden, Class of 1965, was inaugurated as the 46th President of the United States. What's more, the drumline of the UD Marching Band was one of just two civilian groups invited to participate in the Presidential Escort on Inauguration Day.
Students racked up an impressive list of accomplishments, too — earning Fulbright awards, Schlumberger Fellowships, National Science Foundation Graduate Research Fellowships and even recognition as one of Forbes Africa 30 under 30. The UDance tradition continued virtually and in multiple smaller settings, raising nearly $1.6 million thanks to dedicated student leaders and inspirational stories of survival and hope. And student-athletes demonstrated outstanding teamwork, with the women's basketball team winning its first Colonial Athletic Association regular season championship since 2013.
The scholarship of UD's distinguished faculty members drew much-deserved recognition in 2021. The University bestowed its highest honor, the Alison Award, to soil scientist Yan Jin, and both she and last year's recipient, Norm Wagner, presented their lectures in November. The Alison Society — made up of past Alison Award recipients — also recognized two early-career faculty members, Tiffany Barber and Curtis Johnson, with this year's Gerald J. Mangone Young Scholars Award.
No doubt, such a commitment to excellence is one reason UD jumped two spots to #38 among public universities nationwide in the latest U.S. News & World Report rankings.
Research impact grew
The pandemic helped fuel another increase in sponsored research expenditures, hitting a record $184.3 million, which is 7.5% over last year and 32% over the past five years.
One research highlight was the renewal of funding for the National Institute for Innovation in Manufacturing Biopharmaceuticals, including money to help the nation's COVID-19 response. NIIMBL, as well as a growing body of UD resources and expertise in this exciting field, is located in the new Ammon Pinizzotto Biopharmaceutical Innovation Center, which formally opened in October.
Worrilow Hall, revamped to promote more interdisciplinary research, opened this year, too. UD is a key player in the new Innovation Corps, or I-Corps, an NSF-funded regional initiative to bring ideas from the lab to the marketplace, and a new partnership with Waters Corp. will bring the Immerse Delaware lab to the Science, Technology and Advanced Research (STAR) Campus.
UD researchers explored from the depths of the ocean to outer space, and an ahead-of-its-time technology developed at UD was recognized in 2021 for powering the Next Big Thing. Other significant research projects and grants to UD will drive progress in a wide variety of fields, including early childhood education, climate change, musculoskeletal health, biofuels, advanced materials — even the fascinating potential of mussels, worms and more worms.
Students re-energized campus life
The UD campus without UD students is just a pretty place, so the return of Blue Hens en masse was a welcome change in 2021.
And while still following the necessary health precautions, students found ways to make the most of their time together, from singing a capella to dancing zumba. Students also now have the Wellbeing Center at Warner Hall, which consolidates and expands a variety of services in one place on the South Green. For the 20th anniversary of the 9/11 terrorist attacks, students joined others to share messages of remembrance and hope in a ceremony and ribbon display on The Green.
UD continued its commitment to global education by helping international students feel welcome on campus and bringing 15 female Afghan refugees here to continue their studies.
Also reviving campus culture were multiple distinguished guests, including 27 ambassadors from the European Union, the Grandmother of Juneteenth, prominent historians, an entertainment mogul and even the Cake Boss.
Justice and equity advance
The University also took meaningful steps to continue building a more diverse, inclusive and equitable community in 2021.
Students led or participated in several efforts, including a new social justice peer education program, a training program to improve healthcare delivery, a mentoring outreach to draw Latinx students to UD and an initiative to nurture an antiracist culture on campus and beyond. Students also helped develop the new Interfaith Meditation and Prayer Room in Trabant University Center and pushed to bring gender-based violence out of the shadows so it can be confronted and eliminated. The entire UD community — including alumni and friends around the world — came together to help rebuild the Chabad House after last year's devastating fire.
Those grassroots efforts were accompanied by broader commitments, including the creation of a new administrative structure and leader to advance diversity, an institutional partnership to confront the legacy of slavery and research to enable frank conversations about race.
Looking ahead to 2022
Clearly, 2021 was an eventful year, and 2022 promises plenty of excitement, too, with even greater achievements and progress by UD's students, faculty, staff and alumni.
No matter what the new year brings, remember these two important facts: First, we can get UDairy Creamery ice cream on Main Street now, and second, those noisy Brood X cicadas won't be back until 2038.