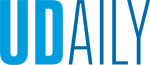 Schlumberger Fellows
Article by Adam Thomas Photo by Evan Krape June 28, 2021
Two UD doctoral students earn fellowships designed to help increase female representation in STEM
As young women growing up in Botswana, Kopo Veronicah Oromeng and Goabaone Jaqueline Ramatlapeng dreamed of one day having an impact in a science, technology, engineering and math (STEM) field. Now, having both received prestigious fellowships from the Schlumberger Foundation as part of the Foundation's Faculty for the Future (FFT) program, that dream is one step closer to reality.
According to the Schlumberger Foundation's website, the FFT program looks to accelerate gender equality in STEM by generating conditions that result in more women pursuing scientific careers through alleviating some of the barriers they encounter when enrolling in STEM disciplines. The women scientists who receive the fellowships are from developing countries and emerging economies where they are underrepresented in STEM and are pursuing post-graduate studies in various STEM disciplines in leading research institutes around the world.
Both Oromeng and Ramatlapeng began their journeys at the University of Delaware in 2018 as master's level students working with Eliot Atekwana in the College of Earth, Ocean and Environment (CEOE).
Atekwana, professor in the Department of Earth Sciences, said the fellowships show the strength of Oromeng and Ramatlapeng, as well as the importance of having international students join the student body at UD.
"I'm very proud of both of their accomplishments," said Atekwana. "In two years, they were able to write scientific papers that were published and also obtain this scholarship. I think it's a testament to their abilities and also a testament to the caliber of foreign students that are coming to Delaware."
Kopo Veronicah Oromeng
Oromeng began her academic career in the United States in 2014 when she attended Oberlin College in Ohio where she received her bachelor's degree in economics and geology.
After being recruited to UD by Atekwana, Oromeng received her master's of science in geology before transitioning to work on her doctorate in geography with Kyle Davis, assistant professor in the Department of Geography and Spatial Sciences in CEOE and the Department of Plant and Soil Sciences in UD's College of Agriculture and Natural Resources, and Saleem Ali, the University of Delaware's Blue and Gold Distinguished Professor of Energy and the Environment. Davis is also a resident faculty member with UD's Data Science Institute.
Oromeng is training to be a mixed-methods geographer who combines spatial data analysis and remotely sensed imagery with qualitative methods.
"My specific areas of interest are in development-induced land-use changes, like mining, commercial agriculture, and mega-infrastructure projects such as large hydropower dams; displacement of previous occupants who are often rural, smallholder farmers; and resultant degradation of land and ecosystem services," said Oromeng.
Having grown up in Botswana, a country that is strongly dependent on mineral resources, Oromeng said it was important for her to try to understand the ways natural resources are used to develop a country.
"In college, I explored this through my majors in economics and geology," said Oromeng. "Here at UD, while I initially came in as a hydrologist, I found myself gravitating back to the different ways resources and development are intercoupled, and how that relates to global environmental change and local livelihood changes. Geography accommodates those interests quite perfectly."
Having heard about the Schlumberger Foundation through Estella Atekwana, dean of CEOE, who also gave her the encouragement and support to apply, Oromeng said she worked hard on her application and got great feedback from her friends and Davis.
"There are few funding opportunities for international Ph.D. students out there, especially those targeting women in STEM," said Oromeng. "Programs like Schlumberger FFT are important because the STEM gender equality movement has done a successful job getting women interested in STEM, but the field is a notorious 'leaky pipe.' Many women end up leaving the field. A major issue is the lack of support. So I think by finding STEM Ph.D. students, funding them toward graduation and encouraging them to remain in academia as faculty, Schlumberger gets at that lack of support in a very direct way."
Goabaone Jaqueline Ramatlapeng
Ramatlapeng graduated with a bachelor's degree in geology from the Botswana International University of Science and Technology in 2018 and was admitted to the master's program in earth sciences at UD in the fall of 2018.
As with Oromeng, Ramatlapeng got interested in science, specifically water chemistry, at a young age.
"Botswana is a semi-arid country; 70% of the country is a desert and faced with water scarcity. Water shortages are particularly acute in small villages, and my home village, Kopong, is no exception," said Ramatlapeng. "I vividly remember that we would go for several days or weeks without pipe-borne water for drinking and domestic use. This experience initiated my desire to pursue studies related to water resources in order to be resourceful to my village and country."
Currently a doctoral student in earth sciences studying under Eliot Atekwana, Ramatlapeng's research focus is on understanding the hydrogeochemistry of rivers in arid watersheds. She plans to use the research, mentorship and teaching skills gained at UD to one day return to Botswana to advance water-related research and improve participation of women in STEM careers.
Her dissertation focuses on investigating the spatial and temporal controls of water chemistry in the Okavango River, which flows through the Okavango Delta, the largest freshwater wetland ecosystem in Southern Africa and a source of water and food for communities along the river.
Ramatlapeng is hopeful that her research will produce scientific results to reveal which processes bring, transform and remove solutes in the Okavango River, which would be instructive for water quality assessments and informing water management decisions by the governments of Botswana, Namibia and Angola, all of which have land within the Okavango River basin.
On receiving the Schlumberger FFT award, Ramatlapeng said that it felt rewarding and empowering.
"I am even more motivated to continue conducting impactful research that will benefit my home country and also to empower and motivate women and girls from Botswana to pursue careers in STEM," said Ramatlapeng. "I am glad to be one of the young women who will get a chance to go back to Botswana and be one of the few Botswana female pioneers of water chemistry research."