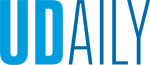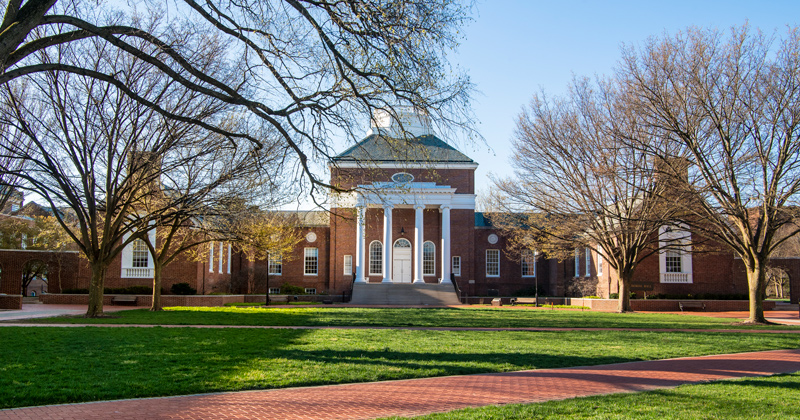 UD's Biden School launches new civil discourse program
Article by UDaily Staff Photo by Kathy F. Atkinson May 17, 2021
Stavros Niarchos Foundation (SNF) grant establishes Ithaca Initiative
The University of Delaware Joseph R. Biden, Jr. School of Public Policy and Administration is launching a new civil discourse pilot program supported by the Stavros Niarchos Foundation (SNF). The program will be called the SNF Ithaca Initiative, named after the home of one of Greek mythology's greatest heroes, Odysseus, whose talent for persuasive discourse was revered in ancient Greece.
Just as Ithaca represents not only the beginning of a journey but the ultimate destination, the SNF Ithaca Initiative will serve both as the beginning of the Biden School students' journey toward becoming engaged and effective citizens, and as the ultimate destination for college students from across the country to come together and work in partnership to develop policy solutions.
The SNF Ithaca Initiative will include a new named professorship in the Biden School, new course offerings focused on civil discourse, a bipartisan cohort of resident and visiting fellows, graduate and undergraduate student scholarships, and a series of compelling new programs and special events designed to foster a healthier vision of democracy.
"The tremendous generosity of the Stavros Niarchos Foundation will strengthen the Biden School's commitment to civic engagement and civility as critical ingredients for positive change in our world," UD President Dennis Assanis said. "This initiative is inspired by our confidence in the potential of our students to take ideas forward and ignite possibility, transforming societal divisiveness and challenge into hope and promise. We are truly grateful for this support to unlock countless opportunities for UD students to learn and grow as leaders of the future."
Andreas Dracopoulos, Co-President of the Stavros Niarchos Foundation (SNF), said, "Civil discourse and civic engagement, two key pillars of our democracy, are not about having all the solutions or all the right answers. They're a journey, one we must engage in together in good faith and with respect for the inherent dignity of all people. We are proud to support the Biden School at the University of Delaware in helping equip tomorrow's leaders to embark on this journey."
Additional SNF Ithaca Initiative programming will include a National Student Dialogue, the SNF Ithaca Student Leaders, the Biden School Civility in Public Service Award, and "All Politics is Personal" — a seminar series hosted by Biden Institute Vice Chair Valerie Biden Owens in which students will hear from public servants from across the ideological spectrum.
"Every day, I am inspired by the students I work with at the Biden School," said Valerie Biden Owens. "Despite the monumental scale of the challenges we face as a nation, these students are demonstrating courage, compassion, and the desire to make a difference. The incredible generosity of the Stavros Niarchos Foundation now gives us the ability to equip these passionate young people with tools that can help them become effective and civil leaders who can work together toward policy solutions."
Biden School Dean Maria Aristigueta said, "Our goal is to empower students with not just a firm grasp on their civic duties as citizens, but also their responsibilities within a diverse, multi-partisan civil society."
The University of Delaware joins other institutions including Johns Hopkins University, home of the SNF Agora Institute, and the University of Pennsylvania, home of the SNF Paideia Program, as partners of SNF working to revitalize civic life and restore faith in our American democracy.
About the UD Biden School
Established in 1961 and named in 2018 for the University of Delaware's most distinguished alumnus, the 46th President of the United States, the Joseph R. Biden, Jr. School of Public Policy and Administration prepares students with the knowledge and skills necessary to engage in research and public service activities to improve the quality of life in communities around the world. The Biden School's faculty, staff, students, and alumni create and use interdisciplinary, nonpartisan research, and empirically-based analysis to inform effective decision-making and policy and to improve leadership and administration. The Biden School partners with organizations from all sectors to discover innovative and equitable solutions to the critical challenges of our time.
About the Stavros Niarchos Foundation
The Stavros Niarchos Foundation (SNF) is one of the world's leading private, international philanthropic organizations, making grants to nonprofit organizations in the areas of arts and culture, education, health and sports, and social welfare. SNF funds organizations and projects worldwide that aim to achieve a broad, lasting, and positive impact for society at large, and exhibit strong leadership and sound management. SNF also supports projects that facilitate the formation of public-private partnerships as an effective means for serving public welfare. Since 1996, the foundation has committed more than $3.1 billion through over 4,900 grants to nonprofit organizations in more than 130 countries around the world.