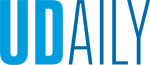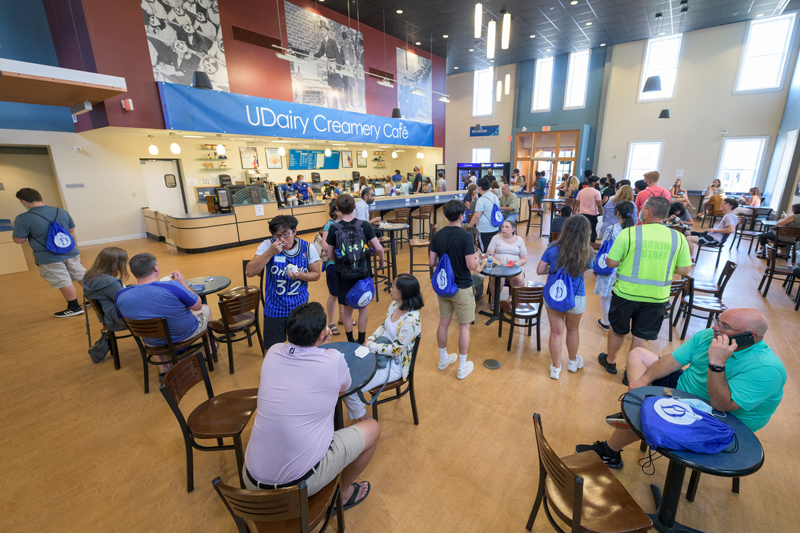 New and sweet
Article by Dante LaPenta Photos by Evan Krape, Lia Hyman and Monica Moriak June 22, 2021
UDairy Creamery Café opens in UD Bookstore on Main Street
The UDairy Creamery has a new location in Newark. On Monday, June 21, the new UDairy Creamery Café opened in the Barnes and Noble University of Delaware Bookstore at 83 East Main St.
Similar to the flagship Creamery location at 535 South College Avenue, the café will serve UDairy Creamery favorites like ice cream, waffle cones and cheese. But, additionally, the UDairy Creamery Café will offer a full coffee drink menu and light fare, including sandwiches made with UDairy Creamery cheese.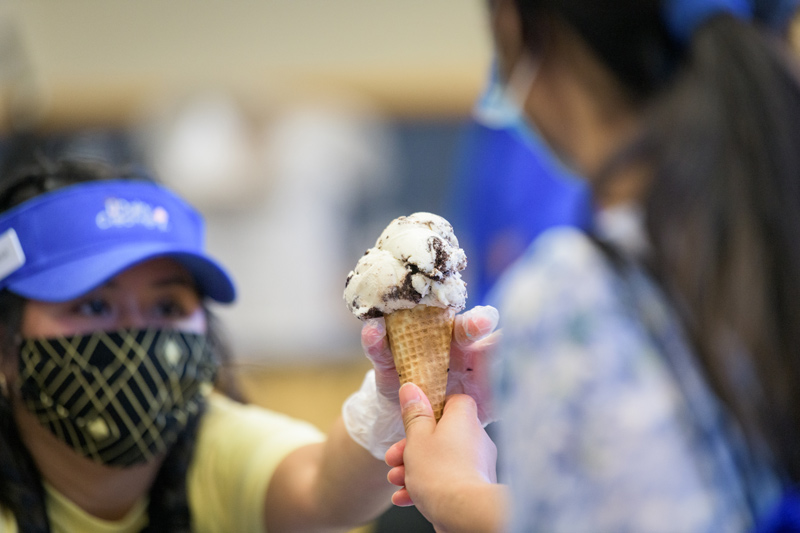 Housed in the College of Agriculture and Natural Resources (CANR), the UDairy Creamery hires UD students from across the University. Each semester, the Creamery employs up to 10 interns with concentrations in food science, marketing, business management and entrepreneurship to facilitate product innovation and operational decision-making. This new location increases the number of opportunities available to UD students.
"Newark residents and the UD community have been — shall we say — not so subtly advocating for a Main Street location since we opened in 2011. We can't wait to open our doors," Melinda Shaw, director of creamery operations, said in the days before the opening. "We were so grateful for this opportunity to partner with Barnes and Noble, so our students can work and learn in an exciting environment located in the heart of UD."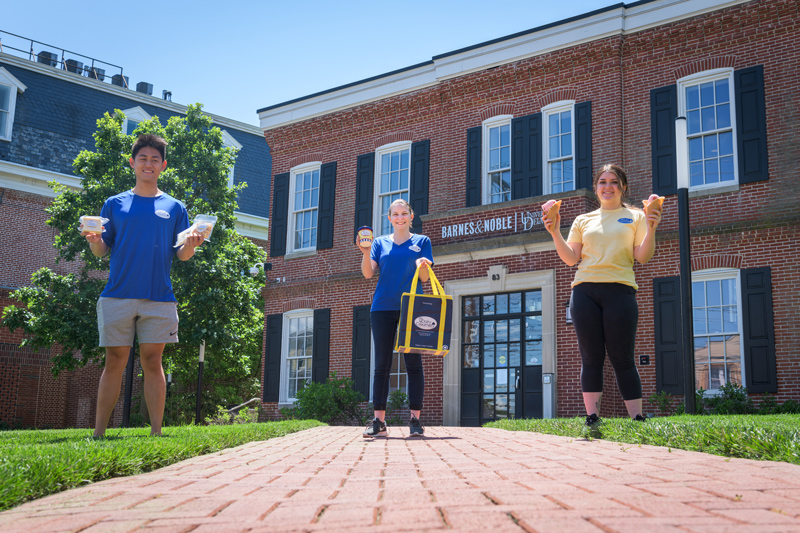 "We are very much looking forward to the Creamery joining us," said Jennifer Galt, general manager of the Barnes and Noble University of Delaware Bookstore. "What a great addition to Main Street. Having the UD Bookstore and UDairy Creamery in the same building will be a great way for students, staff, visitors and the community to experience both businesses at the same time."
Over the summer, the UDairy Creamery Café has the same hours as the UD Bookstore — Monday through Saturday from 10 a.m. to 7 p.m. and Sunday noon to 6 p.m. Once the fall semester begins, the Creamery will extend the café's hours.
Open seven days a week from 11 a.m. to 10 p.m., the flagship location will continue to serve UDairy Creamery's full ice cream menu, including 34 flavors, waffle cones and cheeses.